Windows 8 is good enough for the US Department of Defense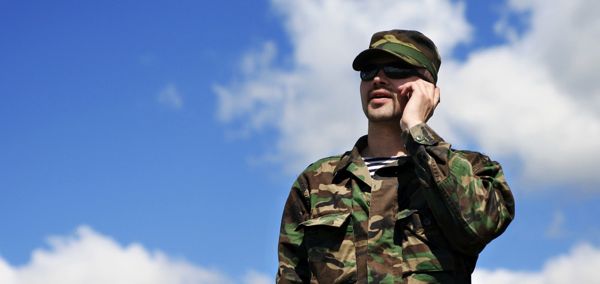 What's the first thing that springs to mind when you think of Windows 8? "Confusing", "difficult to use", "efficient", "tiles" or "US Department of Defense" might be among the possible answers. Whoa, what? Yes, the Department of Defense (DOD) has announced that, as part of a $617 million licensing deal, it will begin using the newest versions of Microsoft products, including the controversial operating system. Now think of all the possible jokes...
The announcement does not disclose the entire number of products that will be used, and only mentions Office 2013 (which the DOD says offers "enhanced security and content management tools"), SharePoint 2013, and Windows 8. The Department of Defense says that the beneficiaries of the deal will be the US Air Force, Army and DISA (Defence Information Systems Agency), and that the purchased package is already customized to meet its specific needs, with an ongoing focus towards mobile computing.
The announcement states that the deal "demonstrates the best pricing DOD has received to date for Microsoft desktop and server software licenses", implying that $617 million is money well spent considering past agreements. The DOD's budget for 2011 was little under $550 billion, and $617 million is basically less than 0.2 percent of the total amount.
David L. DeVries, DOD deputy chief information officer, added: "We are the largest corporation out there, comprised of four military services. … No one comes close to our scale, so when we talk about something that produces a standardized way of buying, installing and maintaining [enterprise software], that's a huge deal".
According to a number of officials the deal will save the DOD "tens of millions" over the span of several years due to lower licensing pricing and software assurance costs. Michael E. Krieger, Army deputy CIO, estimates that the U.S. Army will save more than $70 million per year per the duration of the agreement.