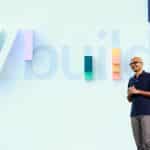 For the first time in a half-decade, I watched a Microsoft Build keynote this morning. Time gives fresh perspective, looking at where the company was compared to where it is today. Listening to CEO Satya Nadella and other Softies, I repeatedly found myself reminded of Isaac Asimov's three laws or Robotics and how they might realistically be applied in the 21st Century. The rules, whether wise or not, set to ensure that humans could safely interact with complex, thinking machines. In Asimov's science fiction stories, the laws were core components of the automaton's brain—baked in, so to speak, and thus inviolable. They were there by design; foundationally.
Behind all product design, there are principles. During the Steve Jobs era, simplicity was among Apple's main design ethics. As today's developer conference keynote reminds, Microsoft embraces something broader—design ethics that harken back to the company's founding objectives and others that share similar purpose as the robotic laws. On the latter point, Nadella repeatedly spoke about "trust" and "collective responsibility". These are fundamental principles of design, particularly as Artificial Intelligence usage expands and more corporate developers depend on cloud computing platforms like Azure.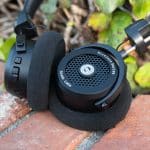 When I first opened the box containing the Grado Labs GW100 headphones, one word came to mind: "Cheap". The cans didn't look or feel like the classy Grado RS1i and RS1e, which I once owned, or the GS1000e that are still beloved and possessed. But after connecting to Google Pixel 2 XL (and later the 3 XL), via Bluetooth, I exclaimed: "Priceless". The first offering in the company's "Wireless Series" rises to an audiophile class unmatched by most competing cans; I prefer the GW100 to the GS1000e, which cost four times more to buy. Four words best describe the experience listening to music of any genre: Natural. Immersive. Balanced. Authentic.
The GW100 are unique among wireless headphones by design: They are open-back like Grado's wired models, but they are unlike all other major manufacturers' wireless cans, which typically cover the ears and/or impose oppressively confining noise cancellation. I understand that commuters on noisy trains or travelers on rumbling airplanes might want NC, but the feature creates a cone of silence that is very unnatural. By comparison, the GW100's open-air design allows music to expand, while—I must concede—letting in background noise going on about you.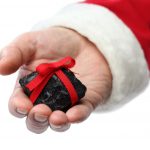 Earlier this week, movie theater chain AMC dumped coal in my Christmas stocking when I attempted to cancel the $19.95-a-month, watch-three-movies-a-week Stubs A-List subscription. One, and then another, customer representative informed me that at signup, the terms of service explicitly states that commitment is for three months. He, then she, warned that cancellation would trigger immediate charge for the remaining two months. But the ToS restriction shouldn't apply to me, being a returning customer.
Everything comes down to the meaning of one word: Initial. When A-List launched, on June 26, 2018, my wife and I joined. We ended our membership about 90 days later. The ToS states: "A-List has an initial non-cancelable term of three (3) monthly membership periods (the 'Initial Commitment')". We were good with accepting that requirement, which we met. But on November 18, with a few holiday movies of interest, I resubscribed, presuming that by making a second commitment I could cancel whenever. However, AMC service reps claim that my 3-month obligation reset and initial is the applicable word. Oh, did I futilely argue the semantics of that. C`mon? Doesn't initial mean first time?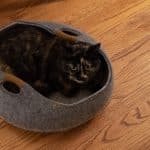 When I think beta testing, low-tech doesn't come to mind. The gadgets that you use demand extensive quality review during design and prefabrication stages, long before ever being manufactured. But, gasp, cat furniture?
Seeing this website is still called BetaNews 20 years on—and felines own the Internet—there's strange sense to spotlighting something for your furry friend(s) the week before Christmas. Call it a stocking stuffer, but one where the kitty is stuffed. And, this wool wonder, like other things from Tuft + Paw, was thoroughly beta tested.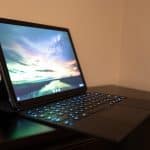 Pixel Slate arrived at the Wilcox household on Nov. 28, 2018, from Google Store, with the order correctly fulfilled. Initial out-of-the-box reaction: "Oh". Underwhelmed. Nearly five days later: "Wow". The Chrome OS tablet is understated in all the ways that matter. My brain just needed a wee bit of time to appreciate the many nuances, rather than one obvious thing flipping the "ah-ha" switch.
The Slate will finally complete my move away from Apple products, started in late July. The Chrome OS slab is set to replace iPad 10.5 and possibly could displace my beloved Pixelbook, as well. We shall see about the latter. The delayed "Wow" response means something. That said, Google's tablet, like first-generation Chromebook Pixel, feels too much proof of concept: The hardware's potential awaits future software, and supporting services, refinements. As such, based solely on a few days use, I don't see the device as being right for everyone, or even most anyone. However, Google geeks will find something truly exotic to get excited about. Android and Chrome OS enthusiasts, rejoice! Linux lovers, too!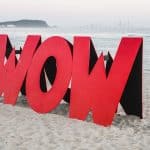 Part 3 of three. My six-week saga, where Google Store sent the wrong Pixel phones, is nearly over. I would like to thank the Advanced Support Technician team member who worked with me to end the drama and restore my (previous) confidence purchasing gadgets from the retailer. The generous solution minimizes any further complications and leaves me with a usable phone—with "Preferred Care" that I paid for correctly attached. Sometimes satisfaction is a process, rather than immediacy.
To recap: The 128GB Clearly White Pixel 3 ordered on launch day arrived on Oct. 17, 2018 as a 128GB Just Black Pixel 3 XL. Uh-oh. I agreed to keep the larger phone, following the online operation's difficulty generating a return authorization. Then, on November 2, I dropped the device and shattered the screen. But Assurant couldn't honor the insurance claim because of the shipping error; the phone covered wasn't the one possessed. Frustrated, days later, I bought an iPhone Max XS from Apple Store but returned it two-and-a-half hours later. My Pixel preference was so great that on Black Friday I purchased another XL with expectation of taking a loss on the first. But when the new one arrived, November 26, the IMEI on the order didn't match the phone. Meaning: In the event of defect, or need for repair, once again there would be trouble. Are you confused yet?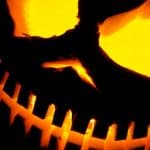 Part 2 of three. For readers who like to criticize and gloat, I have an early Holiday present for you: This story. You can call me an effing idiot, and I couldn't disagree. After Google Store sent me the wrong Pixel phone, I foolishly placed another order, and a similar distribution mishap occurred. Bad is now worse; I also write to caution other potential Google Store shoppers: This could happen to you.
To briefly recap the first instance: In October, I ordered Pixel 3 Clearly White 128GB. On the 17th, the Pixel 3 XL Just Black 128GB arrived instead. Google Store couldn't process a return without conducting an "investigation" because the make, model, and IMEIs didn't match. I agreed to keep the phone. Then, on November 2, I dropped the XL and shattered the screen. But the insurance provider, Assurant, couldn't process repair or replacement because the device covered doesn't match the one I have. The situation is unresolved, weeks later. Current crisis, briefly: I foolishly took advantage of Black Friday discounts and purchased from Google Store another Pixel 3 XL, which arrived on November 26. But the IMEI on the order doesn't match the phone received. That makes the purchased Preferred Care warranty useless, and a device return can't be properly processed for the same reason.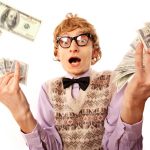 In May 2010, I wrote about Apple's market cap passing top-valued Microsoft; it's only fitting to follow up with an analysis about the unbelievable turnabout that, like the first, marks a changing of technological vanguards. Briefly today, the software and services giant nudged past the stock market's fruit-logo darling. A few minutes after 1 p.m. EST, the pair's respective market caps hovered in the $812 billion range, with Microsoft cresting Apple by about $300 million. By the stock market close, a rally for Apple put distance from its rival: $828.64 billion to $817.29 billion, respectively (Bloomberg says $822.9 billion, BTW). Consider this: As recently as October, Apple's valuation touched $1.1 trillion. But since the company announced arguably record fiscal fourth-quarter earnings on November 1st, investors have punished shares, which currently are down about 21 percent.
Apple has long been a perception stock, even when under the tutelage of CEO Tim Cook company fundamentals deserved recognition. But perhaps Wall Street finally realizes the problem of iPhone accounting for too much of total revenues at a time when smartphone saturation saps sales and Apple pushes up selling prices to retain margins. More significantly: Apple has adopted a policy of fiscal corporate secrecy by stepping away from a longstanding accounting metric. I started writing news stories about the fruit-logo company in late 1999. Every earnings report, Apple disclosed number of units shipped for products contributing significantly to the bottom line. No more. Given current market dynamics, everyone should ask: What is Cook and his leadership team trying to hide?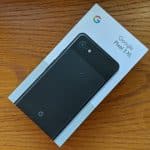 Part 1 of three. Google Store's bureaucratic ineptitude is beyond belief. My recent, unresolved customer crisis is an experience in artificial unintelligence. For a parent company whose core competency is supposed to be indexing, crunching, and disseminating information, it's inconceivable that something so simple as fixing a single order error could escalate into a tragically comic Catch-22. I should have abandoned all efforts long before reaching the point of penning this post and looking back to the Apple Way.
To summarize: I received the wrong Pixel phone nearly a month ago. Google Store struggled to process a return authorization, because the device in hand didn't match the one in the order. I eventually agreed to keep the thang, so long as the retailer could transfer the extended warranty -- so-called "Preferred Care" -- that I had paid for. But the process proved to be complicated, then necessity, after I unexpectedly needed to file a damage claim. You'll have to read on for the sordid punchline, but suffice to say it all ends in a comedy of compounding errors.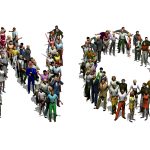 Six days ago, Facebook notified me that my personal information had been pilfered in a recently revealed hack affecting tens of millions subscribers. Lovely. Why don't you kick me in the head, too, Mark Zuckerberg? Perhaps you would prefer a baseball bat, so you can beat me to death instead? I responded by removing most of the same information from my FB and started a content purge ahead of possible account deletion.
Since then, I have been on a social media account rampage, which turned my sights to Nextdoor, where I joined on Aug. 29, 2017 (my Facebook is 12 years old, for comparison). When checking privacy settings, I discovered that the social network lists your actual address (presumably by default) for locals to see. The only other option is the street where you reside—what I switched to. Do I really want cranky neighbors coming up to my door and rap-rap-rapping? Or provide would-be burglars a place to break into, after observing my habits and schedule online and off? Eh, no! I appreciate that someone had to invite me to Nextdoor, which verified my residence to be part of the local network. But sharing my street or actual address is too public for me. Late yesterday afternoon, I deactivated my account. But reasons are bigger, with the privacy thing being but one.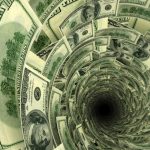 Trendsetter Apple has done it again! Just when you thought there was no innovation left in the smartphone market, CEO Tim Cook delivers the wildly price-disruptive iPhone XS Max 512GB for heart-stopping $1,449. Smartphones simply don't cost this much. What other company would stoop so low by reaching so high? This thing is a monster with its 6.5-inch (nearly) edge-to-edge display; 2688 x 1242 resolution at 458 pixels per inch (less than Google Pixel 2 XL at 2880 x 1440 and 538 ppi); and dual-SIM support (so telemarketers can ring more often on two numbers).
For anyone whose hands aren't too small to hold the new thang, iPhone XS Max is sure to draw maximum attention, letting all the little people know just how big a deal you are. Praise be Mr. Cook. Only the privileged can afford this beautiful, beastly slab, short of taking out a second mortgage or cashing in their 401K.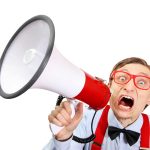 Like unwanted mushrooms popping up after rain, Pixel 3/XL rumors are everywhere. Google gets gravy from all the free fan- and blog-post hype. Am I imagining, or is there even more buzz than for the next iPhone(s), which presumably comes soon (Apple sent out invites yesterday for a September 12 product event).
Buzz is the measure of interest—and while iPhone has commanding market share, Pixel's mindshare is formidable. Someone tell me: Is Google's new device really going to be that good? The leaked photos aren't that inspiring with respect to design (little is different). Or perhaps expectations about iPhone X (and its companions) are low—and maybe for good reason.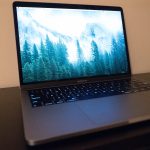 Yesterday, the local Apple Store emailed that my wife's former 13.3-inch MacBook Pro with Touch Bar was ready. We picked up the laptop hours later. If you haven't heard about specks of debris causing MBP keyboard failure, I can confirm from our experience that such problem occurs. In mid-June 2018, Apple initiated a free repair program, which we used last week with surprisingly positive results.
I purchased the custom-configured MBP in mid-November 2016, and right out of the box the spacebar occasionally skipped. The malfunctioning worsened over time, and, coincidentally (or not), reached crisis a few days after Apple admitted to problems with the Butterfly keyboard. The spacebar became stiff to touch, requiring considerable pressure to push, sometimes working but more often not.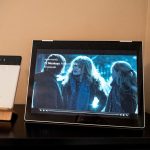 Doubt disturbed my commitment to give up the Apple Way for the Google lifestyle two months ago. Preparing to pack up my wife's 64GB white iPhone X, I was taken aback by how pretty it was. She kept the thing in a case, which protected from damage but also obscured beauty. For fleeting seconds, I wondered why switch. Product design that generates joy is another benefit—and one transcending any, and every, feature.
But the moment passed, and I boxed up her smartphone along with my 256GB black iPhone X. Google gave great trade-in values, which dispatched the hassle of reselling the devices on Craigslist. Eight weeks later, writing this post on Pixelbook, I don't regret the decision. Confession: The transition isn't quite complete, but we're getting there.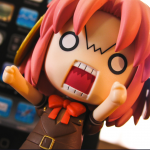 Six years ago today I penned my personal Declaration of Independence from Apple, nearly a month after pledging to boycott the company's products and services—and I did, only to quietly stop six months later. They say history repeats, eh? On this July 4th, I forsake the fruit-logo company once more. From Apple I return to Google, choosing one digital lifestyle over the other—and not for the first time, as some commenters will be quick to argue.
Past to present: By summer 2012, I viewed various patent assaults by Apple against Samsung and others as competition by litigation, not innovation. Weighing on my decision in 2018 is a newer—and more aggressive—attack against Qualcomm, which headquarters are in San Diego (my city of residence). While a Qualcomm customer, Apple also is a fierce chip competitor that seeks to bolster margins by paying less for patents—and by invalidating or diminishing them, destabilize competition from the Android Army.
Joe's Bio
Joe Wilcox is BetaNews executive editor. His motto: Change the rules. Joe is a former CNET News staff writer, JupiterResearch senior analyst, and Ziff Davis Enterprise Microsoft Watch editor.
Ethics Statement