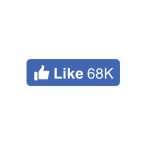 Facebook is all about sharing and consuming, and today the social network launches two new extensions for the Chrome browser that make it easy to do both. The Share to Facebook and Save to Facebook extensions do very much what you would expect, encouraging not only sharing, but also the use of Facebook as a bookmarking tool for articles you want to read later.
As well as these two extensions, Facebook is also rolling out redesigned Social Plugin buttons. The Like button that you see adorning so many websites is getting a modern makeover, losing the iconic Facebook 'f' logo, and gaining an emoji-lover-friendly thumbs up icon instead.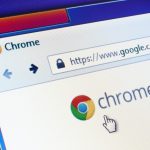 Security researchers from Ben-Gurion University Cyber Security Research Center (CSRC) have unearthed a vulnerability in Google Chrome that can be exploited to make copies of DRM-protected video streams. The problem affects all Chromium-based browsers, and makes it possible to circumvent Widevine encryption technology Google uses to secure streams.
Widevine has been used in Chrome for a while, after Google acquired it back in 2010. It has been used to prevent piracy of premium YouTube channels, and is also used to protect Amazon Prime and Netflix streams. Google was informed about the problem back in May, but is yet to issue a patch.