You can trust Google to spy on you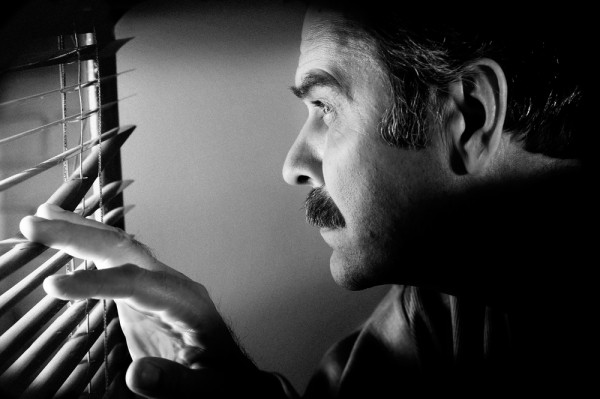 Google's new privacy policy takes effect today, March 1. There are significant changes on how your data is handled across the Google family of sites, and that's enough to raise the concern of privacy regulators in both the European Union and Japan.
Their concern should be yours, too. Who's that looking over your shoulder online? Google.
EU Justice Commissioner Viviane Reding told BBC Radio Four Thursday that the new privacy policy violates EU law. In the interview, Reding says the policy breaks the law in "numerous respects" and accuses the company of making it easier to hand over user data to third parties.
Japan warns Google that the methods the company chooses to store and use consumer's data likely runs afoul of that country's own privacy laws. The Tokyo Times says the Japanese government is directing Google to "prepare clear explanations of the new rules and be ready to answer promptly user questions".
They're Not the Only Ones
These are only the latest in a string of governments and privacy advocates calling on Google to more clearly explain its position: last month, South Korea says the way Google combines user data to be used across all its services violates the country's laws. Google has also found itself defending its moves to the US Congress.
We expect the EU to be the toughest nut to crack, but this time the pushback is coming from elsewhere. Is this reason to worry? I say yes, because I'm finding issues with Google's new policy that should concern all of us. Here's what you need to know.
Information is shared across Google's network of sites. Google says:
We may use the name you provide for your Google Profile across all of the services we offer that require a Google Account. In addition, we may replace past names associated with your Google Account so that you are represented consistently across all our services. If other users already have your email, or other information that identifies you, we may show them your publicly visible Google Profile information, such as your name and photo.
What this means: This is different in that your information was kept separate across Google services previously. Here's an example: you post as yourself on Google+, but prefer to post under a psuedonym on Blogger. These services acted separately before, but now that Google has linked your user information together, you're forced by default to be associated with an account you deliberately kept separate.
That's bound to piss off quite a few people, especially those who took issue with Google's real names policy for Google+.
All your information belong to us. Google says:
We use the information we collect from all of our services to provide, maintain, protect and improve them, to develop new ones, and to protect Google and our users. We also use this information to offer you tailored content – like giving you more relevant search results and ads.
What this means: Now that the search giant is aggregating all of your personal information, expect the ads to get even more intrusive. Google will now know a lot more about you than it simply could peering into your Gmail inbox. Microsoft's got to have the marketing crew at the ready here. There's a treasure trove of information available, as many of us (myself included) use more than just one Google service.
Google attempts to step back and comfort you by saying it won't tailor information based on "race, religion, sexual orientation or health" but still, that leaves a wide range of topics for them to bait you with.
Google is starting to sound like Facebook. Google says:
After you delete information from our services, we may not immediately delete residual copies from our active servers and may not remove information from our backup systems.
What this means: This is taken out of context, but let me explain. Google does say before this that it aims to protect your information from "accidental or malicious destruction". At the same time it does not specify at all as to when your information is finally deleted. When Facebook got caught doing the same thing, it gave a similar answer -- making it easy for you to reactivate your account and whatnot.
Users should be able to know when their data has been purged from Google. When we want out, we want out. This ownership of our online personal lives has really become a sticking point with a lot of companies. When will they finally learn it is just not appropriate to take the stance that since we've shared this data with you, we're selling the rights to it?
It's just too damn difficult to get around this policy. Google says:
If you don't think information sharing will improve your experience, you can use our privacy tools to do things like edit or turn off your search history and YouTube history, control the way Google tailors ads to your interests and browse the web "incognito" using Chrome. You can use services like Search, Maps and YouTube if you are not signed in. You can even separate your information into different accounts, since we don't combine personal information across them. And we're committed to data liberation, so if you want to take your information elsewhere you can.
What this means: This excerpt came from Google's blog post defending the new policy. What's missing is an opt-out. There is no way to do so. Essentially, like in the Blogger psuedonym situation I listed above, the only way to prevent your identity from being linked here is to create a seperate account.
This is a chore. Yes, Google has made it easy now to switch between accounts, but trust me from somebody who has two Google Apps and one Google account, that's a pain in the ass. Add the fact Google has made the account such a necessary part of the experience in some cases that using services "signed out" degrades the overall experience. These suggestions sound more to me like a cop-out.
Deflect and Defend, But Where's the US?
It's not surprising that Google is doing all it can to defend itself against the criticism. In a blog post Thursday announcing the changes taking effect, the search giant says there is a lot of misunderstanding over the changes.
"The new policy doesn't change any existing privacy settings or how any personal information is shared outside of Google. We aren't collecting any new or additional information about users. We won't be selling your personal data", it stresses. That's kind of doublespeak though, they are collecting additional information in a way.
When you combine information across dozens of services, Google's file on your online persona just got a whole lot bigger. Now its ad platform has a great deal of information to attempt to grab your attention. I know I keep hitting on the advertising portion here, but this is big business for Google, and stands to gain the most here.
Where's the US Government in this? I expected the European Union to take on Google over its changes. The competition and privacy laws across the pond are way stricter. But to see Japan and South Korea join the chorus is surprising. I think there is more than enough to start an honest investigation of Google.
Could this be rolled into an antitrust investigation? I would think so. But why wait for that? In March 2011, Google agreed to 20 years of Federal Trade Commission oversight, regarding Buzz privacy problems. This is much worse. Where's the FTC now?
Again, (beating a dead horse) the company's advertising platform will be valuable to companies looking to get the word out. Targeted advertising works. The company gets a higher-click through, and Google is able to attract a higher fee because of the better success rate.
What other company will be able to provide a platform like this? The answer is nobody.
Photo Credit: Lakhesis/Shutterstock