Nokia and Microsoft save face by investing 18 million Euros in Finnish apps dev project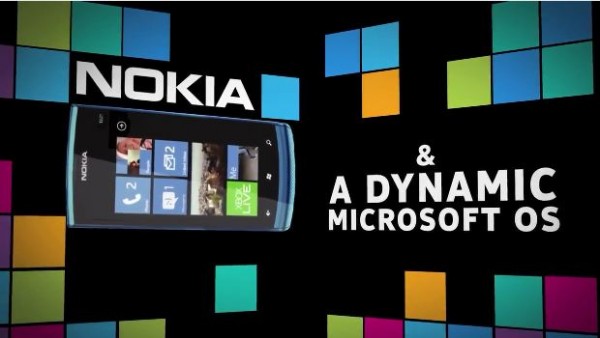 Nokia has shown a score of developers the door since announcing its Windows Phone distribution deal in February 2011. Surely you remember the 2,300 Symbian developers off-loaded to Accenture? Is it cheaper to invest in new ones than keep the old? I ask because of today's Microsoft-Nokia announcement: Each will invest up to 9 million to fund AppCampus at Aalto University, in Finland.
The program is designed to help generate applications for Windows Phone and, get this, Symbian! Someone slap me aside the head and explain why Nokia doesn't just capitalize on the experience of existing Symbian developers. Easy answer: Both platforms need more third-party apps, and Nokia CEO Stephen Elop must make a desperate show of face, given his brutal axing of employees and ripping the Finnish heart out of Nokia's management culture.
Finnish prime minister Jyrki Katainenat calls the country "an early-adopter" and says that "technology innovation is deeply rooted in our culture". He praises the up to 18 million Euro contribution as a "critical investment in this growing ecosystem and represents an exciting opportunity and access to global markets for our local startup community".
Canadian Elop has already done so much for Nokia's home country. Last month, the company announced plans to lay off another 4,400 -- in manufacturing facilities located in Finland and other countries. Elop already had handed Nokia's crown jewels of innovation to Microsoft, after calling Symbian a "burning platform". I say he traded one for the other, in a deal that benefits Microsoft, where he was a divisional president before going to Nokia, more.
Nokia is doing so well with Windows Phone that its most innovative handset to date -- the 808 PureView, packing 41-megapixel camera -- runs Symbian.
"AppCampus offers an unprecedented opportunity for entrepreneurs to put their ideas into practice and create world-class mobile products," Ari Rahkonen, Microsoft Oy GM, says. Finland's Nokia glory days are over, since Microsoft assumed all major responsibility for platform, app and services research and development.
"We are proud to announce this new program, which will enable new and existing developers to create next-generation mobile apps and unique user experiences," Kai Öistämö, Nokia executive veep, says. Oh yeah? Then why has Nokia done so much to disenfranchise existing developers?
Or customers? As I explained last summer, the Windows Phone transition is killing Nokia, and blame squarely falls on Elop. If anything, the phone maker's situation has gotten worse, even after the fourth-quarter launch of Windows Phone Lumia handsets.
IDC and Strategy Analytics data show continued, and quite dramatic, Nokia smartphone share losses during the Lumia's launch quarter -- 28.1 percent to 12.6 percent and 27.6 percent to 12.4 percent, respectively.
Not that Windows Phone does any better. Based on actual global sales to end users, not shipments into the channel, during fourth quarter, Microsoft's smartphone OS market share plunged to 1.9 percent from 3.4 percent a year earlier, according to Gartner. That works out to about 2.7 million units sold and behind Samsung's homegrown Bada, following a trend that started in Q2 2011.
Still, there is modest glimmer of hope in some markets. According to Kanter Worldpanel, Windows Phone now outsells Symbian in Great Britain, with Lumia 800 accounting for 87 percent of Windows Phone 7 sales.
"There are strong signs that WP7 Nokia handsets are starting to make an impact on the European smartphone market though US sales, where the Nokia brand is weaker, remain underwhelming", Dominic Sunnebo, Kantar Worldpanel global consumer insight director, says. "The fact that WP7 sales have overtaken Symbian based on one handset is encouraging; however, Nokia will need to expand the range quickly in order to keep up with the slew of next generation competitor products being launched in quarter two".
However, Nokia's UK market share is in free fall, from February to February, 12.4 percent to 4.6 percent.
Much now depends on the success of Lumia 900, which AT&T will make available here in the United States on April 2nd.