I want nothing to do with iPhone 5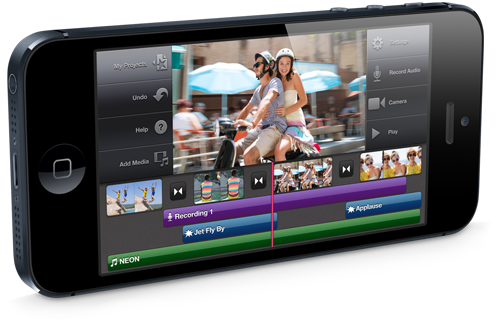 Apple's new iPhone 5 is now available, and I want nothing to do with it. Ever since the September 12 debut, I have wondered why anyone would want to buy the Apple smartphone, and quite frankly I could come up with only one reason -- because it's a new iPhone. For that privilege, on Friday, people queued up outside Apple Stores, from Australia to United States.
Some people started lining up days before miracle device that is known as the iPhone 5 went on sale, which makes no sense to me. I clearly expressed my disappointment a day after the announcement, and knowing what is in store (pun intended) I asked myself: "Why would I want to queue for it?"
Where is the list of compelling arguments that would make me rush straight out to the nearest Apple Store? I was excited by the first iPhone, which represented a serious leap from its peers. But the new iPhone is barely an upgrade from the iPhone 4S. Furthermore, like my colleague Wayne Williams points out, iOS 6 is even a downgrade in the maps department. Where is the innovation in the new iPhone? I can't find it. I want a great smartphone, not a slightly better one.
Instead of going down Apple's upgrade route I might just as well order the Samsung Galaxy S III. It is a definite improvement in both performance and usability over its predecessor -- actually comes with a big 720p display instead of a tiny (to me at least) 4-inch screen; I can mod the S3 to my liking, while the iPhone 5 will still be the same device, software-wise a year from now.
Getting bored is not the way to go for a serial-modder like me who thrives from installing a custom ROM -- I've had Codename Android and CyanogenMod 10 installed in a matter of days, and as I'm writing this article I am upgrading to a new CM10 nightly. Can the iPhone 5 do this? No, the "'The Next Big Thing' isn't iPhone 5", I already have Galaxy Nexus; that for me fits that bill perfectly today.
Buying iPhone 5, I would embody Apple's philosophy, which is to attack any competition through legal ways instead of using innovation as a tool to fight HTC, Motorola or Samsung. Yes, that is the company I would support if standing in line to buy a flawed "miracle" smartphone and I wholeheartedly disagree with the idea of Apple being a bully. I am not actively advocating against Apple nor boycotting the Cupertino, Calif.-based corporation, instead I'm applying a different policy -- not buying Apple products.
Last week, I wrote "Apple claims two million iPhone 5 preorders in 24 hours", which is another reason I wouldn't wait in line for a new iPhone. Two million preorders is a very respectable number, and while it helps Apple it doesn't make me jump up and down from excitement. Imagine had I lined up to buy iPhone on Friday. I would probably find myself next to another iPhone owner. Where's the differentiation in having the same smartphone as the person standing next to you? Sure, it's taller but it looks exactly the same. It would be just another constant reminder of having the "upgrade" instead of the real deal.
I struggle to find reasons why I would buy a new iPhone and dump my Galaxy Nexus for it. I do not feel the excitement. Do you?