Google Play resumes Nexus 4 sales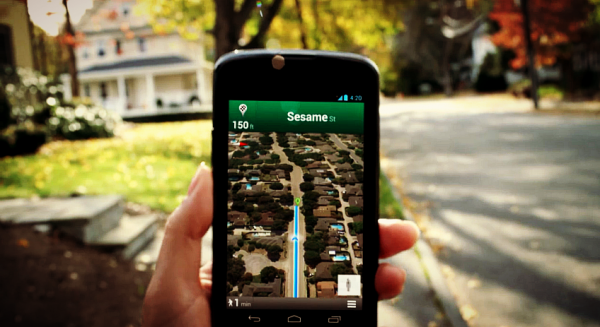 At 9:24 am ET this morning, I received surprising email from Google: "Nexus 4 will be available for purchase later today! Order yours from Google Play starting today, November 27 at 12:00 noon PST (US only)".
Sudden availability follows shipping notices many people who had placed orders previously received yesterday. The question: Can Google Play handle the orders this time? Another: Will you get a phone?
I best finish my Nexus 4 review. Quickly. Apologies, I've only had the phone for six days, but did complete a comparison with iPhone 5 over the weekend. For most people considering either phone, from a carrier supporting both, I recommend the Android.
Botched Launch
Google started selling the LG-manufactured smartphone on October 13, and what a mess. The company sold out quickly, and many people placing orders encountered errors. Google Play cancelled my order at final confirmation screen. Nexus 4 is text-book retail case study of how not to launch a new product. Problems were bigger than short supplies. Google Play servers couldn't handle the load of those people trying to place orders.
While competitors sold smartphones over Black Friday weekend, Google had no Nexus 4s to offer. No retailer should miss the biggest shopping day of the year, even when selling full price, which Google should have done for such a hot seller.
The search and information giant also missed Cyber Monday, but that I consider smart retailing. People searched for hot online deals yesterday. Big discounts are over, and tech blogs and social media sharers obsession with them. Today is clear road ahead -- attention from buyers and blogs, news sites and social networks that might promote Nexus 4 availability.
Great Demand
Based on BetaNews polls -- and the general level of buzz on social networks -- lots of people want Nexus 4. Ten days ago I asked: "How does the Nexus device shortage affect you?". "I would order if devices were in stock", 52.71 percent of respondents answered. Only 7.91 percent successfully ordered. Another 23.72 percent tried and failed. These are grim numbers for a hotly-desired device sold out for so long.
Based on our purchasing poll, 56.08 percent of respondents would buy Nexus 4 "as soon as available", and we know many tried and failed. More than 70 percent of you taking the poll would buy within 3 months. Those numbers exceed past polls for iPhone, and everything else, which says much about interest.
Pricing and Specs
Google Play sells two Nexus 4s, identical except for storage capacity: 8GB direct link; 16GB direct link. They are $299 and $349, respectively, unlocked and without carrier contractual commitment.
Specs: 4.7-inch display, 1280 x 768 pixel resolution, 320 pixels per inch; Qualcomm Snapdragon S4 Pro processor; 2GB RAM; 8GB or 16GB storage (depending on model); 8-megapixel rear-facing and 1.3MP front-facing cameras; GSM/EDGE/GPRS (850, 900, 1800, 1900 MHz), 3G (850, 900, 1700, 1900, 2100 MHz), HSPA+ 21; WiFi N; wireless charging; Bluetooth; NFC; SlimPort HDMI; accelerometer; ambient-light sensor; barometer; compass; GPS; Gyroscope; microphone; 2100 mAh battery; unlocked; Android 4.2. Measures 133.9 x 68.7 x 9.1 mm and weighs 139 grams.
Shattered Glass
Interesting controversy started yesterday that deserves attention: Glass. At Droid Life, writer Kellex complains about cracked glass on Nexus 4 and similar Optimus G by "setting them down gently onto my room temperature stone countertop. That's it. The temperature change after it went from my warm hand to a room temperature countertop was apparently enough to split both devices' glass backs almost directly down the middle. To think, that deciding whether or not my device is going to crack just by laying it down gently, is something my mind doesn't even want to entertain".
Like iPhone 4S, Nexus 4 has a glass back. Several people asked for my opinion on Google+, which I further share here. To Manuel Mas I answered: "I have no problems so far. But I'm no fan of glass on both sides. I thought Apple chose poorly, and it's strange to see LG copy the approach".
I had wondered why Google Play offers bumpers, which cost an extra $19.99 each. Shattered glass surely is reason. The bumper absorbs shock if the phone is dropped on its edge. But none of that explains Kellex's strange cracking experience.
Anyone feeling comfortable enough to buy iPhone 4 or 4S shouldn't sweat Nexus 4. But I do consider glass on both sides to be a design flaw that Apple rightly corrected and one LG shouldn't have copied. Phones need to be rugged. Instead, users must worry about drops front and back, rather than just screen down.