Microsoft trumpets next generation enterprise solutions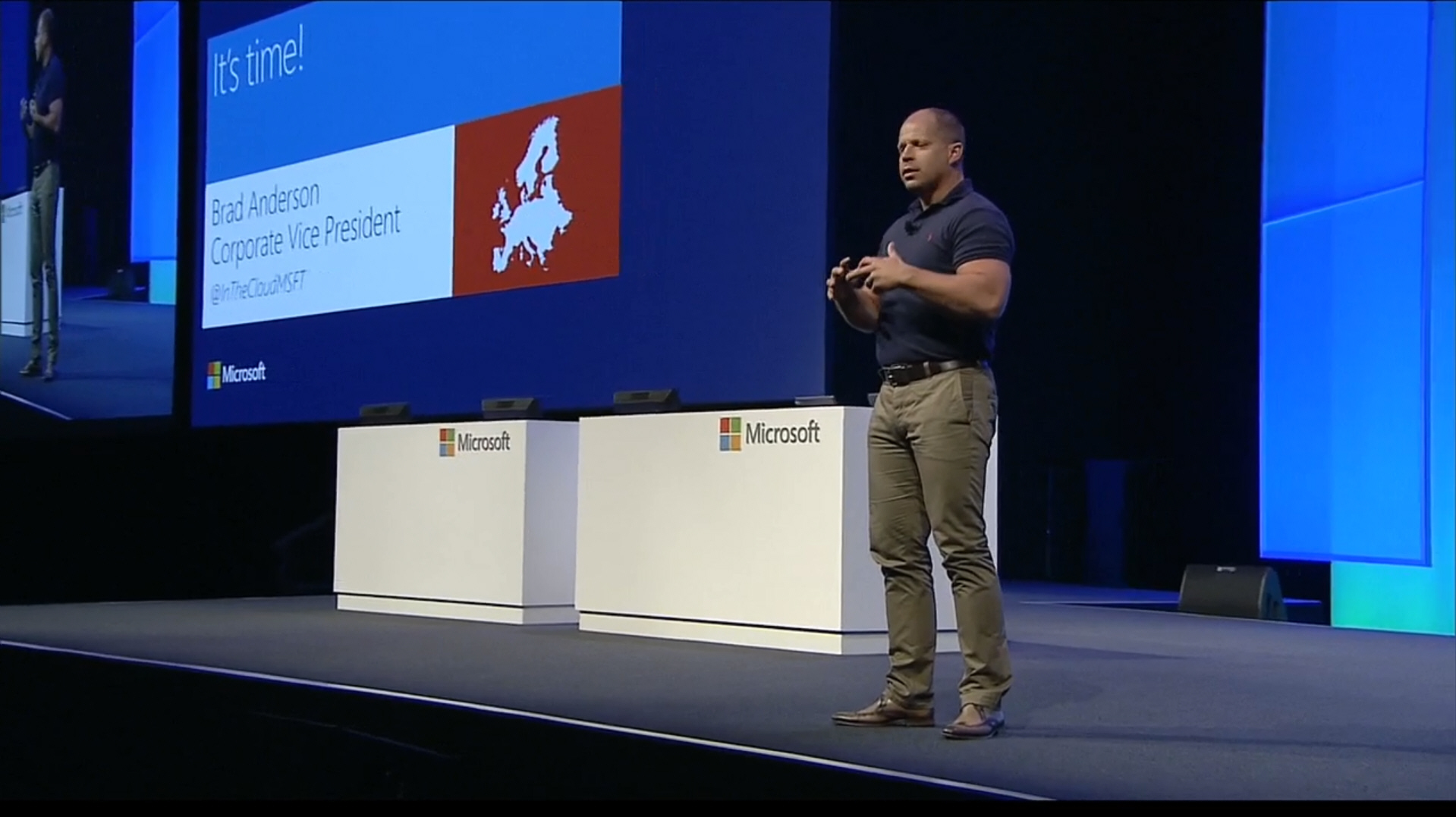 In a keynote speech to the TechEd Europe conference in Madrid, Microsoft's Server and Tools Corporate VP Brad Anderson has announced the availability of preview versions of Windows Server 2012 R2, System Center 2012 R2 and SQL Server 2014.
Writing on the company's blog Anderson says, "These products are going to have a massive impact on companies around the world -- and IT pros are going to see the traditional boundaries between datacenters vanish and a true hybrid cloud emerge".
He also used the speech to show how major European companies like Spain's Telefónica and Italy's DDM are already using the Microsoft platforms to maintain their services in an easily scalable environment. The largest telecoms operator in Spain, Telefónica aims to move 80 percent of its IT to virtual platforms using Windows Server Hyper-V and SQL Server.
DDM has developed its popular CineTrailer movie app on the Windows Azure platform. This has allowed it to scale easily in order to accommodate growth in demand from PCs, mobile devices and connected TVs.
Cambridge, UK based semiconductor maker ARM Holdings was showcased to exhibit the potential for Surface RT devices in the enterprise. The Surface RT (which uses ARM chips) has been supplied to employees in IT, quality assurance, marketing and sales to enhance their efficiency and mobility.
Anderson sums up, "I believe that Microsoft's track record with new enterprise cloud offerings makes it the best equipped to deliver an end-to-end app and IT experience -- everything from building the app, deployment, maintenance and managing every device that uses it."
The server software previews can be downloaded from the TechNet site.