Thanksgiving tech sales break records again -- but are the deals that great?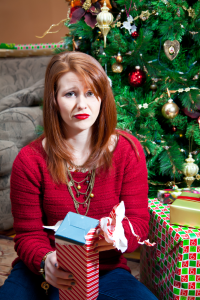 More than half of Black Friday sales were conducted online this Thanksgiving according to figures collected by Consumer Electronics Association (CEA). A 10 percentage point increase means that a massive 55 percent of people who shopped for technology products on Black Friday did so online, and both online and offline, consumer electronic devices accounted for more than a third of sales. Shopping started as early as Thanksgiving Day itself with more than 39 million shoppers hitting the stores. But how many of these purchases represent good value for money?
Some 35 percent of all sales this weekend were taken up by tech devices. Of this number, tablets accounted for 29 percent of purchases, which is hardly surprising when you take into account that the likes of Microsoft are dramatically reducing the price of Surface tablets -- there are a number other outlets that have followed suit with this particular tablet as well as numerous others. In the first two days of the holiday weekend sales, 24 percent of tech sales were taken up by headphones, 21 percent by game hardware, 19 percent by smartphones and 17 percent by laptops.
Of course, the big day of tech sales is still to come. Cyber Monday is the day that traditionally sees consumer electronic purchases go through the roof -- will you be hitting the online stores or traipsing round the mall instead? But before you part with any of your hard-earned money, take time to consider your purchases. This is where online shopping wins out over in-store fights -- there is more scope for considered purchases.
It has been suggested that this may not be the best time of year to invest in tech devices. Gamers would love to see the PlayStation 4 and Xbox One slashed in price, but this was never going to happen!  Yes, there are plenty of deals to be snapped up, but Black Friday sales are as much about retailers getting rid of old stock to make way for newer models as it is about giving shoppers a good deal. You'll find endless cut-price Xbox 360s and PlayStation 3s, but the newest models remain resolutely full-priced.
Of course, there are the occasional gems out there. While some retailers do knock down the price of current generation hardware, it is almost universally the older gear that you can pick up at a discount. As well as using this time of year to try to offload goods that might otherwise have gathered dust in stores, retailers rely on impulse purchases during Black Friday sales to keep the money rolling in. In the midst of a stampede when confronted by a Surface tablet at a heavily discounted price, there's no time to check whether it is the latest model or an older one -- it's a case of do or die, grab it or miss out.
But if you take the time to think about what's on offer, shoppers are essentially being asked to invest in old technology, goods that have already been on sale for a year or more; and in the world of tech, a year is a very long time. For anyone looking for a step onto the tech ladder, Black Friday, Cyber Monday and other similar sales are a great starting point, but don't be fooled into thinking that you're getting a genuinely great deal in most cases. Often it makes more sense to splash out a little more on a newer device.
How did you get on in the sales? Did you save a fortune, or did you hang onto your cash?
Image Credit: Phil McDonald / Shutterstock