Microsoft Q3 2014 by the numbers: $20.4B revenue, 68 cents EPS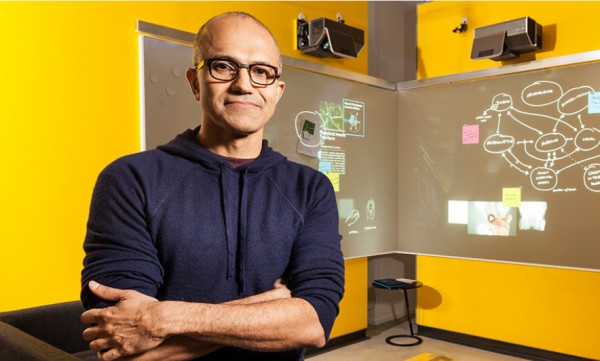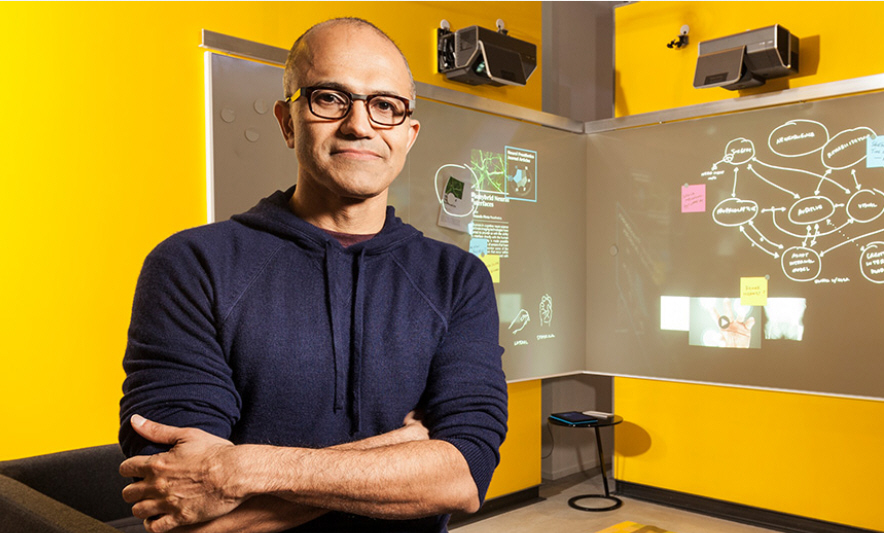 Today, after the closing bell, Microsoft disclosed results for fiscal third quarter, during most of which freshly-minted CEO Satya Nadella captained the ship. Of course, he carries a course set for him by predecessor Steve Ballmer, and his real impact is really quarters away. But there's a fresh presence behind the wheel and a new hat hanging in the captain's cabin. That's reason enough for Wall Street to forgive any storms the good ship Microsoft sales -- eh, sails.
For the three months ended March 31, Microsoft reports $20.4 billion revenue, flat year over year. Operating income: $6.97 billion. Net income: $5.66 billion, or 68 cents a share. All figures are GAAP.
Average analyst consensus was $20.39 billion revenue and 63 cents earnings per share, for the quarter. Revenue estimates ranged from $20.21 billion to $20.71 billion, with estimated year-over-year growth decline of 0.5 percent.
"We are making good progress in our consumer services like Bing and Office 365 Home, and our commercial customers continue to embrace our cloud solutions. Both position us well for long-term growth", Nadella says. "We are focused on executing rapidly and delivering bold, innovative products that people love to use".
He describes third quarter as one of "execution and transition" -- maintaining momentum, while "pivoting the company to the future".
Strangely, what matters more isn't the quarter reported today but the one in progress and those to come, which reflects the significance of the new captaincy and the course correction commanded by Ballmer. Microsoft Cloud seemingly improves by the week, Windows 8.1 Update and Windows Phone 8.1 bring refreshing changes to flagship operating systems, Nokia devices and services acquisition completes tomorrow, Windows XP is officially dead, software developers have vision of a unified platform future, and Office for iPad's release foreshadows increased willingness to take applications to whatever platform makes sense.
All occurred in April, first month of the new quarter, which will be Nadella's first full three-month reporting period at the ship's helm. Sniff the air. There's freshness to the sea breeze blowing across Microsoft's bow.
"Our industry does not respect tradition, it respects innovation", Nadella says. He sees the rapidly developing market of mobile devices and cloud services as a "rich canvas for innovation". He emphasizes: "We're delivering a cloud for every one on every device"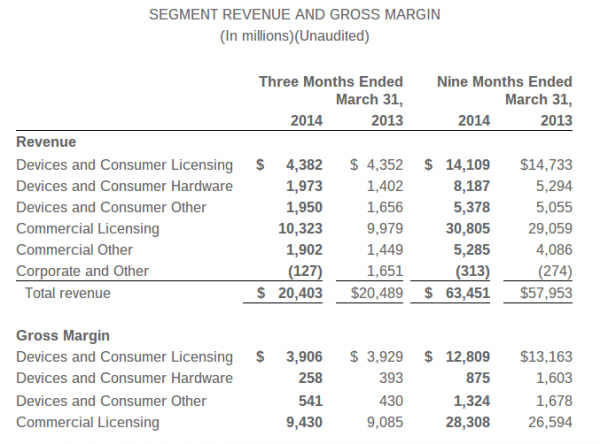 Still, stormy seas buff the ship's stern. While Microsoft charts course across the devices and services ocean, the company's fate still rises or falls on the PC industry. Windows' sales are tightly tied to personal computer shipments, which during fiscal Q3 fell for the eighth consecutive quarter, according to IDC. While weather was bleak during the quarter, the storm surge wasn't as bad as analysts expected. Global personal computer shipments declined 1.7 percent year over year, according to Gartner, and 5.3 percent by IDC's reckoning. Both firms expected considerably greater falls.
"The end of XP support by Microsoft on April 8 has played a role in the easing decline of PC shipments", Mikako Kitagawa, Gartner principal analyst, says. "All regions indicated a positive effect since the end of XP support stimulated the PC refresh of XP systems. Professional desktops, in particular, showed strength in the quarter".
However, "the passing boost from XP replacements, constrained consumer demand, and no clear driver of a market rebound are expected to keep growth below zero going forward," Rajani Singh, IDC senior research analyst, warns. Kitagawa disagrees: "We expect the impact of XP migration worldwide to continue throughout 2014".
Meanwhile, tablets, which in North America, for more than two years, pulled away sales from personal computers will reach 50 percent install base this year. Already, saturation's effects are felt. "The U.S. saw the gradual recovery of PC spending as the impact of tablets faded", Kitagawa says.
Divisional Performance
Microsoft reports results by five corporate segments: Devices and Consumer Licensing, Devices and Consumer Hardware, Devices and Consumer Other, Commercial Licensing, and Commercial Other.
Devices and Consumer Licensing. The Office and Windows division is most affected by changes in the PC market -- but the application suite much less than the operating system. Divisional revenue rose 1 percent year over year, bolstered by business and Windows Pro OEM sales -- the latter of which rose by 19 percent year over year.
Office consumer revenue rose by 10 percent, lifted in part by stronger sales in Japan.
Devices and Consumer Hardware. Divisional revenue rose by 41 percent year over year, with Xbox sales even greater -- 45 percent. Microsoft sold 2 million game consoles during the quarter, 1.2 million of them Xbox One.
Keeping to a trend started in fiscal second quarter, Surface sales surged by 50 percent, generating $494 million. Microsoft reports increasing sales of second-generation models.
Devices and Consumer Other. Revenue rose by 18 percent year over year, in part bolstered by Office 365 Home. There are now 4.4 million subscribers, up from 3.5 million three months earlier. While relatively modest compared to the larger Office install base, these consumers pay annually if they want to keep using the software. That's steady revenue for Microsoft.
Xbox Live transactional revenue rose by 17 percent.
Commercial Licensing. Divisional revenue rose by 3 percent, year over year.
Microsoft's core competence is business, and customer allegiance remains strong. Windows commercial revenue rose by 11 percent. Ninety-percent of customers are on either of two recent releases -- Windows 7 or 8.
SQL Server Premium grew by more than 15 percent.
Commercial Other. Divisional revenue rose by 31 percent.
In another validation of Microsoft's device-and-services push, cloud services revenue shot up 101 percent, while Azure soared by 150 percent and Office 365 by 100 percent.
Combining some data for both segments, commercial Office revenue rose 6 percent year over year, while server products grew by 10 percent.