Twitter says it is beating the trolls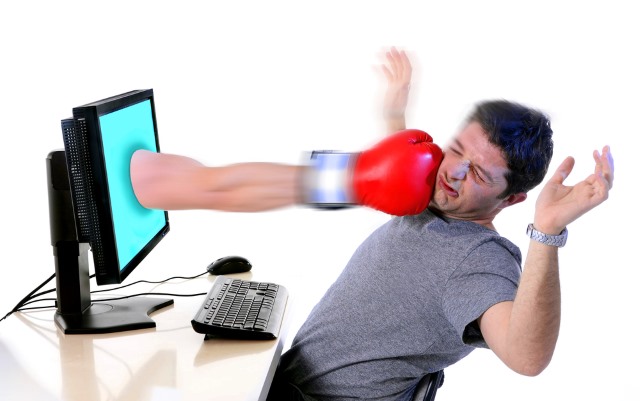 Social networks were designed for people, and people mean problems. In particular, the likes of Facebook and Twitter have become havens for bullies and trolls, eager to prey on others online. Twitter has launched tools and education programs to combat trolling, and now the site says that it is winning the battle.
After making it easier to report abusive tweets and increasing the size of its anti-troll team, Twitter believes it is getting 'bad behavior' under control. As well as bullying of acquaintances and work colleagues, Twitter has also been used to attack celebrities, the gay community, religious groups, and more, with many people feeling driven from the site. It seems that the decision to take a very hands-on approach to troll tackling is starting to pay off.
The head of Twitter in Europe, Bruce Daisley, says that the tools that have been introduced have had a real impact on trolling. He goes further, saying that there is a direct correlation between the release of new safety tools and reporting mechanisms, and the drop in unacceptable behavior. One of the recent tools that has been employed is the use of telephone identification to target trolls.
Twitter users that are reported by others, or are observed misbehaving in some way, could receive calls from the anti-trolling team. Speaking to the Independent, Daisley says:
If someone is behaving in a way characteristic of a bad actor, we send them a phone verification. That allows us to tell the user that what they do here exists in the real world. It normally acts as a stark reminder. Secondly, it allows us to see whether that user has already got other accounts set up on their phone that have been suspended.
But as well as in-house work, Twitter is offloading the troll tackling to users. After introducing tools that make it easier to block troublesome users, people are being encouraged to share their block lists in the hope that this will help a greater number of people to avoid known offenders.
Groups such as Anonymous have also tried to clean up Twitter, but the approaches used have a very vigilante, gangster feel to them. It seems that, at long last, Twitter has reached the point where it is able to fight back on its own, as well as empowering users to look after themselves.
Photo credit: Marcos Mesa Sam Wordley / Shutterstock