Samsung CJ791 is world's first curved Thunderbolt 3 QLED display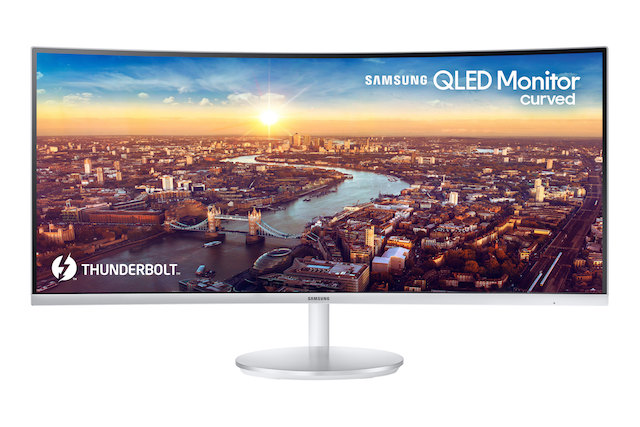 Curved televisions are gimmicky and an overall bad idea. I bought a curved 4K TV a couple years ago, and while I do like it overall, it has a big negative -- it shows a lot of glare when the sun comes through the windows. Ultimately, the curved aspect doesn't seem to provide much (if any) value over a flat set when sitting on my couch.
Where curved displays are wonderful, however, is for computer monitors. When you are sitting closer to a display, such as at a desk, it provides a more immersive experience -- it is great. Today, Samsung unveils what it claims is the world's first curved Thunderbolt 3 QLED display. The 34-inch "CJ791," as it is called, features a 3440x1440 resolution, wide 21:9 aspect ratio, and four milliseconds response time.
"Through a single Thunderbolt 3 cable, CJ791 users can link and dock their monitor and laptop without extensive wiring. The Thunderbolt 3 connection provides processing speed of up to 40 Gigabits per second (Gbps) -- a rate nearly four times faster than USB alternatives -- allowing users to enjoy connectivity across a full ecosystem of docks, displays and peripheral devices including Macs, USB type-C laptops, and other desktop accessories like storage drives or external graphics cards. The Thunderbolt 3 interface also enables the CJ791 to provide up to 85 watts (W) of laptop charging power," says Samsung.
ALSO READ: Apple begins selling iMac Pro, unveils official Thunderbolt 3 cable, and adds 360-degree VR editing to Final Cut Pro X
The company further says, "The display's QLED presentation technology precisely reflects colors across a 125 percent sRGB spectrum, and creates visual intrigue through deeper blacks, brighter whites and pristine shades. This refinement, coupled with the industry's sharpest 1,500R curvature and ultra-wide 178-degree viewing angle, gives users a complete view of their surroundings, and ensures full immersion in every scene."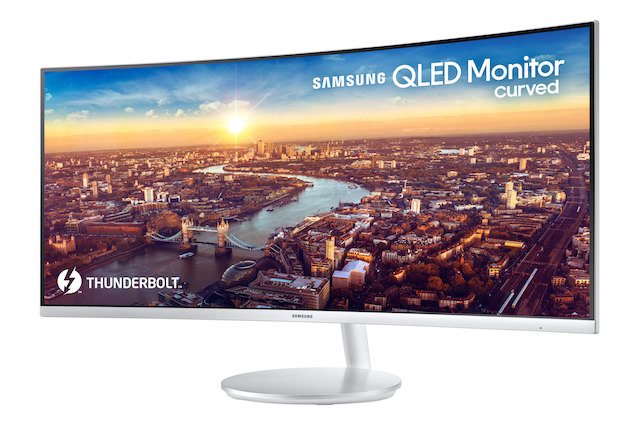 Availability and pricing are both unknown at this time, but I expect it to be quite expensive. MacBook Pro users in particular should take notice, as the Thunderbolt 3 connectivity should work wonderfully with their Apple laptops. Of course, Windows and Linux machines with Thunderbolt 3 should work brilliantly as well.
If you are interested in learning more, please know Samsung will be demoing this gorgeous display at CES 2018.