Surprise! Microsoft releases Windows 10 Spring Update Build 17112 for the Fast ring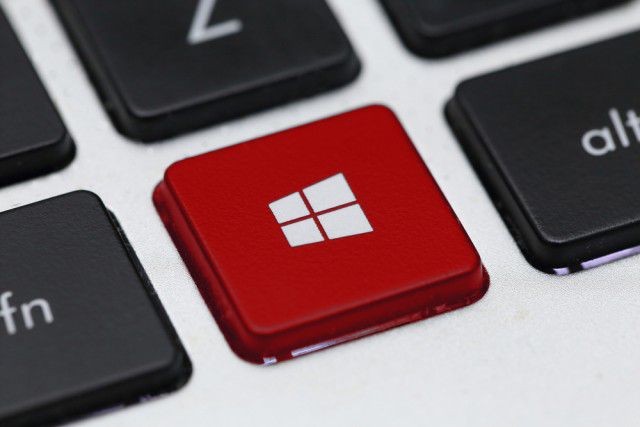 Three days ago, Microsoft rolled out Build 17110 for Windows 10 Insiders on the Fast ring. It offered a number of improvements, and also came with an unexpected annoyance -- the Microsoft Store was missing for some users.
Today, Microsoft rolls out a surprise new update -- Build 17112. It has a number of fixes, but not for the Store issue unfortunately. It also introduces a couple of new problems.
SEE ALSO:
Microsoft heads its latest build announcement with news of two new issues, both affecting Windows Mixed Reality. The first is that it runs at a very low frame rate (8-10fps) which "could result in some physical discomfort." The second is it might result in "multiple crashes at startup" that will cause Windows Mixed Reality to not work. If those sound like an issue for you, it would be best to skip this build.
Beyond that, general changes, improvements, and fixes for PC include:
Fixed an issue where selecting a notification after taking a screenshot or game clip opened the Xbox app's home screen instead of opening the screenshot or game clip.
Fixed an issue where EFI and Recovery partitions were unexpectedly listed in Defragment and Optimize Drives.
Fixed an issue optimizing drives in Defragment and Optimize Drives didn't work in the last few flights.
Fixed an issue resulting in a permanently black window if you dragged a tab out of a Microsoft Edge window, pulled it up to the top edge of the screen, and moved it back down and released it.
Fixed an issue where the warning on Windows 10 S when trying to run non-Microsoft Store apps from File Explorer might end up stuck behind the File Explorer window.
Fixed an issue where there was some unexpected extra space in the File Explorer navigation pane before the chevron icons to expand/collapse folders.
Fixed an issue where if focus was set inside Action Center pressing Esc wouldn't close the Action Center window.
Fixed an issue that could result in ShellExperienceHost periodically waking the device from hibernate if active live tiles were pinned to Start.
Fixed an issue where navigating to Settings > System > Focus Assist > "Customize your priority list" could crash Settings.
Known issues in this build (aside from the Mixed Reality ones) include:
IMPORTANT: The Microsoft Store may be completely broken or disappeared altogether after upgrading to this build. There's a workaround for this you can follow here.
If you try to open a file that is available online-only from OneDrive that hasn't been previously downloaded to your PC (marked with a green checkmark in File Explorer), your PC could bugcheck (GSOD). You can work around this problem by right-clicking on these files and selecting "Always keep on this device." Any file-on-demand from OneDrive that is already downloaded to the PC should open fine.
Post-install at the first user-prompted reboot or shutdown, a small number of devices have experienced a scenario wherein the OS fails to load properly and may enter a reboot loop state. For affected PCs, turning off fast boot may bypass the issue. If not, it is necessary to create a bootable ISO on a USB drive, boot into recovery mode, and this this will allow bypass.
When Movies & TV user denies access to its videos library (through the "Let Movies & TV access your videos library?" popup window or through Windows privacy settings), Movies & TV crashes when the user navigates to the "Personal" tab.
Photo credit: charnsitr / Shutterstock