New add-on board lets you watch TV on your Raspberry Pi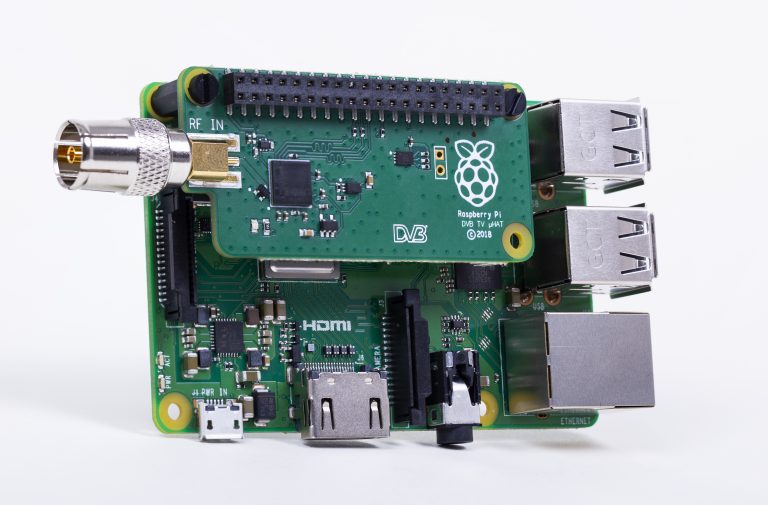 The Raspberry Pi 3 Model B+ is a great, low-cost single board computer that you can put to all sorts of uses, but there are some hardware add-ons available for it which make it more useful.
Two months ago, the Raspberry Pi Foundation launched a HAT (Hardware Attached on Top) that makes it possible to power the Pi over Ethernet (PoE), and today there's another even more exciting announcement -- the arrival of a TV HAT.
The Raspberry Pi DVB TV-uHAT connects to the Pi's 40-pin GPIO header and a suitable antenna, allowing you to receive digital terrestrial TV broadcast systems -- including DVB-T and DVB-T2.
This means you'll be able to receive and view TV on a Raspberry Pi or, even better, create a TV server so you'll be able to stream TV to other devices over your network.
You can find instructions for setting up the TV HAT in this step-by-step guide. [PDF]
The new board is a half-size HAT that matches the outline of Raspberry Pi Zero boards, and has been designed so it won't obstruct the display connector. As well as the board itself, you get a set of mechanical spacers, a 40-way header, and an aerial adapter -- you'll need to source an aerial for the board though.
You can find out more and buy the TV HAT here. It's priced at £20/€23.23, but isn't available to everyone. The Raspberry Pi Foundation explains:
Initially, we will be offering the TV HAT in Europe only. Compliance work is already underway to open other DVB-T2 regions. If you purchase a TV HAT, you must have the appropriate license or approval to receive broadcast television. You can find a list of licenses for Europe here. If in doubt, please contact your local licensing body.