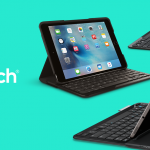 While pundits talk up declining tablet sales, I bought a new iPad mini 4 this year and love it. True, larger smartphones are probably cannibalizing tablet sales, but I still find value in having a small iPad despite owning a large iPhone 6S Plus. I am sure I am not alone.
If you are still a tablet-lover like me, you are probably always on the look-out for a quality case. Today, one of the best companies for such accessories, Logitech, announces new offerings for the Apple iPad mini 4 and the Samsung Galaxy Tab S2. If you own either of these wonderful tablets, you should definitely take notice.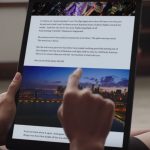 At its media event on September 9, Apple unveiled the iPad Pro, a 12.9-inch tablet. Touted as a productivity device, the company hopes that the iPad Pro will be the future of computing. Need a tablet? Use the iPad Pro. Need a laptop? Plug-in the $169 keyboard accessory and begin typing. The problem, however, is that at its current state, the iPad Pro is an awfully large tablet and iOS mobile operating system, which the device runs, isn't good enough to replace your desktop operating system.
After talking to a number of people -- both tech enthusiasts as well as average Joes -- one thing was pretty clear to me: nobody finds the iPad Pro exciting. A couple of people are actually looking forward to the iPad mini 4, which is the successor to the iPad mini 3, and largely carries the same hardware as the last year's iPad Air 2.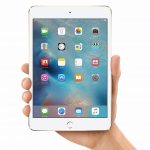 The big iPad news coming out of Apple today was undoubtedly the new super-sized iPad Pro, but it wasn't the only iPad mentioned. While there's no sign of a successor to last year's iPad Air 2 (rumors say that's not expected until next year) Apple did mention -- in passing -- a new iPad mini 4.
This is the first update of the smallest iPad in nearly two years, and it's been worth the wait.