Could Mobile World Congress 2013 be any more boring?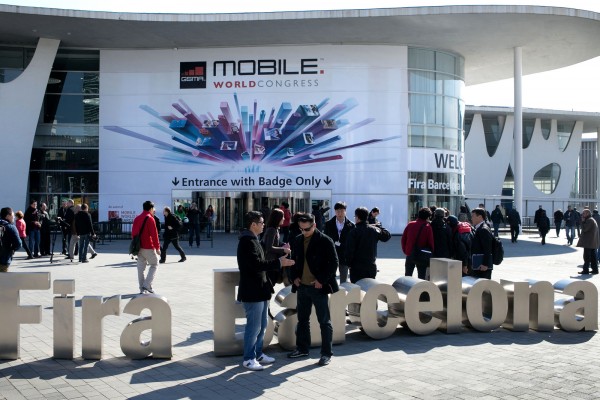 I'm not loving this year's big phone trade show. The news coming out of Barcelona is about as doldrums as the Spanish economy. Generally, the big stuff drops Day 0 and Day 1 at Mobile World Congress. They're done, and so far the product announcements are generally less than last year. The phone launch seemingly everyone waits for, Samsung Galaxy IV, comes in March. That's big commentary on what's missing from MWC 2013.
So far, I would call most new gear as the race to the bottom -- same concepts as the last couple of years, only offering less, selling for less and marketed to less-developed smartphone or tablet markets.
That surely describes Mozilla and Nokia, with new Firefox OS handsets and Lumias; low-brow smartphones reach down-market and doing so cede the greater world to leaders Apple and Samsung. There's HP's first Android tablet, Slate 7, which is light on price ($169) and features, or ASUS Fonepad and PadFone Infinity Android tablets, which similarly seek buyers looking to spend less. Are the smartphone and tablet markets already so mature, or so commoditized, that less for less is this year's innovation?
Frankly, I expected more, and perhaps there's still hope with the event running through Thursday. But I'm not exactly hopeful given how much typically drops by end of the first day. Or maybe I missed the "next big thing".
Speaking of that phrase, which Samsung uses in mobile marketing, the company's series of Galaxy S III and Note II commercials televised during last night's Oscars -- featuring a fictitious company developing a unicorn game -- were way more interesting than anything coming out of MWC. (You simply must watch the 90-second spot featuring filmmaker Tim Burton looking to make zombie unicorn movie "Horn of Darkness" based on the game.)
Samsung's Galaxy Note 8.0 is one of the few really interesting new products unveiled at MWC 2013 -- and even that is more about the same stylus concept used on Note smartphone and larger, 10.1-inch tablet. ZTE surprised somewhat, with Grand Memo -- a Galaxy Note II competitor running the Snapdragon 800 processor.
Where's the dramatic new innovation? The next-generation OMG thing? LG outed the Optimus F5 and F7 smartphones last week. Even some of the more modest new mobiles came early -- powerhouses, too. HTC unveiled flagship phone One, just six days ago.
Honestly, some of the best mobile future-tech comes outside Mobile World Congress. Look at last week's buzz about Google Glass and the company's contest that could snag you one. On February 19, Canonical unveiled Ubuntu tablet, and released phone and slate software to developers two days later. Perhaps tomorrow's Mozilla CEO MWC 2013 keynote will wow as much as Ubuntu's efforts. Fingers crossed.
My heart just isn't thumping looking over Day 0 and Day 1 announcements. That's good for Sony, which today launched one of the few remotely interesting products -- one that stands out on the sea of sameness. The Xperia Tablet Z is uptown, with super-slim design, high-resolution 1920 x 1200 display and waterproofing. Now that is innovation, and I expected to see more waterproof mobiles at the event than actually have appeared. But at a show with so much less, why should anyone expect more?
Photo Credit: Mozilla