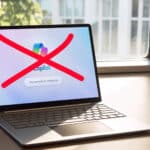 Microsoft began to roll out its latest update for Windows 11 earlier in the week, and although this update comes with over 150 changes, the biggest addition is Copilot, the software giant's AI-powered assistant.
While this is a handy feature that promises to be everything Cortana wasn't, not everyone wants AI invading their copy of Windows. Thankfully, it's easy to remove Copilot from your system.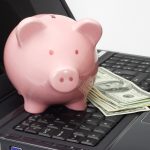 There are often conversations within Agile communities, about how to accurately predict how much it costs to deliver a software product in an Agile environment.
Budgeting in an Agile environment, where product delivery is incremental and the journey is shaped by feedback, that can be difficult. This is especially the case, when organizations are deep-rooted in fixed time, cost and scope -- and there may be certain conditions where this is still very relevant. Nevertheless, if it's end user value that you're seeking (and why wouldn't you be?) it's advocated to adopt the following practices and mindsets as alternatives when considering putting a cost on the deliverable.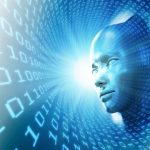 Threat actors are early adopters. Cyber defense is brimming with uncertainties, but one dynamic you can be confident about is that threat actors will leverage everything available to exploit a target. In 2023, this means the rise of artificial intelligence-enabled attacks, from AI-generated social engineering scripts to powerful automation designed to find and exploit vulnerabilities and spread laterally through systems and networks.
Security teams, therefore need to be prepared to meet the challenge of cloud scale threats on both a technical level and an organizational level. It requires anticipating threats that exist beyond technical vulnerabilities, including, for example, social engineering and DDoS. This is part of the challenge of modern cyber security -- the attack surface comprises not just the entirety of IT infrastructure, its endpoints, and all the data it uses and stores, but also its users. It is too large to be effectively managed manually.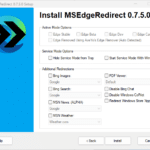 Five-hundred-and-sixty-two in a series. Welcome to this week's overview of the best apps, games and extensions released for Windows 10 and 11 on the Microsoft Store and elsewhere in the past seven days.
Microsoft released the fourth Moment update alongside the optional non-security preview update for Windows 11 version 22H2. It includes a preview of Windows Copilot, the new Windows Backup app, and many other changes. While it may be tempting to install it right away, most users may want to wait until the official release in October (at the very least).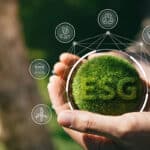 Environmental social and governance (ESG) policy sees businesses seek to implement ethical practices to safeguard, not just the business, but its ecosystem of partners and customers and the wider world.
We spoke to Tim Wallen, regional director for the UK, US and emerging markets at Logpoint, to discuss the reasons why cybersecurity needs to be incorporated into ESG reporting, and how this can be achieved.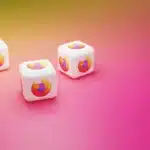 Mozilla has announced the availability of a limited number of browser extensions for the Android version of its Firefox web browser. The news comes several weeks after the company advised extension developers of the imminent launch of "support for an open ecosystem of extensions" for Firefox on Android.
Now testers who are running the Beta or Nightly builds of Firefox Android are being invited to try out dozens of extensions. At the moment, this is low-key launch as Mozilla is seeking feedback so the system can be tweaked and optimized ahead of a full launch further down the line.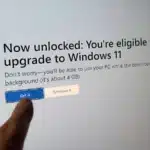 The number of paths for upgrading to Windows 11 for free has just been reduced. Microsoft has officially removed the option to upgrade from both Windows 7 and Windows 8 to Windows 11 without paying.
This should not really come as a surprise, as the ability to upgrade from Windows 7 and 8 to Windows 10 and then 11 free of charge is not something that was meant to last. Microsoft originally said that these upgrade routes would remain available until mid-2016, but the company either "forgot" to disable the option or decided to leave it open to get as many people onto its newer operating systems as possible. But now this changes as explained in a sneakily quiet announcement by Microsoft.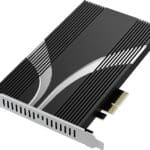 In a landscape where digital hoarding is becoming more of a norm than a novelty, storage solutions are increasingly becoming crucial for both casual users and hard-core tech enthusiasts. Sabrent, a name synonymous with robust and reliable storage solutions, has a new 4-Drive NVMe SSD to PCIe 3.0 x4 adapter card (EC-P3X4). And guess what? It's now available at a discounted price on Amazon, slashing 20 percent off its typical price tag, bringing it down to a tempting $143.99 from $179.99.
This petite powerhouse is engineered to effortlessly add up to four NVMe SSDs to your computing rig without needing setting adjustments in the BIOS. Simply slide in 4x SSDs into the PC-P3X4, and you are ready to roll. The adapter is tailor-made for M-Key 2280 SSDs and can nestle comfortably in x4/x8/x16 PCIe slots, making it a boon for legacy machines craving for a storage facelift.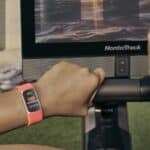 With the unveiling of the Fitbit Charge 6, the boundaries of fitness tracking technology have been pushed once more. This gadget is not just a fitness tracker; it's a personal health companion aimed at providing a wholesome understanding of your body's functionality. Available for pre-order today, the Charge 6 comes with a wealth of features that effortlessly blend into your daily routine, making it easier to achieve and maintain a healthy lifestyle.
The Charge 6 claims to have the most accurate heart rate tracking system among all Fitbit trackers, courtesy of a revamped machine learning algorithm, inheriting innovation from the Pixel Watch. This feature is especially crucial during intensive workouts like HIIT, spinning, or rowing, where heart rate tracking is up to 60 percent more accurate. This means you get precise data on calories burnt, Active Zone Minutes, Daily Readiness Score, and Sleep Score. Furthermore, the ECG app on your wrist allows you to assess your heart rhythm for atrial fibrillation, providing high and low heart rate notifications to keep you informed about your cardiovascular health.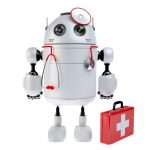 In a contemporary twist of healthcare meeting technological innovation, Mayo Clinic, a global pacesetter in medical care, has initiated the deployment of Microsoft 365 Copilot, setting a new hallmark in enterprise productivity.
Microsoft 365 Copilot is a generative AI service, which marries the prowess of large language models (LLMs) with organizational data harvested from Microsoft 365. At its core, this service is engineered to morph mundane tasks into streamlined processes, thus freeing up critical personnel to focus on pivotal ventures.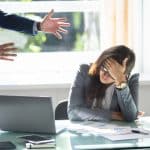 The shift to remote and hybrid working models has magnified IT operational challenges for 75 percent of organizations.
A new study by Forrester Consulting for HP surveyed over 300 IT and security decision makers and finds the main challenges companies face when managing remote endpoints are ensuring data security (60 percent), keeping software on remote devices up to date (55 percent), and maximizing the accuracy of asset databases (55 percent).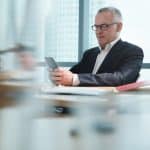 Senior executives are 60 percent more likely to click on malicious links than their employees, making them a vulnerable target for hackers, according to a new report.
However, data from SoSafe also reveals that senior managers are more likely to report a suspicious email (20 percent) than employees (eight percent) are, which shows that security awareness among top management is rising.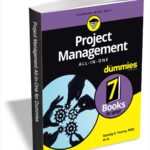 Perform Be Agile! Time-crunch! Right now, the business world has never moved so fast and project managers have never been so much in demand -- the Project Management Institute has estimated that industries will need at least 87 million employees with the full spectrum of PM skills by 2027.
Project Management All-in-One For Dummies is your ultimate go-to project management bible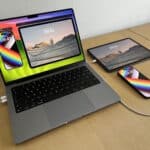 Dutch developer NonStrict EU has released Bezel 1.0 for Macs running macOS 12.0 or later. The app is a tool to mirror USB-connected iPhone, iPad and iPhone touch displays on macOS screens in real time.
The app, which is slick and so responsive that changes on the mobile device are reflected instantly on the Mac's display, is aimed at those who wish to view, share or record their iPhone's screen for whatever reason.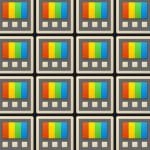 There is always a slight sense of disappointment when Microsoft says that the current release cycle for PowerToys is focused on stability and improvements, as it means there are not going to be any new utilities. This is where we find ourselves at the moment, but the pessimism may be misplaced as PowerToys v0.74.0 is packed with important changes and updates.
Key among them is a major update to the recently added OCR component Text Extractor. In the boost up to Text Extractor 2.0, there are important additions including a new overlay, table mode and more. But this is far from being the end of the story; PowerToys v0.74.0 includes improvements to just about every module.