If Google+ is a ghost town, there sure are lots of spooks hanging around here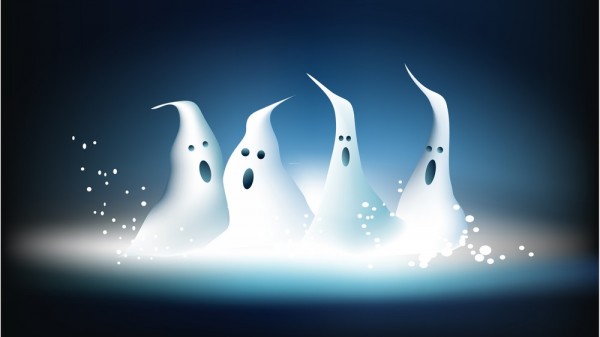 I am totally tanked about Google+ offering custom URLs, which product manager Saurabh Sharma announced a week ago. For anyone looking to establish any kind of brand via the social network, custom URLs that look like this (https://plus.google.com/+joewilcox/posts) are more desirable than ones like this (https://plus.google.com/u/0/114738075629051960079/posts). Some people with verified accounts (I have one) are custom URL already (not my account). The change intrinsically increases Google+'s value compared to, say, Facebook, which already offers vanity names.
Something else: Custom URLs may finally end the debate about Google+ popularity. There are ongoing blogs and news stories claiming the social network is a ghost town. That's not my experience. Critics claim there simply isn't enough public activity, while defenders say the amount of private Circling isn't easily measurable and makes activity seem much less than it actually is. I see the situation like this: If custom URLs are as valuable as I contend -- and they surely have proven to be elsewhere -- demand for them will show how little or how much Google+ matters across the social media landscape and whether it's a city building or ghost town making.
My colleague Mihaita Bamburic posted a good rebuttal to the Google+ "ghost town" myth about three weeks ago. During Google I/O, Vic Gundotra, senior veep of Engineering, said that there are 250 million Google+ users -- 150 million are active and half of those daily.
Big brand interest will tip off just how valuable Google+ is as a social network. The search and information giant isn't exactly rushing on brands' behalf. "At first, we're introducing custom URLs to a limited number of verified profiles and pages", Sharma explains. "But over time we plan to offer custom URLs to many more brands and individuals". The pace raises reasonable questions about demand for custom URLs, and with it, how active Google+ is as a social network -- or not.
Habitual Enough for Me
By comparison, Facebook garnered immediate response for highly-coveted vanity URLs, and I missed out getting my name. Facebook flipped the switch at 8 pm PT on a Friday night three summers ago, when I wasn't anywhere near a computer. Someone else got "joewilcox", instead. I accompanied my daughter to Long Beach Airport, from where she flew back East to visit friends. Earlier that day, I received the Nokia N97 smartphone, which I loved.
It's just as well I missed my name. I signed up for Facebook in September 2006 but have never been a big user of the service. Too much clutter, and even worse user interface design. Timeline is a mess. Since starting to use Google+ last summer, my social posting elsewhere decreased. Now I occasionally tweet, my Tumblr is silent and personal blog collects dust. Google+ is my hangout.
Custom URL "joewilcox" is exciting prospect, given that Google+ is, next to BetaNews, where I write most. I prefer Google+ for many reasons. Among them:
User interface is clean, uncluttered, fast and fluid
Mobile client is even better and increasingly where I Plus most
Real names -- for the most part you know who you interact with
Interaction is simply the best I've found anywhere; I enjoy everyone
Circles control with whom you interact about what and when; brilliant
Search, tagging and trends improves discovery, even outside my Circles
Integration with other Google services is excellent and constantly improves
There are other reasons, but those are good enough for now. Perhaps I could sum all the reasons to this: I enjoy Google+. I like the people. I have fun. I look forward to using the service.
If Google+ is a ghost town, there sure are lots of spooks hanging around here. If the notion of spectres scares away Facebookers, I won't complain.
Photo Credit: jagoda/Shutterstock