Get Google Now on Ice Cream Sandwich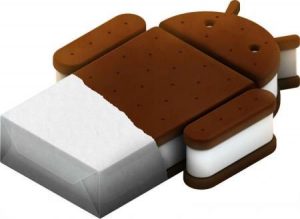 People that want to try out Google's latest voice assistant on green droid devices are confined by the search giant to use either of the two Jelly Bean iterations. However, Google Now also makes its way onto Ice Cream Sandwich through third-party app GNow Handlebars.
Previous to GNow Handlebars, the process of installing Google Now onto Android 4.0 mostly involved flashing files in a custom recovery like ClockworkMod or TWRP. Now the same result can be achieved simply by opening the app and selecting the voice assistant to kick off the installation. There is also a restore option available that brings back the older Google Search, which should come in handy if something goes wrong.
But GNow Handlebars has its caveats. The app requires a rooted and deodexed ROM, which means that Google Now cannot be installed on stock Android 4.0 Ice Cream Sandwich without modifications. Is it off-putting? That depends on how badly the user wants the new voice assistant.
The app is also not available to download from Google Play, and as a result it has to be sideloaded onto the device by enabling "Unknown sources" in Security settings. However, GNow Handlebars can still be downloaded from the Amazon's Appstore for Android or SlideMe.