What I learned buying my daughter iPhone 5 for Christmas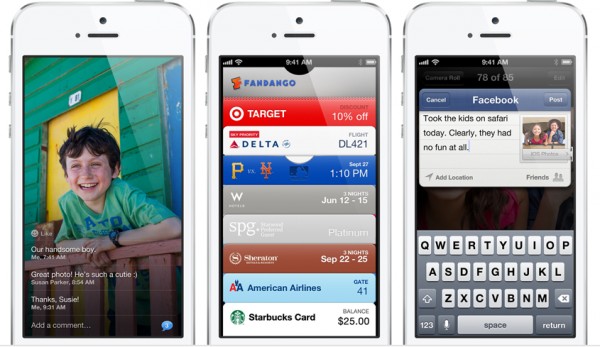 In June, I boycotted Apple and completely declared independence in July. But my disdain is personal, I respect other people's fruity tastes. Thus, I found myself inside Apple Store on December 23 ready to buy my daughter her big surprise Christmas gift: white iPhone 5. But I ended up purchasing from AT&T, which experience taught valuable lessons about iPhone gifting and what the carrier can and will do that Apple Store won't or can't.
Simply stated: I wanted iPhone 5 to be a surprise. That meant purchasing the device without activating to her phone number beforehand, thus walking out of the store with an unopened box, which seal she could break on Christmas morning. At Apple Store, one of the red shirts said no way. The phone couldn't leave the premises without being activated. "You could buy an Apple gift card for the same amount", he suggested. What's the surprise in that? Would you rather get the phone or the promise of one? Geez Louise.
Outside the shop, I pulled out Nexus 4 and dialed 611 to reach AT&T customer service. I asked the friendly lady if there is a way to purchase an iPhone but activate later on. Sure enough, she researched and found a primer about delayed holiday activation. She didn't even know about it. So I wished her a Merry Christmas, walked to the car and drove to the local AT&T corporate store, which surprisingly wasn't busy for the last Sunday before the big day. I was second in line.
Ten minutes later, I met with a sales employee and explained what the other rep told me. She politely listened, then went off to talk to her manager. About five minutes later she returned with the iPhone and told me no delayed activation would be necessary. I could buy the phone and activate after Christmas. Say what? I could actually walk out of a store with an iPhone still wrapped in cellophane. Simply inconceivable.
So my daughter got her Christmas surprise, unlike many other people receiving gift cards instead. Yesterday, I stopped by the local Apple Store, which was busier than any day before Christmas. I asked several red shirts why. Three reasons: Returns, exchanges (mainly tablets for color and/or 3G) and gift card redemption. Right, for those poor souls who didn't get that sweet surprise iPhone under the Christmas tree but gift card instead.
Back to the Christmas iPhone, so what about activation? We had two options: Haul down to the AT&T corporate store or call customer service. I chose the latter, which process took less than 10 minutes. The rep required the SIM card's ICCID and phone's IMEI numbers and my powering down the device. (My daughter had started it up and could log in to her Apple account via WiFi to sync, even without carrier activation.) That's it.
Soon after activating iPhone 5, we drove to Walmart during my lunch break. She started SnapChatting in the car and immediately commented about how much better is the front-facing camera. What about Facebook's rip-off app Poke? She's not interested, and if you follow today's blogs neither are lots of other people. She also remarked how much better is the rear-facing camera and Internet speed (Hey, it's LTE, unlike my Nexus 4).
She used iPhone 4S before yesterday. AT&T offered $207 trade-in credit, which I am strongly considering. Past years, I just used Craigslist. But there's a glut of iPhones for sale locally and presumably the resale market isn't as good days after Christmas. Time is money, too, but we'll see. Because Apple changed the connector, I also had to put out for new car charger and adapter for her speaker dock. The trade-in fee would cover purchase price before tax.
By the way, my daughter's phone number was eligible for full-discounted, subsidized price from iPhone 5's release in September. She asked then, and I told her to wait because of Apple Maps. I also recommended that she not upgrade to iOS 6, since Apple pulled Google Maps. In one of the rarest occurrences, she actually took my advice. The 18 year old is still a relatively new driver and uses Google Maps to get around everywhere. Who knows where Apple Maps would send her? Now that a new Google Maps is out for iOS 6, time was right for iPhone 5. Had the app not released before Christmas, I wouldn't have bought her the new smartphone.