The most popular stories on BetaNews this past week February 16 -- February 22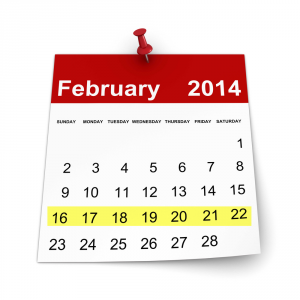 Another week, another spate of security related news. In the latest of a recent run of high-profile hacks, Kickstarter announced that it had been hacked, and it was discovered that ASUS routers could be sharing files with more people than users intended. Google is looking to bolster online security with its latest acquisition -- audio-based authentication outfit SlickLogin, while Microsoft's latest partnership with DocuSign looks set to make digital signatures in Office simpler and more secure. If you were under the impression that app security was generally increasing, think again; a new study shows that an almost unbelievable 96 percent of applications have security issues.
Brian got his hands on the Lenovo Miix 2 and was reasonably impressed by what he saw. He also unboxed the much touted Nokia Lumia Icon and found it to be not dissimilar to the 928 -- no bad thing. Anyone looking for an entry-level 4G smartphone now has the Android-based Samsung Galaxy Core LTE to look forward to, complete with "Jelly Bean Plus".
While Microsoft celebrated Outlook.com's first birthday, Sony was celebrating hitting 5.3 million PlayStation 4 sales as well as becoming the most popular console in the US in January. New entertainment options will be finding their way to Amazon Prime thanks to a new deal with MGM -- get ready for some Silence of the Lambs! -- and smart TV owners are set to benefit from a new partnership between Opera and TiVo which will bring a new selection of apps..
Microsoft's ad campaigns took a turn for the weird as the company apparently branded Surface 2 purchasers idiots, and also officially rebranded SkyDrive as OneDrive as well as relaunching Web Apps as Office Online. Google seemed to be suggesting that Glass owners are also a little daft, feeling the need to provide a list of dos and don'ts for buyers. The week was rounded off by Facebook parting with a not insignificant $19 billion for WhatsApp.
It has been a little quiet of late, but news seems to be gradually picking up after something of a slow start to the year -- hopefully the trend will continue, and we'll have a busy week ahead of us!
Image Credit: vinz89 / Shutterstock