Upgrade to Windows 10 build 10240 or lose access to the Windows Store and app updates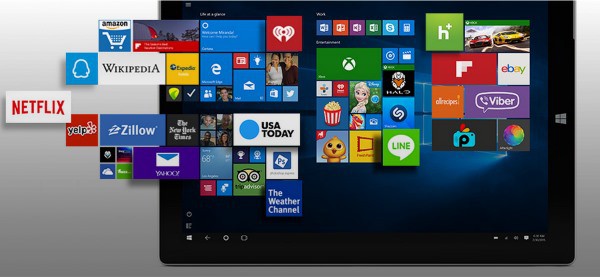 If you haven't yet upgraded to build 10240 of Windows 10, now is the time to do so. Anyone sticking with an earlier build of the preview will no longer be able to use the Windows Store, and this in turn means they will not be able to update any of the apps they have installed.
Microsoft has been busy promoting Windows 10 this week, providing a number of reasons for people to upgrade from Windows 7 and Windows 8 after July 29, but even before this date the company is keen to move people away from older builds.
You may feel that you can live without access to the Windows Store, but the fact that this means losing access to app updates is something to keep in mind. As the launch of Windows 10 draws ever-closer, app updates are appearing thick and fast -- if you don't want to miss out, you're going to need access to the Store.
A message on the Insider Hub reads:
The Windows 10 Store team has been making some great fixes and improvements to reliability and performance. To ensure you are able to benefit from these important updates, starting July 24 we will be requiring Insiders who are not running the latest Windows 10 operating system to upgrade their PC; otherwise those affected will be unable to experience the Windows 10 Store. Check Windows Update to make sure you have installed the latest build and the most recent updates.
The 24th having come and gone, now is the time to make the upgrade. Build 10240 is available on both the Fast and Slow rings, so there's really no excuse not to grab it