Microsoft and Intel reveal just how much Meltdown and Spectre patches slow PCs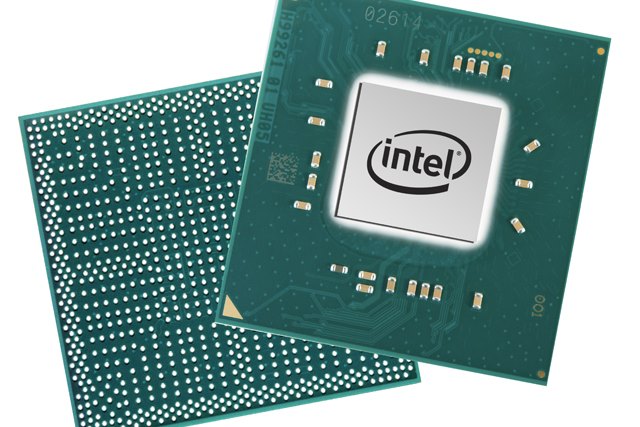 The Meltdown and Spectre revelations have people around the world concerned about privacy, but there has also been great speculation about the reduction in performance that patches might bring. Now Microsoft and Intel have opened up about the sort of slowdown PC users and server operators can expect.
Having previously tried to play down the negative impact that bug patches will have on systems, Intel's benchmark test now shows that -- depending on the tasks -- a slowdown of between 2 and 14 percent can be observed. Microsoft says that anyone with a computer dating from 2015 and earlier will notice a decrease in system performance.
See also:
Intel uses its performance test announcement to stress, once again, that there have been no reported instances of Meltdown or Spectre being exploited in the real world. The chip-maker says that it will share more information as it performs more tests, but wants to let its users know about its findings so far.
In a post in its newsroom, Intel says:
Based on our most recent PC benchmarking, we continue to expect that the performance impact should not be significant for average computer users. This means the typical home and business PC user should not see significant slowdowns in common tasks such as reading email, writing a document or accessing digital photos. Based on our tests on SYSmark 2014 SE, a leading benchmark of PC performance, 8th Generation Core platforms with solid state storage will see a performance impact of 6 percent or less. (SYSmark is a collection of benchmark tests; individual test results ranged from 2 percent to 14 percent.)
These figures are intriguing. Firstly, it is interesting to note that the benchmark results are not really in line with Intel's insistence that the performance hit would be minimal. Secondly, it is important to note that the vast majority of people are not running systems kitted out with 8th Generation Core processors and solid state storage. Intel continues to say that the impact on data centers will be small, but reveals no figures to back this up.
Microsoft has shared its own findings which break things down in rather more meaningful terms. Terry Myerson has penned a blog post in which he reveals that, perhaps unsurprisingly, it is older systems -- although not particularly old -- that will see the greatest negative impact.
Summarizing the company's findings, Myerson says:
With Windows 10 on newer silicon (2016-era PCs with Skylake, Kabylake or newer CPU), benchmarks show single-digit slowdowns, but we don't expect most users to notice a change because these percentages are reflected in milliseconds.
With Windows 10 on older silicon (2015-era PCs with Haswell or older CPU), some benchmarks show more significant slowdowns, and we expect that some users will notice a decrease in system performance.
With Windows 8 and Windows 7 on older silicon (2015-era PCs with Haswell or older CPU), we expect most users to notice a decrease in system performance.
Windows Server on any silicon, especially in any IO-intensive application, shows a more significant performance impact when you enable the mitigations to isolate untrusted code within a Windows Server instance. This is why you want to be careful to evaluate the risk of untrusted code for each Windows Server instance, and balance the security versus performance tradeoff for your environment.
He goes on to explain:
For context, on newer CPUs such as on Skylake and beyond, Intel has refined the instructions used to disable branch speculation to be more specific to indirect branches, reducing the overall performance penalty of the Spectre mitigation. Older versions of Windows have a larger performance impact because Windows 7 and Windows 8 have more user-kernel transitions because of legacy design decisions, such as all font rendering taking place in the kernel. We will publish data on benchmark performance in the weeks ahead.
As more benchmarks are performed and there are more real world tests from users, the impact of Meltdown and Spectre patches will really start to be understood. There has been insistence from many sides that any negative performance hit will gradually be mitigated against, but it looks as though we're in for a long and bumpy ride.