Facebook wants you to stop using it so much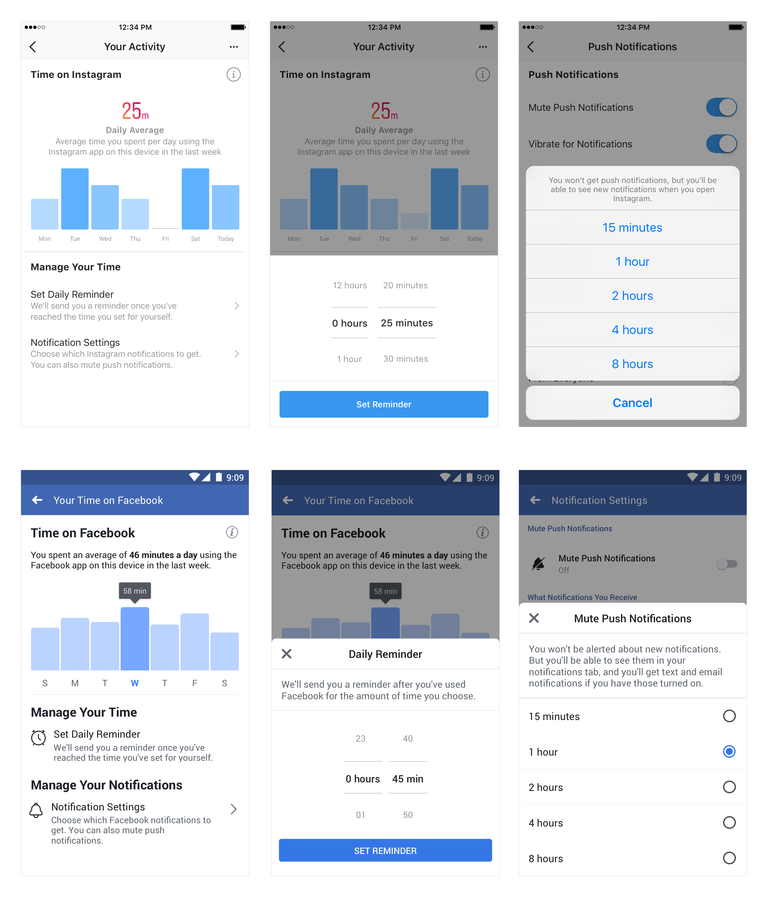 It might seem counter-intuitive -- or it might seem like a case of just saying what it thinks people want to hear -- but Facebook doesn't want you to use it as much as you do. That's not to say it wants you to disappear entirely, rather it just hopes that the time you spend on the social network is more "intentional, positive and inspiring" -- so you don't feel compelled to stay away and miss out on all those ads!
Today, the company launches a new activity dashboard for both Facebook and Instagram that lets you see how long you've on the social networks, set time limits, and restrict notifications. Facebook says that the new tools have been created in conjunction with mental health organizations and they come amid growing concerns about the problem of social networking addiction.
See also:
Facebook has been hit with a great deal of criticism recently, and it's hard to see the launch of these new tools as anything other than an attempt to deflect this a little and show the company in a slightly more positive light.
But while the tools might seem potentially useful -- or even just interesting -- you're not going to stumble across them by accident as Facebook has done a pretty good job of burying them out of sight. On Facebook you'll find them in Settings under Your Time on Facebook, while on Instagram they're in the Your Activity section of Settings.
So, what do the new tools offer?
To start with, you can see just how much time you waste spend on Facebook or Instagram each day -- and maybe scare yourself into the bargain. You can also choose to send yourself a reminder each day if you get close to a self-imposed time limit. Finally, you can opt to silence notifications for a period of hours to help prevent yourself from being sucked into social networking when you should be doing something else.
Launching the tools, Facebook's David Ginsberg and Instagram's Ameet Ranadive say:
We developed these tools based on collaboration and inspiration from leading mental health experts and organizations, academics, our own extensive research and feedback from our community. We want the time people spend on Facebook and Instagram to be intentional, positive and inspiring. Our hope is that these tools give people more control over the time they spend on our platforms and also foster conversations between parents and teens about the online habits that are right for them.
The new tools are available to Instagram and Facebook users in the US first, and they will roll out to the rest of the world in the coming weeks.