Now you can pay to get verified on Facebook and Instagram as Meta takes a leaf out of Twitter's book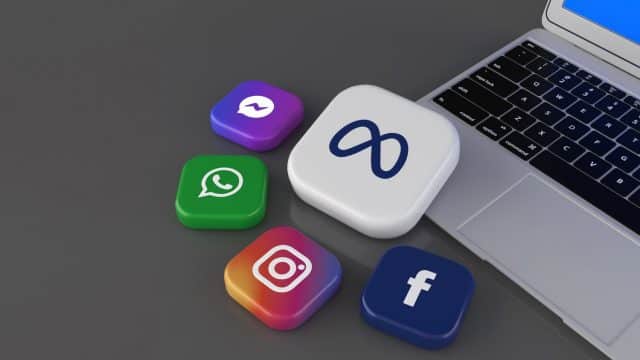 Not to be outdone by Elon Musk, Mark Zuckerberg has taken to Instagram to announce the rollout of a paid-for Meta Verified program. While it is already possible to receive a Twitter-style blue tick of verification on Facebook and Instagram, the new subscription service will give users the opportunity to pay for the badge.
Echoing the claims of Musk, Zuckerberg says that "this new feature is about increasing authenticity and security across our services". With a charge of between $12 and $15 per month, there is obviously a financial benefit for Meta as well.
See also:
In addition to gaining a verification tick, those who are willing to pay will also gain access to exclusive content and features such as Reels and Stories stickers. It is clear that the service is aimed at creators, something that is reinforced by the fact that subscribers will be given 100 free Facebook stars each month --- which can be used to "tip" other creators on the platform.
Mark Zuckerberg announced the launch on Instagram, saying:
This week we're starting to roll out Meta Verified -- a subscription service that lets you verify your account with a government ID, get a blue badge, get extra impersonation protection against accounts claiming to be you, and get direct access to customer support. This new feature is about increasing authenticity and security across our services.
Unlike Twitter -- which has massively overhauled its verification system so that anyone with an older verification tick that has not been paid for via a Twitter Blue subscription gets relegated to a "legacy" verified account -- Facebook will not be implementing any changes that affect users whose accounts have already been verified.

In a blog post, Meta shares details of what the new verification system will bring to subscribers:
A verified badge, confirming you're the real you and that your account has been authenticated with a government ID.
More protection from impersonation with proactive account monitoring for impersonators who might target people with growing online audiences.
Help when you need it with access to a real person for common account issues.
Increased visibility and reach with prominence in some areas of the platform– like search, comments and recommendations.
Exclusive features to express yourself in unique ways.
The company also explains the checks that will be performed before and after verification:
To be eligible, accounts must meet minimum activity requirements, such as prior posting history, and be at least 18 years old.
Applicants are then required to submit a government ID that matches the profile name and photo of the Facebook or Instagram account they're applying for.
Subscriptions will include proactive monitoring for account impersonation.
Meta Verified is launching in Australia and New Zealand this week, where pricing converts to AUD 19.99 on the web, AUD 24.99 on iOS and Android, NZD 23.99 on the web, and NZD 29.99 on iOS and Android. Meta says that the subscription service will expand to other countries "soon".
Image credit: MMollaretti / depositphotos