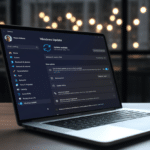 Microsoft has begun rolling out its Windows 11 2023 update (version 23H2), which makes Copilot AI available to more users, and introduces some new enhancements. This is the follow up to the AI preview release which came out last month.
Windows 11 2023 Update (23H2) is a "scoped, cumulative release" and among the changes are that "Chat" is now "Microsoft Teams (free)" and it comes pinned by default to the taskbar. There are also some changes made to the way you manage applications.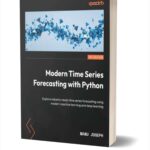 We live in a serendipitous era where the explosion in the quantum of data collected and a renewed interest in data-driven techniques such as machine learning (ML), has changed the landscape of analytics, and with it, time series forecasting.
This book, filled with industryed tips and tricks, takes you beyond commonly used classical statistical methods such as ARIMA and introduces to you the latest techniques from the world of ML. This is a comprehensive guide to analyzing, visualizing, and creating state-of-the-art forecasting systems, complete with common topics such as ML and deep learning (DL) as well as rarely touched-upon topics such as global forecasting models, cross-validation strategies, and forecast metrics.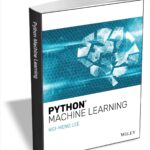 With computing power increasing exponentially and costs decreasing at the same time, there is no better time to learn machine learning using Python. Machine learning tasks that once required enormous processing power are now possible on desktop machines. However, machine learning is not for the faint of heart -- it requires a good foundation in statistics, as well as programming knowledge.
Python Machine Learning will help coders of all levels master one of the most in-demand programming skillsets in use today.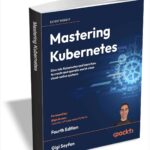 The fourth edition of the bestseller Mastering Kubernetes includes the most recent tools and code to enable you to learn the latest features of Kubernetes 1.25.
This book contains a thorough exploration of complex concepts and best practices to help you master the skills of designing and deploying large-scale distributed systems on Kubernetes clusters. You'll learn how to run complex stateless and stateful microservices on Kubernetes, including advanced features such as horizontal pod autoscaling, rolling updates, resource quotas, and persistent storage backends.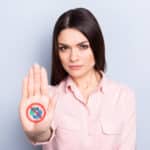 You can't have failed to have noticed that Microsoft has gone all-in on artificial intelligence lately. The company has created Copilot, an AI assistant, and added it to a number of its products, including Bing, Edge, and Windows 11.
While it's a worthy addition that's only going to get more useful over time, not everyone wants AI invading their software. We've already shown you how to remove Copilot from Windows 11, but how about removing it from Microsoft Edge?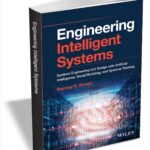 As artificial intelligence (AI) and machine learning technology continue to develop and find new applications, advances in this field have generally been focused on the development of isolated software data analysis systems or of control systems for robots and other devices. By applying model-based systems engineering to AI, however, engineers can design complex systems that rely on AI-based components, resulting in larger, more complex intelligent systems that successfully integrate humans and AI.
Engineering Intelligent Systems: Systems Engineering and Design with Artificial Intelligence, Visual Modeling, and Systems Thinking relies on Dr. Barclay R. Brown's 25 years of experience in software and systems engineering to propose an integrated perspective to the challenges and opportunities in the use of artificial intelligence to create better technological and business systems.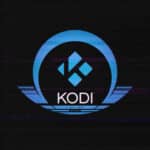 Kodi 21 -- codenamed 'Omega' -- is the next version of the hugely popular home theater software.
The Kodi Foundation rolled out a major update last week, but didn't officially announce it until today, along with the long list of changes to be found in this first beta release.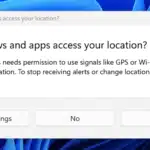 Windows 11 Insiders in the Dev Channel today get a new build with multi-monitor support for Copilot AI. For those testers who prefer to live on the bleeding edge, there's also a new Canary Channel build with numerous new features.
Additions in Windows 11 Canary Build 25977 include improved support for hearing aids equipped with Bluetooth Low Energy (LE)  Audio, new controls to manage which apps have access to the list of local Wi-Fi networks, and additional access control options for clients in SMB over QUIC.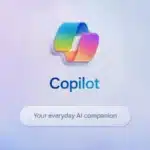 Development continues apace on Windows 11, and today Windows Insiders in the Dev Channel get a new flight which introduces improvements to Copilot, Microsoft's AI component.
With Build 23570, Copilot can now be used across multiple monitors and Microsoft has made this addition very easy to configure and use.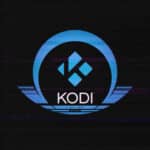 Kodi 21 -- codenamed 'Omega' -- is the next version of the hugely popular home theater software. The Kodi Foundation has been alpha testing its program over the past few months, giving users who don't mind living dangerously the chance to try out new features, fixes, and cleanups.
Today, a brand new build arrives, which will be more appealing to those users seeking greater stability from the software.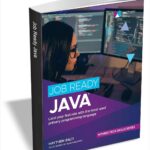 Prepare yourself to take on new and exciting Java programming challenges with this one-stop resource.
Job Ready Java delivers a comprehensive and foundational approach to Java that is immediately applicable to real-world environments. Based on the highly regarded and effective Software Guild Java Bootcamp: Object Oriented Programming course, this book teaches you the basic and advanced Java concepts you will need at any entry-level Java position.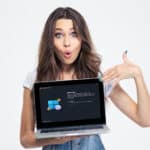 Although Microsoft is actively updating Windows 11, fixing problems and adding new features to its latest operating system -- most notably with the introduction of AI in the form of Copilot -- there are still lots of problems evident in the OS.
These issues and design inconsistencies ruin Windows 11 for many users, but thankfully Rectify11 is here to solve those, and the software has just been updated to version 3.0.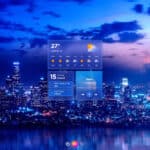 Microsoft is working hard at improving Windows 11, fixing problems and adding new features like AI, but the new OS is still lagging some considerable distance behind Windows 10 in terms of market share.
Windows 12 is already reportedly being worked on and, if the rumors -- and statements from Intel -- are to be believed, we might not have that long to wait for it to arrive. But if you want inspiration for what it could look like, feast your eyes on MiracleOS.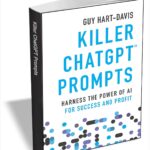 By now, you've heard of ChatGPT and its incredible potential. You may even have tried to use it a few times just to see it in action for yourself. But have you ever wondered what ChatGPT is truly capable of?
Killer ChatGPT Prompts: Harness the Power of AI for Success and Profit will show you the true power of Large Language Models (LLMs) like ChatGPT.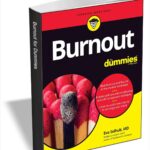 Chronic, unmanaged stress -- at work, at home, or in other areas of life -- can lead to burnout. Burnout For Dummies shows you the way toward understanding and overcoming this all-to-common condition of modern life.
Many of us find ourselves living in a state of constant resignation, which sucks the joy out of life and can be detrimental to our physical health. The tips and exercises in this book can help you minimize stress, become more resilient and create a happier, healthier, and more satisfying life.
Wayne's Bio
Wayne Williams is BetaNews' managing editor. He has been writing about computers, technology, and the web for over 20 years now. He's written for most of the UK's PC magazines, and launched, edited and published a fair few of them in his time also. If you like what you read, you can Buy Me a Coffee!