We wish Firefox a happy 8th birthday!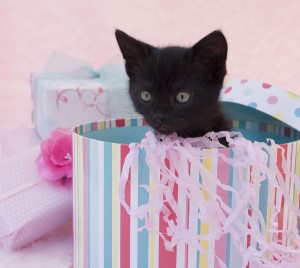 The kids grow up so fast, don't they?
It seems like only yesterday I began using Firefox, but Mozilla has reminded us that today is the eighth birthday of its Firefox browser. Those eight years, while seeming to have flown by, have had their smooth parts as well as their bumpy. The story of the "little browser that could" all began on November 9th 2004.

"The Mozilla Foundation, a non-profit organization dedicated to preserving choice and promoting innovation on the Internet, today announced the worldwide availability of the Mozilla Firefox 1.0 web browser." wrote Mozilla on this day in 2004.
BetaNews readers, of course, had their own opinions about the Firefox 1.0 release. Here's our favorite:
"An unconvincing effort at best, and its own developers admit its replete with bugs. Yet it still garbles many pages and that folks, is just unacceptable. I'm sticking with NetCaptor."
Early on, Firefox was popular among the tech crowd exploring alternatives to market leader Internet Explorer, and I was one of the ones who bought into it. It eventually began to gain usage share as it filtered out to a wider audience. In recent times, however, Mozilla has seen a slight drop off in its appeal, but it is still one of the strongest competitors in the browser market.
Firefox is credited with many of the innovations we now see available in most browsers today, such as Tabs and Add-ons, both of which came right away in version 1.0. Some time later, the browser became more customizable, introducing what Mozilla referred to as "Personas", which is a fancy name for adding images to the menu bar area. That was just one more thing I loved about this piece of software.
More recently, possibly feeling threatened by the growth of Google's Chrome browser, Mozilla moved Firefox to a "rapid release" schedule to provide more upgrades, fixes, and security enhancements while still offering vetted stable releases.
Today we stand at Firefox version 16.0.2, and users can grab newer versions from the beta and aurora channels. If you are feeling particularly daring, you can even try a nightly build, but be warned that those can be unstable. In addition to the different forms of Firefox, Mozilla is even working on a mobile operating environment to compete with Android, iOS, and Windows Phone. It remains to be seen how well that will be received.
In any event, Happy Birthday Firefox! I still love you after all of these years.
Photo: Sarah Newton/Shutterstock