Apple now lets you rent or buy The Interview from iTunes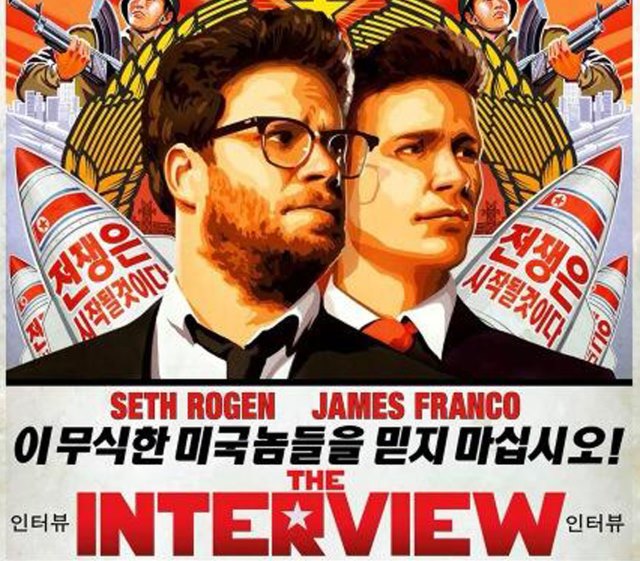 There are few films that have caused as much controversy -- justified or not -- in recent times as The Interview. The Seth Rogen and James Franco movie upset North Korea, was shunned by major cinemas, and earned itself poor reviews when it was screened online and in independent cinemas. Now Apple has announced that the movie can be bought or rented from iTunes.
Apple spokesman Tom Neumayr said simply, "We're pleased to offer The Interview for rental or purchase on the iTunes Store." Anyone who wants to see the movie and doesn't fancy opting for one of the numerous versions available through BitTorrent or other sources, can rent it for $5.99 or buy it for $14.99 -- in the US and Canada, at least.
The Interview was originally destined for a cinema release on Christmas Day, but a series of threats against anywhere screening it led to the opening being put on hold. With estimated costs of $44m, Sony was keen to find a means of distributing and monetizing the movie. Screenings in more than 300 indie theaters brought in over $1 million on the opening day, and the movie was also made available on Xbox Video and Google Play and YouTube.
Apple actually agreed to distribute The Interview at around the same time as Google and Microsoft. The reasons for the delay are not yet clear, but four days on Apple is now ready to make the movie available to renters and buyers. Hit iTunes if the movie is on your must-watch list.
While Sony will be pleased to have the chance to draw in a little money from the movie, the news is not all good for the company. As well as suffering a serious PlayStation Network outage following a DDoS attack, there is also a report from TorrentFreak that suggests the company could be sued for using unlicensed music in The Interview.
Photo credit: Sony