Apple Watch Series 3 does not support roaming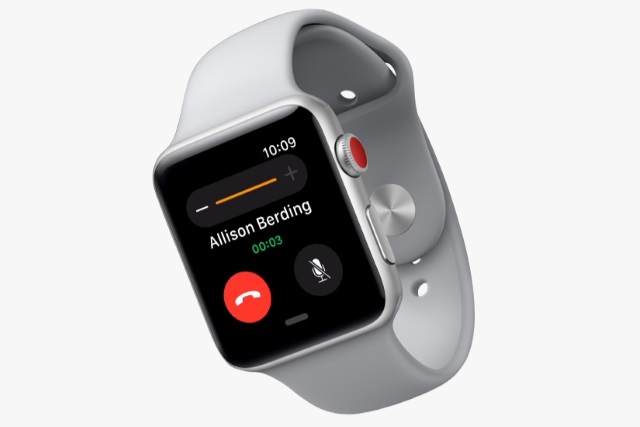 When the Apple Watch Series 3 was revealed last week, there was much excitement about the fact that -- at long last -- it would be possible to make calls without the need to have an iPhone nearby. Built-in cellular connectivity is something Apple Watch users have been begging for, and the Series 3 model delivers LTE goodness.
But all is not quite as rosy as it might first seem. Yes, it's possible to use your new Apple Watch to make phone calls, but it's not going to be of any use to you if you go abroad. The smartwatch does not support roaming. On top of this, the device will only provide full functionality in the country of purchase -- so if you were thinking of buying a cheap Apple Watch abroad, you might want to think again.
See also:
If you're the sort of person who does not leave the country, this will not bother you in the slightest, but for anyone who travels abroad for business or pleasure it presents something of an issue. While this is something that affects people around the world, it hits hardest in Europe where the cost of roaming has been wiped out. While it is possible to head to another European country and make use of your bundled minutes, texts and data at no extra charge, you simply won't be able to do this with your Apple Watch.
In a statement given to MacRumors, an Apple spokesperson said:
If you purchased one (an Apple Watch S3 GPS + Cellular) through the US Apple Online Store, it'll only work for the 4 US carriers. It wouldn't work internationally unfortunately. I'm not entirely sure what type of error it would show if you took a US Watch to Germany, but it wouldn't be compatible with Telekom.

This does not mean, however, that your Apple Watch Series 3 becomes completely useless if you take it abroad. You can, of course, still use all of the non-cellular features as normal, and if you do want to use your smartwatch to make and receive calls, you just need to do it the "old-fashioned" way -- by connection through your iPhone.
Over on Reddit, people are more than a little disgruntled at the discovery. How do you feel about it?