Plugable USB-C Stand Dock can turn an Apple iPad, Windows tablet, or Android device into a legitimate desktop PC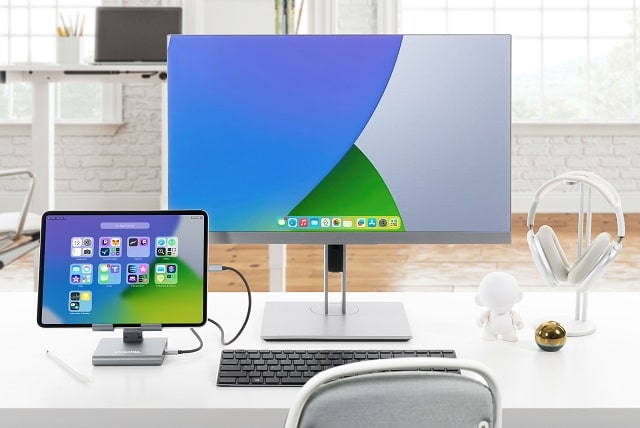 Apple's iPad is a tablet, obviously, but when you add a keyboard case, it magically becomes a laptop too. But did you know M1 or M2-powered iPad tablets (running iPadOS 16.1 and higher) can also serve as a desktop PC with full-screen monitor support? It's true! By plugging in a USB-C dock, you can connect a keyboard, mouse, monitor, external storage, and more.
Today, Plugable launches a new USB-C Stand Dock (model number UDS-7IN1). While this product is primarily designed for M1/M2 iPad devices (such as iPad Pro and iPad Air 5), it can work with USB-C Android devices and Windows tablets (such as Surface Pro) as well. While this dock should technically work with laptops and desktops, the "stand" aspect (which props up the phone or tablet like a monitor), would be wasted.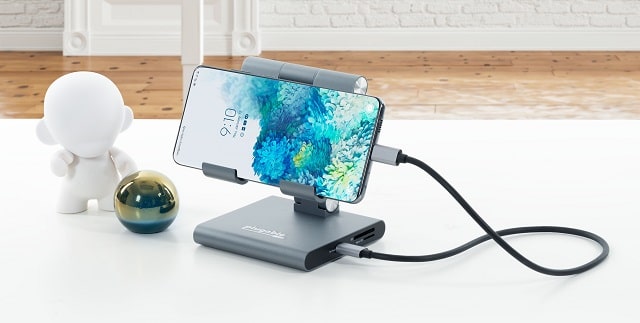 The UDS-7IN1 plugs into the device and provides HDMI video output (up to 4K30), dual USB-A (up to 5Gbps), 3.5mm audio, an SD card reader, and a microSD card reader. It even offers USB-C power delivery (up to 100W) so you can charge the device while the hub is in use.
ALSO READ: Satechi launches Pro Hub Slim for M2 Apple MacBook laptops
"Constructed from aluminum, the stand is incredibly durable but light enough to carry with you. Despite its compact size, the stand still has enough heft to hoist your 12.9-inch iPad Pro and enough tension to stay put when tapping the screen. Two points of articulation provide highly adjustable viewing angles, and if you do decide to take it with you, the USB-C Stand Dock folds flat enough to fit in your bag," says Plugable.
ALSO READ: Logitech launches affordable Brio 300 USB-C webcam with privacy shutter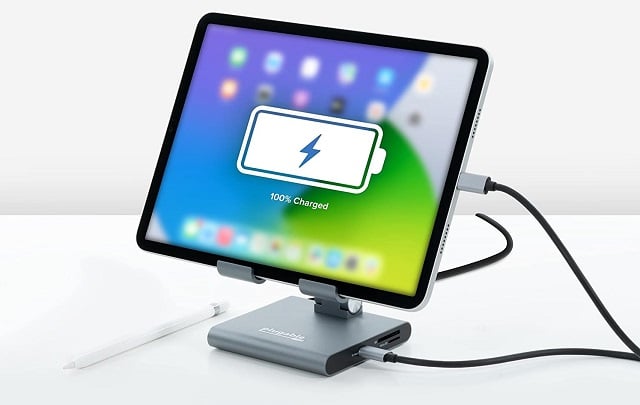 The company further says, "The USB-C Stand Dock works with most USB-C phones and tablets that support DisplayPort (Alt-Mode). For example, tablets running Windows 10+, like the Microsoft Surface Pro 9. It also pairs perfectly with the iPad Pro (3rd gen or newer) and iPad Air 5+ running iPadOS 16 or newer—iPadOS16.1 or newer is required if you plan on using Stage Manager to extend your laptop screen to the iPad. As multitasking modes are becoming more standard on phones the dock can also support popular technologies such as Samsung DeX."
The Plugable USB-C Stand Dock can be purchased from Amazon immediately here. It is priced at $69, but there is currently a $20 coupon. Plugable says the coupon will only be active for a limited time, however, so be sure to act quickly.
Please note: Some of the above links may be affiliate links, meaning we, or our writers, may receive payment if you purchase one of these items (or other items) after clicking on them.