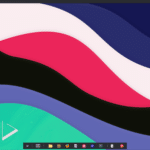 The Linux community is sure to be abuzz with excitement today as Nitrux 3.2.0 "af" makes its debut. The heart of Nitrux 3.2.0 is its Linux 6.6.2-1 (Liquorix) base, offering a stable yet cutting-edge platform. While upgrading from version 3.1.0 is streamlined, new users are encouraged to start fresh with the latest installation media for optimal performance.
Significant updates have been made across the board. The web browsing experience is elevated with Firefox updating to version 120.0. KDE Gear, enhancing the KDE desktop environment, now sits at version 23.08.3. A major overhaul in the Calamares installer introduces a strict password quality check to enhance security, requiring a mix of uppercase, lowercase, numbers, and symbols in passwords.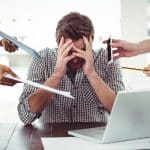 Over half of today's office workers are ignoring important cybersecurity alerts and warnings due to information overload from digital communication.
New research from CybSafe, based on a survey of 1,000 office workers, shows 54 percent have ignore warnings, while 47 per cent admitted to feeling the information overload is having an impact on their ability to identify threats such as suspicious emails.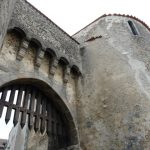 Corporate information security has traditionally used the 'castle' approach, using a strong boundary to keep everything secure.
But as we've moved to hybrid working and more sharing of information the castle is too restrictive and we've moved towards a 'city' model, allowing open routes to trade with assets widely distributed.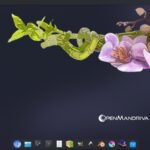 Christmas is still a month away, but Santa Claus has come a bit early to the Linux community. You see, the eagerly anticipated OpenMandriva Lx 5.0 can be downloaded here! This version marks a significant milestone for the independent, community-driven distribution, offering users a very refined experience. Notably, it is expected to be the final major iteration to feature the Plasma 5 desktop.
The new version uses the stable and efficient kernel 6.6 LTS, offering an option for the adventurous to try kernel-desktop-6.6.2 - 6.7.0-rc2. It's a package-rich release, boasting Mesa 23.3.0-rc4, Qt 5.15.11 with KDE patches and the newer 6.6.0, KDE Frameworks 5.112, KDE Gear 23.08.3, and Plasma 5.27.9.1. Productivity users will appreciate the inclusion of LibreOffice 7.6.3, among other current open-source software offerings.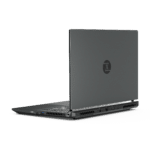 TUXEDO Computers is sure to excite many with its latest offering -- the Sirius 16. Named after the brightest star in the night sky, Sirius, this gaming laptop is powered by the efficient AMD Ryzen 7 7840HS processor and the potent AMD Radeon RX 7600M XT GPU. Notably, the Sirius 16 is TUXEDO's first all-AMD (both CPU and GPU) Linux gaming notebook.
As with all TUXEDO notebooks, the Sirius 16 comes with comprehensive Linux support. This includes pre-installed drivers, in-house developed software packages, cloud services, and TUXEDO OS (with options for other Ubuntu variants). Windows 11 is an available option too.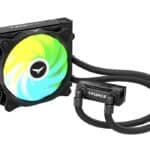 If you are the type of person that likes maximizing the potential of their solid state drives, then I have some very exciting news. You see, TEAMGROUP has announced the T-FORCE SIREN GD120S AIO Cooler, an all-in-one liquid cooling solution specifically designed for PCIe 2280 SSDs. Tests have shown that the SIREN GD120 can maintain PCIe 5.0 SSDs at temperatures below 54°C even under heavy loads!
The T-FORCE SIREN GD120S AIO SSD Cooler features aluminum alloy dual-tube water blocks with double-layered thermal pads, ensuring a tight connection between the SSD controller chip and IC to the cooler's copper base. The cooler's pump incorporates a ceramic shaft design and operates with three silent motors, delivering quiet, efficient, and reliable liquid cooling. Additionally, the product includes a 120mm radiator with 13 high-density aluminum fins, significantly enhancing its ability to dissipate heat from M.2 PCIe 5.0 SSDs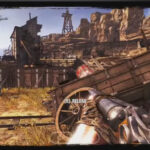 It's easy enough to get Android games running on your PC. You can use third-party emulators like Bluestacks or NoxPlayer, or you can make use of the built-in Windows Subsystem for Android on Windows 11.
If you want to do the reverse and play Windows games on your Android device, that's a little harder, but it can be done. For this you'll need Winlator. We've covered this Android app before, but it's just been updated to improve compatibility and performance, and fix a number of problems.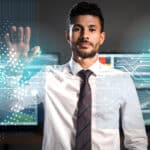 Like every year, Black Friday marks the start of the end-of-year shopping season, and with it a significant increase in online sales. Although it's very much an American event, Black Friday in the UK has grown in popularity in recent years. In 2022, UK consumers spent a record £9.42 billion over the Black Friday weekend. Of this, 61 percent was spent online.
For e-retailers in the UK, the cyber weekend represents a significant increase in activity and traffic, leading to an accumulation of data generated and collected by e-commerce sites, requiring large storage capacities with a high environmental impact.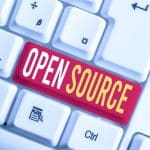 Open Source contributed 27 percent of the UK tech sector's Gross Value Added (GVA) in 2022, according to a new report from OpenUK, the non-profit organization representing the UK's open technology sector.
The report finds that there are 3.2 million GitHub accounts in the UK and 8,200 UK contributors to open source projects in the past year. There have also been1,700 new contributors to open source projects in the last 12 months, representing 20.7 percent growth.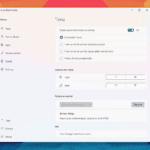 Five-hundred-and-seventy in a series. Welcome to this week's overview of the best apps, games and extensions released for Windows 10 and 11 on the Microsoft Store and elsewhere in the past seven days.
After what felt like ages, Microsoft's Media Creation Toolkit for Windows 11 is finally offering version 23H2 to users. Microsoft began the rollout of the feature update three weeks ago, but only via Windows Update and as direct downloads.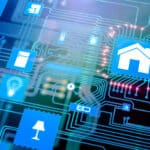 Building management systems (BMS) are responsible for controlling and monitoring various building services such as HVAC, energy, elevators, escalators, surveillance and access control.
They're crucial for service delivery across industries, including critical infrastructure such as energy, utilities, and healthcare. But they're also a significant of an organization's cyber risk due to their integration with IT networks and the internet.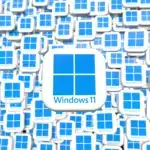 Microsoft has acknowledged an issue with Windows 11 23H2 which causes the Narrator accessibility tool to fail.
The company warns that people using either physical media or ISO images to install Windows 11 2023 Update may find that Microsoft Narrator does not start. There is currently no fix for the problem.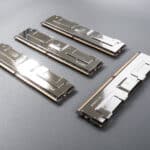 v-color Technology has announced its newest DDR5 R-DIMMs, designed to be compatible with AMD TRX50 motherboards. These new memory products are aimed at users of AMD Ryzen Threadripper 7000 series processors, offering enhanced memory performance.
These DDR5 memory modules from v-color are available in various capacities, from 64GB (16GBx4) to 128GB (32GBx4), with the highest available speed reaching 7200MHz. This range is tailored to meet the demands of various high-performance computing applications.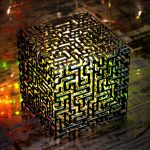 Today, encryption is a cornerstone of our cybersecurity practices. It protects everything from cell phones and SMS messages to financial transactions and intellectual property.
However, a new challenge in the complex landscape of encryption has recently emerged, thanks to the advancement of quantum computing. What challenges lay ahead? Here is the breakdown: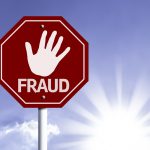 Global expansion is the way forward for businesses looking to upscale in 2023 and beyond. The past few years have laid the foundation for international expansion, and now more and more merchants are embracing the opportunities.
But as they're venturing into new markets, certain challenges appear along the way. One of them is cross-border payment. While businesses might be familiar with the fraud situation in their home market, new territories present new fraud obstacles. Here is why fraud familiarization is key to success and what are the fraud profiles of some of the major markets.