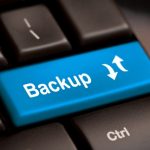 Enterprises and their data are vulnerable, perhaps more so than ever right now, with COVID related phishing scams booming.
Backup specialist Clumio is adding Microsoft 365 to its secure backup as a service offering, providing organizations running Microsoft 365 with a globally consolidated data protection service.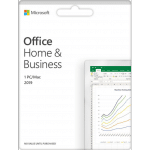 Today is the day that Office 365 is rebadged Microsoft 365, complete with several new features as Microsoft moves to give its favored subscription model a wider appeal.
Existing Office 365 subscribers need do nothing -- as of today, your plan seamlessly switches to the equivalent Microsoft 365 plan. But the rebadged service also launches with several new features designed to tempt more subscribers. But if you remain unconvinced by the subscription model, we've got two great deals for Office 2019 and Windows 10, offering licenses that won't expire.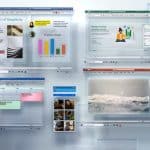 Microsoft has done a spot of rebranding today, replacing Office 365 with Microsoft 365, and introducing personal and family subscriptions.
This builds on the foundation of Office 365, but improves on it and adds some useful consumer focused apps and features.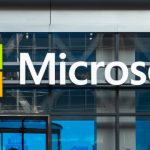 As the workplace evolves to become more diverse and teams are more widely distributed, businesses are looking to technology to empower their staff.
Microsoft CEO Satya Nadella used his speech today at Inspire to announce the launch of Microsoft 365 which incorporates Office 365, Windows 10 and Enterprise Mobility + Security, to deliver a complete, intelligent and secure solution for employees.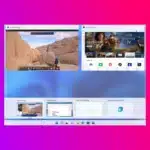 Microsoft has announced the availability of the public preview of Windows 365 Switch. The utility makes it easy for Windows 11 users to jump between a Windows 365 Cloud PC and the local desktop.
The company highlights the benefits of the feature to BYOD scenarios, pointing to a seamless experience from within Windows 11 via the Task view feature. Using Windows 365 Switch, switching between a Cloud PC and a local desktop can be achieved with keyboard commands, as well as a mouse-click or a swipe gesture.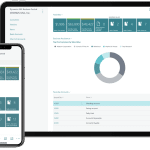 Microsoft Dynamics 365 Business Central holds the key to unlocking efficiency and productivity in the workplace. With improved processes at the forefront of business objectives, Dynamics 365 Business Central is the necessary solution for automating and streamlining operations.
Digitization has taken hold of our day-to-day lives and businesses. The technologies we now have access to allow us to flourish like never before -- when understood and used properly. While this may be overwhelming at times, it should be looked at in a positive light.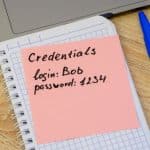 Microsoft's Windows 365 Cloud PC may only be a few weeks old, but a security flaw has already been found that can be exploited to extract Microsoft Azure credentials.
The credential extraction is made possible by the open-source tool Mimikatz, created by security researcher Benjamin Delpy (one of the names associated with exposing the PrintNightmare vulnerabilities). Admin privileges are required to execute the exploit it is concerning nonetheless.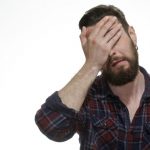 Microsoft introduced its subscription-based Windows 365 last month, and earlier in the week announced general availability for the service that makes it possible to run full versions of Windows 10 and Windows 11 in the cloud.
If your business was planning on joining the Cloud PC revolution but hasn't already done so, you might have a bit of a wait on your hands before you can take the service for a spin -- struggling to keep up with demand, Microsoft has paused its free trials.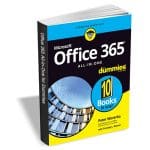 Microsoft Office 365 offers the same productivity power as past versions of Microsoft Office along with tools designed to boost collaboration in the workplace and instant access to the latest Office updates without buying a whole new software package. It's an ideal solution for both the office and home use.
The author of the bestselling Microsoft Office All-in-One For Dummies shares his advice on how to navigate the nuts and bolts of getting things done with Office 365. Look inside for step-by-step instructions on Excel, Outlook, Word, PowerPoint, Access, and OneNote, along with a dive into the cloud services that come with Office 365.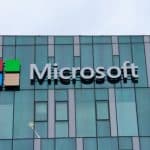 Gmail and numerous other web-based email services have long supported the option of creating disposable email addresses using a +xxx suffix. Now Microsoft is catching up with the competition and is planning to bring this option to Office 365.
The company refers to the upcoming feature as Plus Addressing, and it's due to arrive at some point in the third quarter of this year.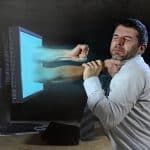 When you work in an office, there are many annoying things you must put up with, such as coworkers microwaving stinky fish for lunch, or dealing with people that never refill the paper tray in the printer.
There is probably nothing more annoying, however, than reply-all email storms. This is where one coworker accidentally selects "reply all" rather than "reply" and ends up sending an email to a huge list of people. Then, other people in the organization do the same thing, creating a massive email chain that clogs up everyone's inboxes. Thankfully, Microsoft is finally trying to end this nightmare in Office 365 (aka Microsoft 365) with the all-new "Reply All Storm Protection" feature.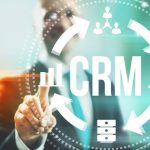 When it comes to marketing, working from poor quality data can prove costly. Many Microsoft Dynamics 365 customers use the InsideView Insights app for sales and marketing intelligence, and now InsideView is launching a new app to help clean and enrich CRM data.
InsideView Data Integrity is designed to deliver accurate data and maintain data hygiene. In addition rich visualizations allow companies to quickly pinpoint problems in their data and improve their data health.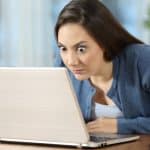 Is Bing a bad search engine? Actually, no. Believe it or not, Microsoft's search offering is actually quite good. There's just one big problem -- it isn't Google. It is unfortunate for Bing, but there's no reason for anyone to choose the second best search engine. Bottom line, Google is great, Bing is good, and no one wants to use the latter. It is the same with the Chromium-based Edge -- it's not bad, but people want real Google Chrome rather than a bastardization.
And that's why people were upset when Microsoft announced an asinine plan to force Bing on Office 365 ProPlus users through a browser extension. Not only would this anger and annoy end users, but it would lead to huge headaches for IT departments as employees start complaining about Bing showing up over Google. The thing is, even if Bing was better than Google (which it definitely isn't), nobody likes to have things forced upon them. Google, for instance, became dominant organically because people liked its results. If Microsoft thinks it can gain Bing users by forcing it on people, then the company just hasn't been paying attention.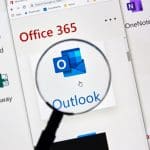 Anyone using Office 365's webmail component to send emails is unwittingly sharing their IP address with the people they communicate with.
The web-based Outlook 365 inserts the sender's IP address into the header of an email, which makes it stand apart from other webmail services such as Gmail -- and even Microsoft's own Outlook.com. While the injected IP address serves something of a purpose, it's also a privacy and security risk that many users may not be aware of.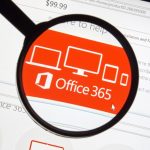 The German state of Hesse has banned schools from using Microsoft Office 365 because it fears the software opens up student and teachers' private information to the risk of "potential access by US authorities".
The Hesse Commissioner for Data Protection and Freedom of Information (HBDI) believes that Office 365 is in contravention of GDPR legislation, and also expressed concerns about the collection of telemetry data by Windows 10.