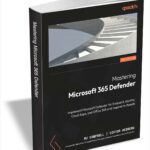 Microsoft 365 Defender is an XDR platform that provides security across multi-platform endpoints, hybrid identities, emails, collaboration tools, and cloud apps. Mastering Microsoft 365 Defender will teach you how to get started and use Microsoft's suite effectively.
You'll start with a quick overview of cybersecurity risks that modern organizations face, such as ransomware and APT attacks, how Microsoft is making massive investments in security today, and gain an understanding of how to deploy Microsoft Defender for Endpoint by diving deep into configurations and their architecture.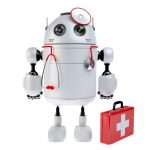 In a contemporary twist of healthcare meeting technological innovation, Mayo Clinic, a global pacesetter in medical care, has initiated the deployment of Microsoft 365 Copilot, setting a new hallmark in enterprise productivity.
Microsoft 365 Copilot is a generative AI service, which marries the prowess of large language models (LLMs) with organizational data harvested from Microsoft 365. At its core, this service is engineered to morph mundane tasks into streamlined processes, thus freeing up critical personnel to focus on pivotal ventures.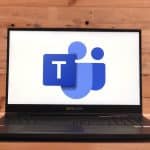 Microsoft has announced that it will unbundle Teams from Microsoft 365 and Office 365 in the EEA and Switzerland starting in October -- and this will mean a price reduction.
The move comes after the European Commission expressed concerns about the bundling of the software. Microsoft describes the decision as being part of "proactive changes", and the company will no doubt be hoping that it is enough to stop further probing and legislation. For now, the unbundling is limited to Europe.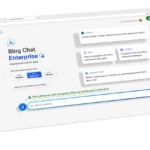 As Microsoft, like just about every other technology company, continues to embrace artificial intelligence, there is a lot of interest in the slew of AI-powered tools that are emerging. One of the most intrigue-inspiring tools is Microsoft Copilot.
We've already seen signs of this generative AI utility in the preview builds of Windows 11, and while there is a great deal of anticipation from home users, Microsoft is setting its sights on businesses and the enterprise. At its Inspire 2023 event, the company has revealed more about its plans, including details of pricing.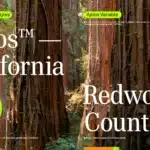 Calibri, Microsoft's main font for the last 15 years, is stepping aside. Our tech has changed, and so have our tastes in fonts, apparently. So, Microsoft went looking for a new default font.
The Windows-maker picked five new fonts: Bierstadt, Grandview, Seaford, Skeena, and Tenorite, and hoped one would be the next go-to font for Microsoft 365. Users got to try these out, and the most liked one was Bierstadt, which is now called Aptos.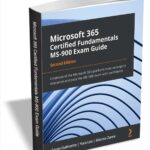 Microsoft 365 Certified Fundamentals certification demonstrates your foundational knowledge of adopting cloud services, specifically the software as a service (SaaS) model.
Exam MS-900 tests your understanding of Microsoft 365 services, components, their implementation, security, licensing, and general cloud concepts. This updated second edition covers all the recent and important changes in the examination in detail to help you achieve certification.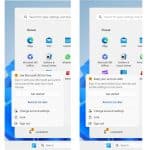 In the latest Windows 11 Dev build, there is a new Gallery in File Explorer for browsing your photos. This is something that is likely to prove popular, but the same build also include some rather more controversial changes.
In Windows 11 build 23435, Microsoft is tinkering further with the Start menu bringing ads to the heart of the operating system. The company likes to refer to this advertising as "badging", but the latest attempt to promote Windows 365 and Microsoft accounts is more likely to be seen as badgering.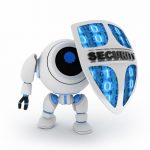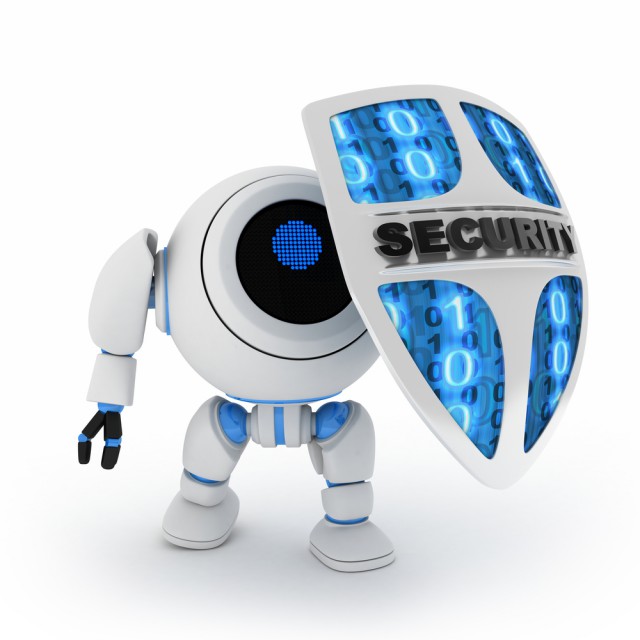 Since its inception, Microsoft Defender Antivirus (FKA Windows Defender) was considered somewhat of a joke by power users. They would assert that it provided you with the protection of an umbrella in a hurricane. While its deficiencies were often exaggerated, indeed, it didn't give you the same depth and scope as high-quality third-party solutions.
When Bitdefender retired its free antivirus solution in 2021 (only to release a new free antivirus in 2022), many turned back to Microsoft Defender. After all, Microsoft should ultimately know the best ways to secure its software. It's surprising it took so long for the company to expand the coverage of its Microsoft Defender line, especially, with the largest share of its revenue being made from intelligent cloud computing.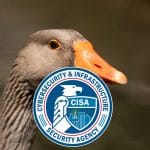 The CISA has launched a new security tool designed to help protect various Microsoft cloud services. The open source Untitled Goose Tool is available for both Windows and macOS.
The utility was developed by the US Cybersecurity & Infrastructure Security Agency in conjunction with Sandia National Laboratories. The aim of the tool is to help to detect and respond to malicious activity in Microsoft Azure, Azure Active Directory (AAD) and Microsoft 365 (M365) environments.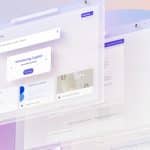 Microsoft today took the wraps off Microsoft 365 Copilot, a new tool that combines the power of large language models (LLMs) with business data and Microsoft 365 apps.
Currently in testing with select commercial customers, Microsoft says that Copilot isn't just a better way of doing the same things, it's "an entirely new way of working".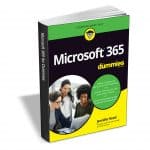 Amp up your collaboration skills and rock the modern workplace by harnessing the power of Microsoft 365 with this one-stop guide to the world's leading productivity platform.
The Microsoft 365 productivity solution for the workplace is a cloud-based service with many features for effective and secure collaboration virtually or in person. Whether you start your day with meetings in Teams, respond to Outlook emails, create documents with Office apps, or even automate your work with artificial intelligence, Microsoft 365 has you covered. But first, you must unlock the potential of this powerful solution to showcase your ability to keep up with the modern workplace and make an impact in your organization. To do that, you need Microsoft 365 For Dummies!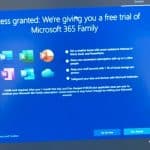 Apparently not content with irritating Windows 10 users with a rather deceptive invitation to upgrade to Windows 11, Microsoft is also causing annoyance by displaying an unskippable full-screen ad that essentially forces users to install Microsoft 365 Family.
Affected users report that the nag screen is blocking access to the desktop until they agree to start a free trial of Microsoft 365 Family (which most people are still referring to as Office 365). As part of agreeing to the trial, users are asked to provide payment details, and although no charges are made until the end of the trial period, the danger is that some people will forget to cancel and will end up paying.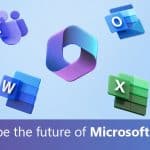 Microsoft has killed off the Office Insider program, used to gain feedback from testers about new features and changes. The death is not one to be mourned, however -- it is followed by an immediate resurrection as the Microsoft 365 Insider program.
The rebranding is in line with Microsoft's announcement last year that Office 365 would become Microsoft 365. In addition to the change in name, the company says that it will be providing information and publishing blog posts about a wider range of products and services that fall under the Microsoft 365 banner.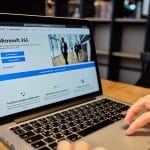 Software developers and tech companies are striving to expand their customer base by increasing accessibility to their products and services. The Microsoft 365 suite is leading the way in designing accessible interfaces and tools for diverse users in increasingly digital learning and work environments.
Learn more about how Microsoft 365 is innovating accessibility features in their assigned categories -- vision, hearing, neurodiversity, learning, mobility and mental health -- that revolutionize computer usage for a more accepting age.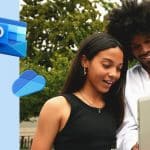 Microsoft has announced a new low-cost Microsoft 365 tier, giving access to a cloud storage boost and more. Priced at just $1.99 per month, Microsoft 365 Basic includes 100GB of cloud storage, removes advertising from the mobile and web versions of Outlook, and also includes access to the free web-based versions of various Office components.
Microsoft 365 Basic is replacing the current OneDrive Standalone 100GB plan, with existing users being automatically migrated later this month. Microsoft is quick to point out that while there is no change to plan costs, there are now more benefits for the same price -- including technical support for Windows 11.