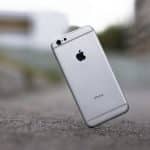 If you have an iPhone 6s or iPhone 6s Plus that won't start up, you are not alone. Apple has acknowledged a problem with a batch of handsets that means some iPhone purchased in the last year cannot be turned on.
Apple says that handsets bought between October 2018 to August 2019 are affected, and the problems stems from the failure of an unnamed component. The company has launched a free repair program for anyone experiencing the issue.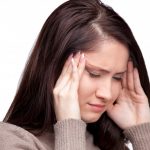 At its first ever event at the new Steve Jobs Theater in Cupertino, Apple took the wraps off its latest iterations of iPhone -- the iPhone 8, its larger sibling the iPhone 8 Plus, and the re-imagined iPhone X.
If you're in the market for a new flagship smartphone, then choosing between the iPhone 8/8 Plus and the iPhone X could be tricky, as many of the new features are available on both devices, but it becomes even harder when you consider there are even more iPhones to choose from in the official line-up.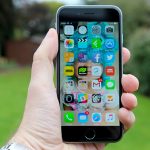 Apple may not sell as many smartphones as Samsung, but its iPhones consistently rank at the top of the sales charts, typically edging their Galaxy S rivals by a healthy margin. So, it should not come as a surprise that it is an iPhone that is the most popular smartphone in the world as well.
ScientiaMobile, which recently released a report that crowns the Galaxy S7 as the most popular Samsung-made smartphone in the world, today expands its scope and announces that the title for the most popular smartphone in the world belongs to the iPhone 6s.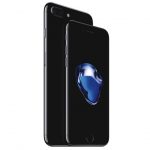 Apple traditionally enjoys very strong iPhone sales after it launches new smartphones. And this is certainly true of the three months ending November 2016, when the iPhone 7 and iPhone 7 Plus topped the sales charts in US and helped iOS close in on Android in Great Britain.
In US, it is actually an all-iPhone podium, with the iPhone 6s joining the newer models in the top three, according to a new Kantar Worldpanel ComTech report. Apple saw its share rise to 43.5 percent, while Google's Android dropped to 55.3 percent of the market.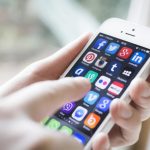 It is a couple of weeks since Apple announced a battery replacement program for iPhone 6s handsets suffering with random shutdown issue. At the time, the company gave nothing away about what the root cause of the problem was, but now it has opened up.
In a posting on its Chinese website, Apple confirms that the shutdown problems were indeed related to a battery problem. Specifically, the company explains that it was "a battery component that was exposed to controlled ambient air longer than it should have been".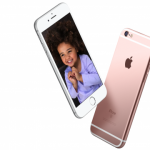 Apple has launched its second repair program in quick succession, this time focusing on iPhone 6s handsets that suffer unexpected shutdowns. The program will see batteries replaced in a number of affected phones.
The battery replacement program comes hot on the heels of a repair program for iPhone 6Plus handsets afflicted with 'touch disease'. Apple stresses that the battery problems are not a safety issue such as seen with the Samsung Galaxy Note7, and advises customers with problematic handsets how to get a repair.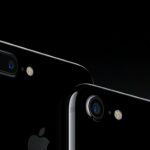 The new iPhone 7 and iPhone 7 Plus will be hugely expensive in Europe when they go on sale later this month. Apple has decided to increase the prices of its new flagships compared to the previous generation, with the bump likely triggered by the US dollar's gains against the Euro and British Pound.
To put things into perspective, it is interesting that the iPhone 7 Plus will also see a $20 price increase over the iPhone 6s Plus in the US, while the iPhone 7 will continue to be sold at the same price as its predecessor. The bigger device now starts at $769, as opposed to $749 for the iPhone 6s Plus, while the iPhone 7 kicks off at $649.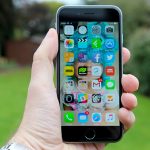 Samsung Galaxy S7 and Galaxy S7 edge's reign as the most popular smartphones in US in the three months ending May was short lived, as the iPhone 6s and iPhone 6s Plus climbed to the top of the sales chart in the second quarter of 2016. Perhaps it's not all doom and gloom for Apple's flagships.
The iPhone 6s and iPhone 6s Plus accounted for 15.1 percent of the smartphones sold in Q2, while Samsung's flagships only made up 14.1 percent of sales, according to a new report from Kantar Worldpanel ComTech. Previous figures were 14.6 percent and 16 percent, respectively.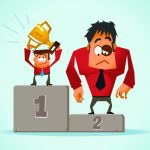 Samsung is enjoying a great deal of success in the US with its Galaxy S7 and Galaxy S7 edge, as its flagship line is wiping the floor with the iPhone 6s and iPhone 6s Plus in terms of sales.
The US has typically been a strong market for iPhone sales, but Apple has to settle for the second place on the podium with more than a quarter to go until its next generation of flagships hits store shelves.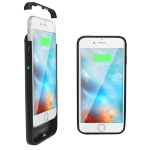 The last thing you want to see on your smartphone is a 'low battery warning' when you're nowhere in range of a charging point. If you've had the foresight to bring a battery pack with you, you can juice up your device on the go, but that does mean remembering to carry a charged pack with you at all times, which is far from convenient.
ThinCharge from ChargeTech is a thin, lightweight battery case for iPhone 6/6s that solves the problem of a low battery entirely. I have one on my iPhone 6s, and it's saved the day more times than I care to remember.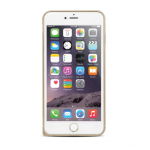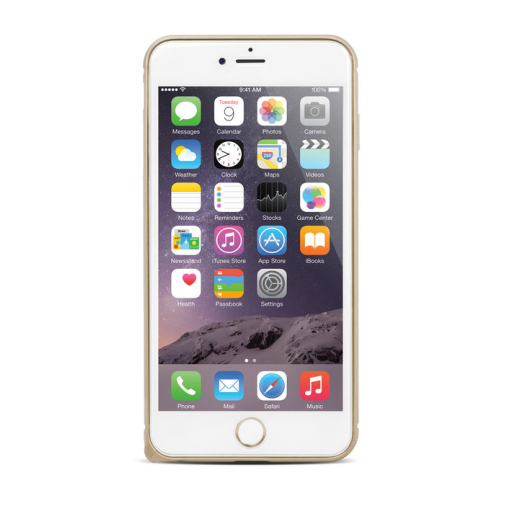 When I bought my first-ever iPhone last year -- the 6s Plus -- I was super excited. As a longtime Android user, buying the iconic Apple device was a big deal for me. Not only did I have to have the largest capacity of 128GB, but I demanded the color of my desire -- gold. It was absolutely perfect.
As soon as I received the phone, however, I stuffed it into a case. Unfortunately, this means I never get to see the gold color, nor do I get to enjoy the full beauty of Apple's design. Today, X-Doria announces a new case that not only protects the smartphone from damage, but it lets you largely experience the natural aesthetics of the iPhone as Apple intended.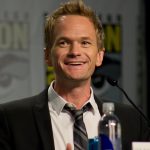 Neil Patrick Harris is one cool dude. From playing a boy-doctor on the TV show, Doogie Howser MD, to becoming one of the premier hosts for fancy award shows, the man is undeniably awesome. There are even some rumors that the handsome actor could replace Michael Strahan on Live! with Kelly Ripa, but I digress.
Today, NPH becomes the latest Apple advertisement star. In a video titled "Thank You Speech," the actor shows off the hands-free capabilities of the iPhone 6s.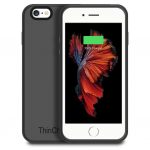 I love my iPhone 6s, but the battery life often isn't as good as I would like. On most days I can make it through to the late evening before the device requires charging, but occasionally it needs a bit of a boost before then. The Low Power mode built into iOS 9 comes in handy, but like most people I'd rather just have longer battery life.
While carrying around a power pack saves the day when I'm out and about and away from a charging point, it's a bit of pain having to lug it around. This is where ThinCharge comes in handy -- it's a battery pack built into a thin case.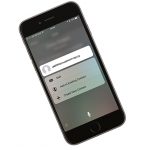 It might have taken the FBI quite some time to find a way to unlock a shooter's iPhone 5C, but it turns out to be trivially easy to access contacts and photos stored on the company's newest flagship, the iPhone 6s.
The trick makes use of Siri and Twitter, and as the owner of a 6s I've been able to test this method myself, and can confirm not only that it works, but it's very simple to implement.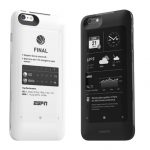 Update: Despite raising over $1 million in funding, iPhone E-ink case creator popSLATE closes down
At BetaNews we get bombarded with Indiegogo and Kickstarter campaigns on a daily basis, the vast majority of which we never cover. Occasionally though, we see something that really makes us sit up and pay attention. popSLATE 2 is such a project.