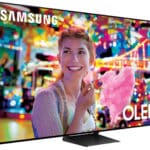 Samsung has announced the latest addition to its 2023 television lineup, and boy, is it ever impressive. Called "83S90C," it is an 83-inch OLED 4K TV. Mama Mia, that's a big TV! With this new model, Samsung continues to expand its range of OLED TVs, offering consumers a wide variety of screen sizes, including 55-, 65-, 77-, and now 83-inches.
The 83-inch class OLED S90C TV should offer quite the beautiful picture, boasting pure blacks, infinite contrast, and vibrant colors, all powered by the Samsung Neural Quantum Processor. This intelligent processor leverages 8.3 million self-illuminating pixels to deliver content with breathtaking detail, showcasing the deepest blacks and over a billion shades of lifelike color. The color palettes featured on the screen are validated by Pantone, the industry-leading color experts.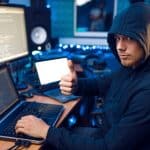 In the ever-evolving landscape of Linux distributions, one project continues to shine as a beacon of community-driven excellence: Mageia. With the recent release of Mageia 9 Beta 2, the Mageia team reaffirms their commitment to delivering a stable and user-friendly operating system that rivals even the most established players in the Linux world.
Since the unveiling of Beta 1 back in February 2023, the developers and contributors behind Mageia have been hard at work. Their dedication has resulted in a myriad of bug fixes, security patches, and enticing new updates. Now, with Beta 2 in our hands, we are afforded a glimpse into the future of Mageia 9 Stable -- a future that holds great promise for Linux enthusiasts worldwide.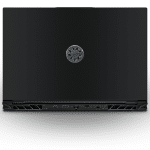 Ladies and gentlemen, tech enthusiasts, and Linux lovers, prepare to be blown away by the latest offering from the Kubuntu Focus Team. They've outdone themselves yet again, bringing forth the M2 GEN 5 laptop, a true game-changer in the world of portable computing. With its remarkable hardware upgrades and a price that won't break the bank, this Kubuntu notebook is set to leave Windows users green with envy.
Bid farewell to mediocre CPUs, folks. The M2 GEN 5 takes a giant leap forward with an awe-inspiring upgrade from the i7-12700H to the lightning-fast i9-13900HX, boasting an astonishing 24 cores and 32 threads. With up to a 56 percent increase in multi-core performance, this laptop is a force to be reckoned with, effortlessly handling the most demanding tasks.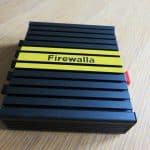 Two years ago when we reviewed the Firewalla Blue we remarked on how tiny it was relative to the level of protection it offers.
The recently launched Gold Plus version is a much bigger and more serious piece of kit aimed at small businesses and professional home users. It offers the same simple, plug-in protection as the Blue but can be used in a number of other ways too.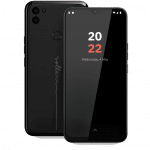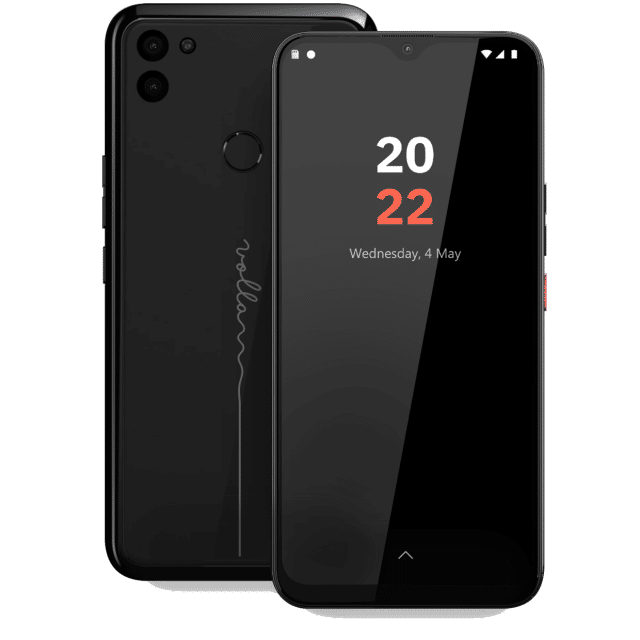 When buying a smartphone, you have two real choices. You can opt for an iPhone, which runs iOS, or one of the many Android handsets available from the likes of Google, Samsung, Huawei, OnePlus and Sony.
If you value your privacy, then you might want a phone that truly does too. Volla Phone 22, from German firm Hallo Welt Systeme UG, is a good-looking device that is focused on keeping you safe and secure. It runs a choice of operating systems -- Volla OS, Ubuntu Touch, and the recently added Sailfish OS -- that can be selected on start-up. Support for additional mobile operating systems is coming soon.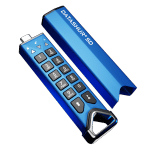 Although a lot of people and companies now choose to store their data in the cloud, where it can be accessed from anywhere, USB flash drives remain popular. But what happens if you lose a drive or it gets stolen? All of your personal data could be at risk.
You could secure your data using software, or better yet a hardware solution like the datAshur PRO, from iStorage which protects your files with military grade XTS-AES 256-bit encryption. The problem, of course, with a flash drive is it has a fixed -- and possibly limited -- capacity. Not so the datAshur SD, reviewed here, as this uses microSD cards for storage. If you run out of space, you can take out the full card and drop in a new one.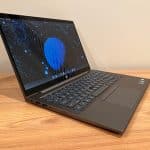 When I first learned that System76 and HP were partnering on a laptop running Pop!_OS, I was absolutely shocked. After all, System76 is a computer manufacturer, so HP is sort of one of its competitors. Not to mention, Pop!_OS isn't exactly a well-known operating system outside the Linux community -- it doesn't carry the same name recognition as Ubuntu, for instance.
Regardless of why this collaboration happened, the HP Dev One laptop is officially here, available to anyone in the United States that has $1,099. We have been testing the new developer-focused notebook and we have definitive opinions to share, including whether or not you should buy it. So, without further ado...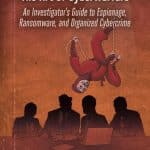 In recent years cyberattacks have evolved from being the preserve of individual hackers to something much more serious, carried out by organized criminals and even nation states with the aim of espionage and financial gain.
This makes the process of investigating and defending against attacks more important than ever, but the sophistication of the methods used doesn't make the process any easier. This new book from security strategist Jon DiMaggio offers an investigator's guide to understanding the latest generation of threats.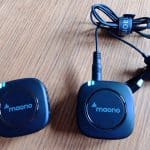 If you're just recording audio at home or making video calls then a wired microphone that sits on your desk, or even the one built into your laptop, is probably quite adequate.
If you want to take your recordings and calls out and about though, or if you want to conduct interviews with another person, then wireless mics offer a more practical solution. The Maono WM820 2-person kit provides all you need to get started with wireless microphones in one box.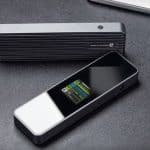 If you want to transfer data between computers without using the cloud, USB flash drives remain a solid option. If you're working on important data that you can't afford to lose, they might not be the most reliable choice however.
DOCKCASE, by Seesaw, is a pocket-sized enclosure (127 x 39 x 14mm) for M.2 NVMe and SATA SSDs that not only provides on-screen details about the storage inside, but can also protect your data from accidental loss.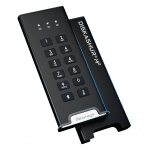 Storing files in the cloud has a lot of benefits, not least making them easily accessible from anywhere. It isn't necessarily the most secure option, however.
If you have private data that you can't afford to fall into the wrong hands, you should definitely consider a PIN authenticated hardware encrypted portable USB SSD like iStorage's excellent diskAshur M2.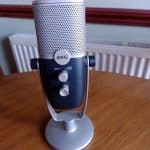 With more and more of us working from home and conducting our business and personal lives via video calls, microphone quality on our devices has become a serious issue.
The in-built mics on laptops are OK but if you want to make presentations or create podcasts, make music, or just make a good impression on Zoom, then you really need something better. Step forward the AKG Ara.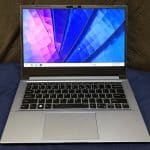 All Linux distributions are not created equally. In other words, it is absolutely not correct to say "Linux is Linux." Not only are there differences under the hood with things like package managers and kernel versions, but more user-focused variations too, such as the actual desktop environment. Unlike Windows that only offers one interface, there are several for Linux-based operating systems. Ultimately, a user's Linux experience can vary wildly based on distro.
But what Linux distribution is best for a beginner? This is an impossible question to answer definitively, but to attempt to do so, it is important to first define what a "beginner" actually is. Are they a first-time computer user or more likely, a longtime Windows user looking to switch to Linux? While the former is a blank canvas, the latter has many existing computing habits and expectations. And so, looking for something that doesn't deviate far from the traditional Windows user interface.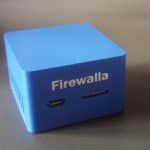 The current shift towards remote working has shone a spotlight on the security of home networks and the potential risk they present to corporate information.
While there are various software options you can employ to offer more protection, Firewalla has a different solution in the form of a tiny box that you plug into your router.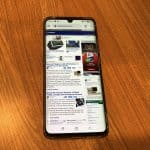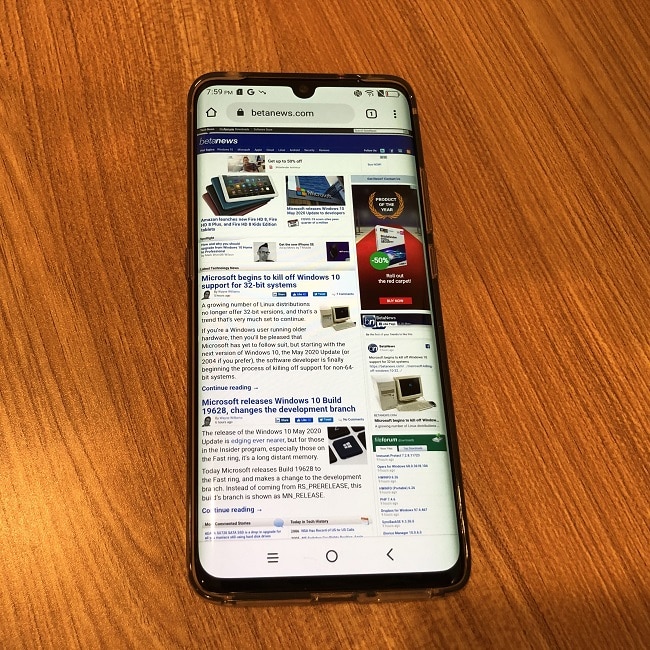 Android smartphones are more affordable than Apple's iPhone, right? Not always. In fact, in 2020, there has been a bit of a shift. There are Android flagships that are well over $1,000, while the very capable iPhone SE can be had for a mere $399. Of course, the top iPhone models are expensive too, but still, it isn't black and white anymore. Those looking for an affordable smartphone can now go with iOS or Android.
The problem, of course, is that affordable Android phones are often of dubious quality from no-name makers. Sure, some big-name makers, such as Samsung, also make lower-cost models, but they are usually quite neutered and lame. For whatever reason, it can be hard to find an Android phone that properly balances quality and affordability.