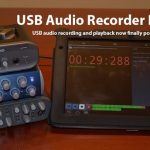 Exstream Software Development, the team responsible for Android four-track app Audio Evolution Mobile, has released an app called USB Audio Recorder Pro which lets users attach USB microphones and other USB audio interfaces to Android 3.1+ devices that support USB host mode.
Musicians, podcasters, and filmmakers alike can now attach microphones to their Android tablet or smartphone and record mono or stereo 16- or 24-bit audio, and also play back over their USB device. Many of the recording variables depend upon the audio interface and Android device that are being used, but the maximum sample rate the app supports is 192 kHz, and files can be saved as wav/flacc/ogg on internal or removable storage.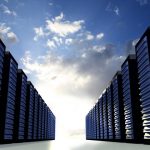 Catering to applications that need to query huge stores of data very quickly, Amazon announced High Storage instances for its Elastic Compute Cloud (EC2) cloud application platform on Friday. They fall in line with Amazon's High CPU, High Memory, and High I/O instances.
These instances offer users 35 ECUs (also known as an EC2 Compute Unit, the equivalent CPU capacity of a 1.0-1.2 GHz 2007 Opteron or 2007 Xeon processor), 117 Gibibytes of RAM, and 48 Terabytes of storage spread out across 24 HDDs. With 10 Gigabit Ethernet, these instances can offer 2.4 Gigabytes per second of sequential I/O.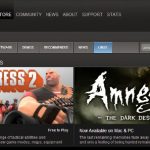 Valve Corporation's popular multiplayer gaming ecosystem Steam has officially hit public beta on Linux, specifically for all users of Ubuntu 12.04.
In November, Valve's Linux team launched Steam for Linux in private beta for about a thousand users, and it included support for approximately 25 games. That number now has grown to almost 40, but with the exception of Team Fortress 2, most titles come from indie developers. Steam's most popular titles like Half-Life 2, BioShock, Portal 2, Elder Scrolls V: Skyrim, all of which are now several years old, are still missing on Linux, and will likely remain so.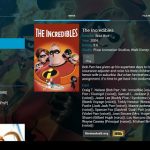 French consumer electronics company Archos provides Android devices for heavy digital media consumers, including huge storage, broad format support, and unique applications for management and consumption. Today, Archos made its formerly exclusive Video Player app available to all Android 4.0+ devices in Google Play.
The application is exactly what you'd expect from Archos: serious media consumption. The app features hardware accelerated decoding for videos stored anywhere in your home network (locally, or remotely accessible via SMB and UPnP) or attached via a USB storage device. Archos says users who experience any issues with video hardware decoding can force software decoding in the settings menu, opening up accessibility further.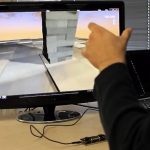 It took only one week for San Francisco motion control startup Leap Motion to attract 26,000 developers in 143 countries to its pocket-sized 3D space motion controller for PCs. Now, that number has climbed to more than 40,000.
Today, the company provided some big announcements on the progress of Leap Motion, including a new exclusive game demo, an updated SDK, and a round of 10,000 more free developer units.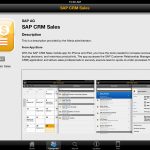 German enterprise software leader SAP on Tuesday unveiled a major update to its Afaria mobile device managment solution which will be released to customers on December 21.
SAP focused on three key areas for this release: applications management, ease and depth of new device integration, and of course, platform support.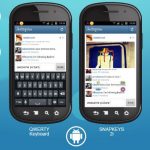 Today, Snapkeys announced the private beta launch of SnapKeys Si for Android. The private beta will allow select registered users to download the app and test it out, nearly a full year after the app first gained notoriety at CES.
One of the most brilliant things about touchscreens is their ability to support alternative methods of typing, Swype and Swiftkey for example have become very popular methods of text input, and they do not require the traditional screen pecking action to work.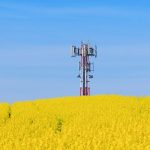 In its continued evolution and growth, the United States' third-largest wireless network operator Sprint announced on Monday that it will be acquiring wireless network Clearwire for a total of $2.2 billion, or $2.97 per outstanding share.
Sprint has had a long relationship with Clearwire, as the two companies were the biggest supporters of the WiMax wireless protocol. Soon after launching their respective first WiMax networks, Sprint and Clearwire joined forces in 2008.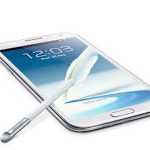 I had to get a new phone because my pants were too tight.
Either I'm too fat, or I was wearing jeans that were that special degree of skinny obnoxiousness, but I put my Galaxy Nexus in my hip pocket one night and the screen cracked in half. I know this because it made an audible cracking noise as I strode down the street.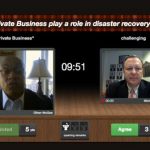 Anonymity serves an essential purpose; it allows us to speak without fear of persecution. But two-way anonymous communications are inherently antisocial, and are often counterproductive when trying to establish a certain level of discourse. This is the root of the comments section dilemma, and an issue online news sites like BetaNews think about quite a bit. We want you to be able to speak freely. We hate having to censor anything, but we also want civilized conversation.
Text-only communication is viewed as an "impoverished" form of social exchange, lacking all of the nonverbal nuances that help us share information on a deeper, more human level, and anonymous text-only communications are even weaker, stripping out most of the ethos of the speaker.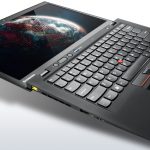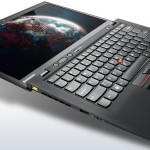 Lenovo on Tuesday announced the ThinkPad X1 Carbon Touch, the Windows 8-optimized version of the X1 Carbon Ultrabook it debuted in August for the 20th anniversary of the ThinkPad.
The ThinkPad X1 Carbon Touch has a 14-inch touch display, weighs 3.4 pounds, and has a thickness of 20.8mm. Like the non-touch version, it includes a Lync-optimized 720p face-tracking camera, fingerprint scanner, an eight-hour battery, and optional 3G mobile broadband.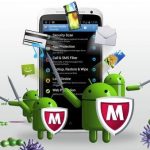 Intel-owned security software company McAfee on Monday released a major update to its McAfee Mobile Security product, featuring a new interface and a new app privacy feature called App Lock.
Though many mobile security suites focus on protecting private information from being stolen and misused, much of the information that is available within apps is left totally unprotected from prying eyes.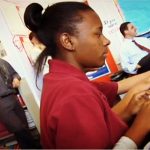 Google on Monday announced it will offer the Samsung Series 5 Chromebook to educators for a special price of just $99 until December 21 through a partnership with public education nonprofit Donors Choose.
Full-time public educators can go to the DonorsChoose site, fill out a three-question questionnaire and project request for up to 30 Chromebooks, and then begin collecting donations to receive the computer hardware, management, and support. Typically, each Chromebook costs $249.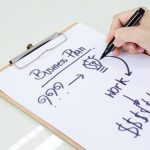 Business plans and marketing plans present a unique challenge because they contain both qualitative and quantitative data that mingle in the same document. Unlike a spreadsheet, where different cells can be set up to affect each other, a business plan's text summaries of numerical data often have to be updated by hand whenever figures are changed. It can be quite a time-consuming process, and small business owners often do not have the time nor the financial resources to devote to this task. This is why Enloop exists.
Enloop offers, to use the silly "aaS" nomenclature, Business Plans-as-a-Service. It has different subscription tiers ranging from free to $39.99 per month which give its users access to its exclusive business plan creation technologies.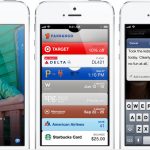 T-Mobile USA's parent company Deutsche Telekom announced on Thursday that T-Mobile has finally entered into an agreement to carry Apple products. The announcement did not say if this agreement covered iPhone or iPad products.
The agreement was tacked onto the end of an investor announcement today which discussed a Deutsche Telecom dividend and growth plans for 2013 through 2015. It said: "In addition, T-Mobile USA has entered into an agreement with Apple to bring products to market together in 2013."
Tim's Bio
Tim Conneally was born into dumpster tech. His father was an ARPANET research pioneer and equipped his kids with discarded tech gear, second-hand musical instruments, and government issue foreign language instruction tapes. After years of building Frankenstein computers from rubbish and playing raucous music in clubs across the country (and briefly on MTV) Tim grew into an adult with deep, twisted roots and an eye on the future. He most passionately covers mobile technology, user interfaces and applications, the science and policy of the wireless world, and watching different technologies shrink and converge.