Flush with SoftBank cash, Sprint buys out Clearwire for LTE network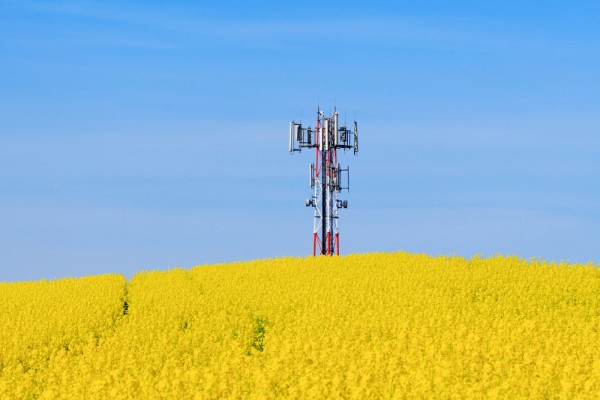 In its continued evolution and growth, the United States' third-largest wireless network operator Sprint announced on Monday that it will be acquiring wireless network Clearwire for a total of $2.2 billion, or $2.97 per outstanding share.
Sprint has had a long relationship with Clearwire, as the two companies were the biggest supporters of the WiMax wireless protocol. Soon after launching their respective first WiMax networks, Sprint and Clearwire joined forces in 2008.
But as LTE became the de facto 4G standard in the United States, less robust technologies like WiMax fell by the wayside. Sprint, the biggest WiMax supporter, signaled the death of the standard when it signed a deal with LightSquared to share resources when the hybrid satellite/ground network launched its LTE services.
One by one, supporters of WiMax dropped out. Following the LightSquared announcement, Clearwire said it was pursuing a switch from WiMax to LTE, pending the acquisition of funding. Then Broadcom said it had abandoned WiMax in the US. Then in early 2012, Google sold its stake in Clearwire. The writing was on the wall, WiMax was through, and LTE was the way to go.
Sprint's progress toward a new LTE network hit a snag when it backed out of its deal with LightSquared when the network couldn't get regulatory approval for deployment. Suddenly, the tide shifted, and a series of major announcements came from Sprint.
In October 2012, a potential acquisition by Japanese company SoftBank was being examined, and both companies announced SoftBank had acquired 70 percent of Sprint for a massive $20 billion.
Flush with cash, Sprint then bought U.S. Cellular's Midwest business to expand coverage in the heartland.
The acquisition of Clearwire gives Sprint all of the carrier's 2.5 GHz spectrum licenses, which will be utilized in the network's full migration to LTE.
"Today's transaction marks yet another significant step in Sprint's improved competitive position and ability to offer customers better products, more choices and better services," Sprint CEO Dan Hesse said on Monday. "Sprint is uniquely positioned to maximize the value of Clearwire's spectrum and efficiently deploy it to increase Sprint's network capacity. We believe this transaction, particularly when leveraged with our SoftBank relationship, is further validation of our strategy and allows Sprint to control its network destiny."
Photo credit: Dr.OGA/Shutterstock