Who puts faith in Apple, who in Google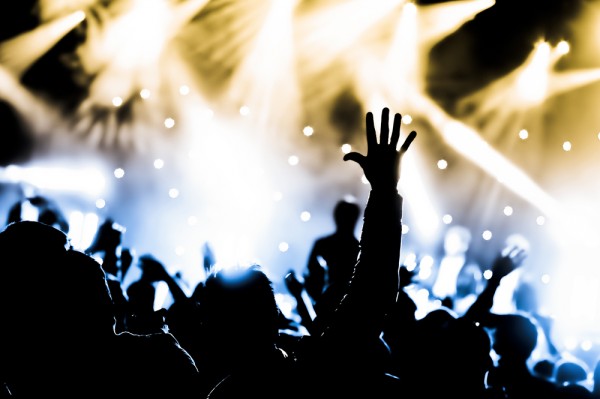 Some companies really know how to maximize marketing, and drive up their share price in the process. In March, Apple used a countdown clock to boast about 25 billion App Store downloads. Google's mobile store reached the same number this week, announced with little fanfare today.
Apple shares traded for about $531 then, but rose sharply following the app milestone and thereafter fairly consistently in the wake of a series of well-marketing managed announcements or product releases, topping $700 this month. There are daily reports across the InterWebs about record share price. Meanwhile, more meager marketer Google, which share price also flies record high this month -- above Apple, at $764.89 peak -- is largely ignored. Perhaps pro-Apple bias contributes to the silence? Whatever, Google has big numbers of its own.
Play the Numbers
No question, App Store downloads still dwarf Google Play, but the Android shop steadily gains on Apple, which isn't surprising given the huge number of supporting devices. For example, during second quarter, Android's global phone sales share was 64.1 percent compared to 18.8 percent for iOS, according to Gartner. During the quarter, cumulative Android sales topped iOS for the first time, 500 million to 400 million, respectively, according to Google and Apple. IHS iSuppli now predicts that cumulative Android smartphone shipments will reach 1 billion next year, but iOS not until 2015.
For now, Google Play has some catching up to do. But not everywhere. Google boasts 675,000 apps, which doesn't include those available from rivals such as Amazon or other third-parties. Google allows Android users to sideload apps from other stores; Apple does not. Earlier this month, Apple announced 700,000. In June, number topped 650,000 apps (up 100,000 from March) and 30 billion downloads.
To celebrate 25 billion, Google will offer five days of discounts. Jamie Rosenberg, Digital Content director, explains:
Every day you'll be able to choose from a collection of apps from some of the world's top developers including Gameloft, Electronic Arts, Rovio, runtastic, Full Fat and more. And all for just 25 cents. We'll also be offering some special collections like 25 movies you must own, 25 banned books, 25 albums that changed the world and our 25 top selling magazines, all at special prices. Visit Google Play a little later today to check them out.
Well, that's one way to try and close the distance on App Store.
True Believers Investors
But as a journalist, I can't keep from thinking about marketing hype (Apple), or lack of it (Google), and the media's obsession with the fruit-logo company and its stock, while largely ignoring the search giant's performance. So there's no question about conflict of interest: I have no investments, which means I don't own either Apple or Google stock.
I had to laugh the last two days, as analyst client reports, blogs and news stories worried about 5 million iPhone 5 sales during launch weekend as being too low, leading to all kinds of crazy punditry and predictions. Seriously, the stock-obsessed self-impose manic depression. Get a life!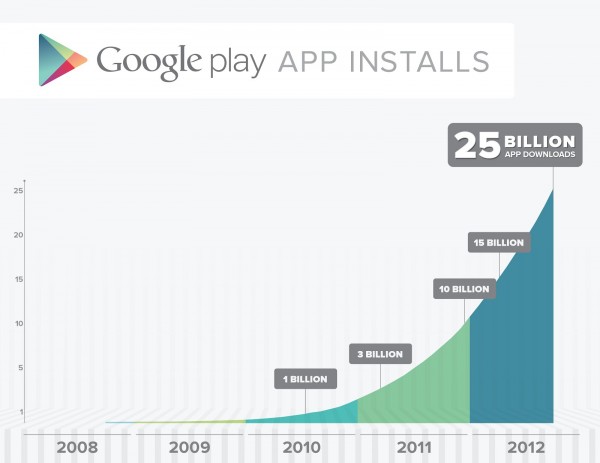 As I asserted nearly two weeks ago, "Android wins the smartphone wars". Apple can't ship enough iPhones to close the distance. Ever. But the company can consistently use marketing muscle, manic investors and Apple-obsessed analysts, bloggers, journalists and other writers to keep the hype high and share price with it. As long as you all are united, you're investments are sound. You are the Apple faithful and worship at the altar of "one more thing".
Ye of Little Faith
Meanwhile, the rest of us move on. On September 24, I bought a 16GB iPhone 5 and posted a review yesterday. I purchased the smartphone with half a mind to keep it, despite my recent Apple boycott, even paying for the extended warranty. The camera is exceptional and there is much else I liked about the handset. But the benefits didn't out-weigh the expense and some features I regularly use just couldn't compare to Galaxy Nexus running Jelly Bean.
What cinched my return: Haircut; I needed the phone number to local cutter Barber of Seville. I used Google Now/voice search, which brought up the information. Siri kept insisting I said "Barbo of Seville". I had enough.
Before returning iPhone 5 to Apple Store, I dropped by the local AT&T corporate shop to activate a new SIM card for Galaxy Nexus. There something quite remarkable happened. I bumped into a friend not seen for months. He had come to tidy up business following purchase of a new Android last week. He lives in another town. Perhaps Mr. Spock could calculate the odds of our being there at the same time, because I can't.
My friend is a long-time, committed iPhone user -- since the original released in 2007. I do mean die-hard. But he lost his 4 a couple weeks ago and, painfully he says, limped along with his wife's iPhone 3. Last week, he shopped for a new phone, and given iPhone 5 launched around the same, I surely would have expected him to be front of queue. But he had grown tired of the sameness, and another friend recently bought Samsung Galaxy S III, which impressed him. So my buddy asked the sales clerk about Androids and bought one instead of once again jumping on the iPhone launch bandwagon.
Wow.
I returned the Jesus Phone less than 24 hours after purchase. My buddy no longer is a believer. Who else has lost faith? You, perhaps?
Credits: Steve Mann/Shutterstock (photo); Google (chart)