IT spending shifts from PCs to cloud, smartphones and tablets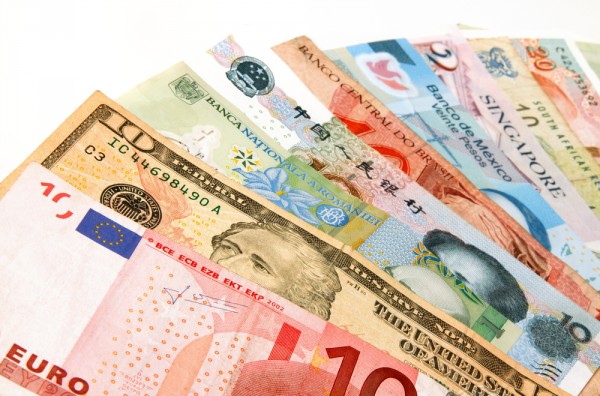 Cue the violins. IDC says that the cloud, smartphone and tablet are reshaping IT spending, using the word personal computing defenders despise: "Cannibalization". There's a reason I dismiss the post-PC moniker for cloud-connected device era.
"Cannibalization is happening across the industry" Stephen Minton, IDC vice president, says. "Smartphones have taken over from feature phones, tablet adoption is impacting PC spending, and the cloud is affecting the traditional software, services and infrastructure markets". And you people wonder why Google would make in Chromebook Pixel a high-end cloud computer. It's the future, baby.
IT spending grew 5.9 percent year over year in 2012 to $2 trillion, while ICT spending spiked 4.8 percent to $3.6 trillion. Spending shifted, however, as sales of personal computers, PC monitors and servers all declined. Smartphone spending surpassed PCs for the first time, about $300 billion and $233 billion, respectively.
"IT spending is still growing organically, but not at the same pace as prior to the financial crisis", Minton. "Businesses are adopting IT solutions such as virtualization, automation and SaaS as a means to reduce the annual increases in their overall IT spending at a time when economic uncertainty remains high".
Global economic uncertainty creates strange bedfellows, such as more businesses letting employees bring their own devices to work rather than the company pay for them. Large IT organizations, which are often the slowest to change infrastructure, consider -- and in some cases adopt -- disruptive tech like smartphones and tablets.
But there is another way to regard the trend: Large businesses choose to sit tight with the PC infrastructure in place longer, using cloud-connected devices to offer new capabilities. The approach ensures compatibility across the enterprise.
Looking ahead, Minton sees "another tough year for mature economies". If the U.S. economy stabilizes, IT spending will grow by 5.5 percent. "The U.S. should perform better, as long as politicians continue to reach 11th-hour deals to avert an economic crisis, and the PC market in the U.S. will at least stabilize after two successive years of major declines", he predicts.
Europe is another matter -- just 2 percent growth. Japan: None. "Weakness in Europe, as governments continue to impose austerity measures with a direct and indirect impact on IT spending, has also damaged the export-dependent Japanese economy," Minton says.
Global economic uncertainty led to weaker growth in three of the four BRIC countries -- Brazil, India, and China -- last year. But IDC predicts renewed vigor in 2013.
"We're more confident about China than we were in the middle of 2012, when PC shipments were slowing and there was a sense that the economy had slowed down more quickly than the government had planned", Minton explains.
"Underlying IT demand remained strong, despite the volatile capital spending patterns that mainly affected PCs, and total IT spending in China still increased by 16 percent last year, which was only slightly down compared to 17 percent growth in 2011", he continues. "We expect more of the same in 2013, even in spite of the inevitable slowdown in some emerging technology adoption rates as those markets gradually mature".
Photo Credit: Lucia Pitter/Shutterstock