The most popular stories on BetaNews this past week March 16 -- 22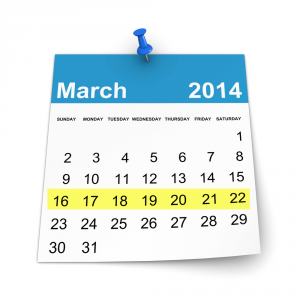 Not a good week for Microsoft this week. Things kicked off as Mozilla shunned the Windows Store by opting to stop development of a modern version of Firefox and then things got a little awkward following the investigation of an employee involved in leaking information about Windows. The company then came under fire for accessing the email account of an individual, despite its claims that "Outlook and Hotmail email are and should be private".
There was better news as an LTE version of Surface 2 went on sale opening up a new income stream for the company and new mobile computing opportunities for customers. More good news for users came when OneNote was not only released for Mac, but also made free for all platforms. Mihaita wasn't overly impressed with the Mac version, though.
It seems like a while (sort of) since the NSA received a mention, but the organization managed to sneak back into the headlines after claiming that its data collection operations were carried out with the full knowledge of the tech companies involved. Google flipped the switch to make Gmail HTTPS-only, encrypting communication to help evade such snooping.
In Europe plans are afoot to settle on a universal mobile phone charger design to help cut down on waste and eliminate the need to find the 'right' charger for a particular handset. One phone that is unlikely to change its charger without being forced to do so is the iPhone, and this week Apple introduced an 8GB iPhone 5c while retiring the iPad 2.
As Google announced details of wearable Android devices, I argued that there is just no interest in smartwatches. While waiting for wearables to take hold of the public imagination, the company is happy with launching Chromecast in a further 11 countries. Oh, and if a streaming device powered by Google doesn't do it for you, smart TVs powered by Opera are one alternative you may be interested in. Google has already cut the price of Google Drive storage, which could well signal the start of a cloud storage price war -- hopefully the beneficiaries will be the likes of you and I.
Price cuts were far from being the order of the day for Pandora One customers who saw a jump in subscription prices. Netflix came under attack for a couple of reason this week. Joe lambasted the streaming outfit's personalized suggestions for limiting choice rather than expanding it. Brian, however, had rather more to get off his chest, suggesting that the company should pay a toll to ISPs by way of compensation for the bandwidth gobbled up by its customers.
In the world of security, printers may not be the first thing you think of, but HP launched a new touch-to-authenticate system for enterprise customers using NFC. Security is a serious business, and new figures suggest that worldwide the cost of malware is $500 billion. With the end of support for Windows XP approaching on the horizon, security firm Avast warned that this presents a serious security issue.
Same time next week? See you then! Expect more fun and frolics over the next seven days...
Image Credit: vinz89 / Shutterstock