My two years with Chromebook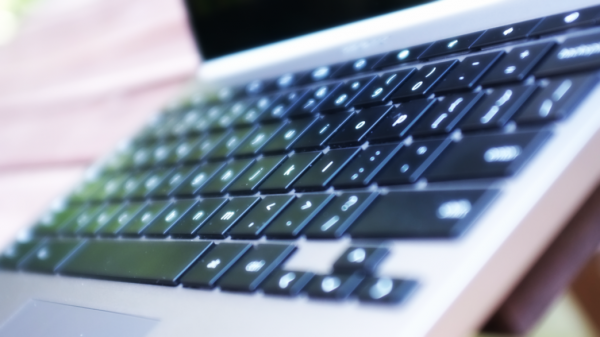 Colleague Alan Buckingham is on a summer sojourn using HP Chromebook 11. I took similar journey during August and September 2011, but the Samsung Series 3 Chromebook -- much as I liked the overall user experience -- couldn't satisfy my needs. In May 2012, with Samsung Chromebook Series 5 550's release, all changed. I started down a permanent path, looking back once for a few weeks. I am a Chromebook convert and eagerly watch to see where Alan will be when the summer sun fades to autumn colors.
"Can I use Chromebook as my primary PC?" It's a question I see often across the Interwebs. The answer is different: You can use Chromebook as your only computer. The only PCs in my home are Chromebooks. There are no Macs or Windows machines doing double duty. Chromebook is more than good enough. Most people will be surprised just how satisfying Chromebook can be -- and how affordable. For 96 cents more than the cost of one entry-level MacBook Air, you can buy from Amazon four HP Chromebook 11s -- the model Alan uses now. User benefits are surprisingly similar.
I confess that Chromebook isn't "for everyone", as Google's marketing tagline claims. But the list of people least likely to be satisfied is a short one and shrinks with each new Chrome OS update:
Demanding gamers
Software developers
Heavy video producers
Professional photographers
Desktop software-dependent software users
Anyone who can't maintain a persistent Net connection
I use Chromebook Pixel -- the LTE model -- purchased from someone advertising on Craigslist, he got the computer for free during Google I/O 2013. But the HP, which Google codesigned, would be my second choice. While in many ways an underperformer, Chromebook 11 satisfies in all the other ways that matter. The bright IPS display delivers great color, contrast, clarity, and viewing angles; the design hugely appeals; the ergonomics are exceptional; and the keyboard delights the fingers. Alan made a good choice. Acer C720, C720P, Dell Chromebook 11, and HP Chromebook 14 are all worthy in different ways. Samsung Chromebook 2 looks promising but I haven't used either of the two models yet. The display sets apart HP 11 and Pixel from all other models.
Chromie Lifestyle
Chromebook isn't a computer-purchasing decision -- it's a lifestyle choice. The device fits into a contextual lexicon of others that are cloud connected. Your lifestyle hub shifts from the PC as center to apps and services reaching many devices. As I explained two years ago, the post-PC era is a myth. There is no such thing. We live in the contextual cloud computing era, where, as a web-centric device, Chromebook fits nicely -- even while representing a dying paradigm.
In September 2012, I explained how "Chromebook changed my life", before adopting the Chromie lifestyle, I:
Primarily used Apple products -- now my computing soul belongs to Google
Mainly relied on desktop applications -- now the browser consuming app services
Stored all my files to local hard drive or USB disk -- now they reside on Google Drive
Used Chrome, Firefox, and Safari -- now just Chrome across devices with seamless sync
Relied on a PC password to protect locally stored data -- now 2-step verification on all cloud sites that offer it
Used iTunes to listen to music stored on a USB drive -- now stream my library of 13,000 tracks from Google Music
I will give some practical examples.
Video. When living the Apple lifestyle, I shot HD video interviews using the Sony HDR-TG1 HD HandyCam, transferred them to MacBook Air, edited using iMovie, then uploaded to YouTube. Now I shoot videos using my smartphone and at events like San Diego Comic-Con upload them in real-time to YouTube, which provides adequate editing tools I can access later from my Chromebook.
So the editing hub shifts from the PC to the device capturing the content coupled to the cloud service. Other editing options are available, such as WeVideo. I can upload the video to Google Drive, which appears like local storage on Chromebook, and use the service or another to edit content in the browser.
The point: Mindset change. You see your digital lifestyle hub as the cloud connected to many devices rather than PC as center of them all. Editing content was laborious the old way, and there was substantial lag getting it online. The new way, which benefits from mobile devices being better capturing video than just a few years ago, cuts out steps, saves time, and allows me to post fast and polish up later. That's ignoring that video can be edited on the smartphone, too.
Photos. Similar philosophy and experience applies to images. RAW is still problematic, but standard formats like JPEG are easily handled on Chromebook. The native editor is pathetic, but the web app options are excellent. I typically use one of these three -- and each offers different benefits: iPibcy PicMonkey, or Pixlr Express.
Come closer to the screen, and I'll tell you a secret. Photo editing is in my experience typically faster on Chromebook than using a full-blown application like Adobe Photoshop on Mac or Windows PC. The resident product saps local processing and graphics resources, while loading all kinds of crap you don't necessarily need. By contrast, the web app shifts most of the heavy-lifting to the cloud server. This behavior is true for most categories, which is one of several reasons Chromebook can do so much with so much less processor, RAM, or storage than traditional PCs.
These days, I shoot most of my photos on my smartphone but have no problems using a dSLR. Just pop the SD card into the slot, and you're in business. Oh yeah, something else: When you insert the card, Google Photos can automatically upload the images.
Text. I write for a living. Chromebooks have the best keyboards on any laptops, even pricey Macs. Just go to the local electronics store and compare for yourself. The keyboards are very responsive and feel good to touch. I get more typing done in less time on Chromebook than any other device.
But the keyboard relates to something subtler. Fonts. Google's choice for rendering text is excellent -- way more readable than Apple's. So even on a lower-resolution screen text pops, which facilitates reading and writing.
My writing tool of choice? Google Docs, which provides just the features I need and autosaves while I type. Content saves to Google Drive, where it is easily accessible to other devices. Collaboration features are excellent, too.
Quick Benefits
I have used Chromebook full-time more than most anyone. I even wrote a book for people considering the laptop. There I identify 10 core benefits:
Easy setup
Guest-user account
Fast crash recovery
Instant-on capability
Security architecture
High-value for low-cost
Simplicity and usability
Hands-free IT management
Frequent updates delivered easily
Seamless sync with devices running Chrome
Setup is as easy as logging into your Google Account. Want to change Chromebooks or use another? Log in -- setup is complete. Seriously, that's it. Like Macs or Windows PCs, Chrome OS supports multiple log-in accounts -- and there is a guest one, too.
My Chromebook rarely crashes, but when it does rebooting takes less than 10 seconds and restores to the previous state. From sleep, the laptop wakes immediately -- or nearly-so on some models -- and connects to WiFi fast.
I'll stop there, but surely you get the point. Chromebook isn't for everyone but can be for most anyone willing to adopt a different digital lifestyle and in process receive real benefits from contextual cloud computing.
When my Chromebook sojourn started three summers ago, much as Alan does now, I brought a PC-centric mindset that took some time to dispatch. That's one reason my first effort lasted about two months. But now, two years after trying Chromebook again, I reap huge benefits in time, productivity, and flexibility. You can, too.
Photo Credit: Joe Wilcox