The most popular stories on BetaNews this past week: June 15 -- 21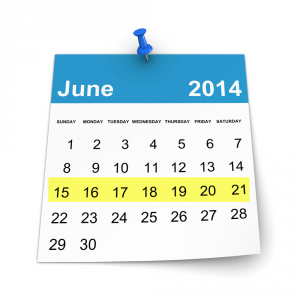 This is the week of the Surface Pro 3. Brian had already attended the launch event earlier in the month, and has provided an essential list of hardware and software purchasers need to grab for the best all round experience -- he even goes as far as suggesting that it's better than a MacBook Air. Even before launch there was an update available for the tablet-cum-laptop, and there was also news that the Intel Core i3 and i7 models would be shipping earlier than previously expected. But not all of the products we looked at this week were quite so "every day". There was the wifi doorbell complete with camera, and also the prospect of charging your phone wirelessly with your pants -- yes you did read that correctly.
The Windows Phone market is dominated by Nokia, but a new batch of handsets has been unveiled by Indian manufacturer Micromax. If Android is your mobile OS of choice, you may be thinking about venturing into the rooted world. This week a new tool was released that makes the process as quick and painless as possible, opening up a whole new breed of apps and options. Joe decided to take a walk on the wild side and adopt the Nokia Lumia Icon as his phone of choice. In the Android arena, a new contender entered -- the Amazon Fire Phone. Will a kill switch be added? Microsoft and Google have agreed to add it to their mobile operating systems.
Whatever your preferred phone choice, do you side with the 88 percent of Brits who are under the impression that their phones are being tapped? Whether you are paranoid or not, more speed is on the way as the foundations for 5G networks have been set. For anyone concerned about privacy, the news that online mapping services such as those offered by Microsoft and Google will be allowed to use higher resolution satellite images will be enough to send them scurrying under the bed covers.
When it wasn't busy going offline -- just for about half an hour all over the world -- Facebook was softening its guidelines surrounding photos of breastfeeding. The #FreeTheNipple campaign proved a success in the end. This was far from being the only social network-related news. LinkedIn is going to be in court at some point in the future after a judge found it had violated the privacy of users by "spamming" their contacts. Twitter managed to make its way into the headlines as well after the company reinstated a series of tweets and user accounts that had previously been deemed blasphemous. An interesting patent case has made it clear that simply applying an existing idea to computers does not make it patent-able -- patent trolls beware.
No week's roundup would be complete without its fair share of security news, and this week is no different. Hackers discovered a sneaky way to double their money through PayPal but better news came from Avast who released an Android app to remove ransomware -- and it might be just as well because batches of phones have been leaving factories pre-infected with malware. New figures showed that using dating apps could be a security risk, but there are security problems on the desktop as a fifth of businesses refuse to upgrade from Windows XP. But as it turns out, it's the users who are the biggest security risk.
That's all for this week. Pleasant weekends all round!