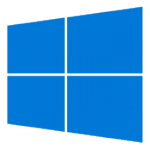 Microsoft has a new build for all its beta testers. The company announces today that it is releasing Windows 10 Build 10240 to both the Fast and Slow rings. What could be the RTM version (the final version of a product released to the manufacturers), the new build brings along several minor changes and a performance boost.
Chief among those features is the watermark, or its lack thereof, to be precise. That's right, the watermark as gone, which shows how close we're getting to the full thing. In the new build, Microsoft has also further optimized its Edge browser to make it more efficient. The company claims the new browser is significantly faster than Chrome, and has published different benchmarks to show its speedy superiority.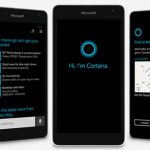 Has Microsoft given up on Windows Phone? Will there be no new Lumia devices? Microsoft realizes the amount of debate and confusion it wittingly created earlier this month when it announced restructuring of its phone division, in which it showed the door to more than 7,000 employees. At the ongoing WPC event, the company went in-depth to convince people that it is still committed to doing great things with its mobile operating system.
At the event, Microsoft's Chief Operations Officer Kevin Turner made some new announcements. He boldly claimed that Microsoft will continue to make new Lumia smartphones -- and "killer" ones at that. He further noted that the recent restructuring at the company was done to make its phone platform grow profitability and become sustainable.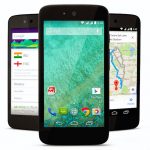 Google has partnered with Indian smartphone vendor Lava Mobiles to work on a new Android One handset. The companies will be launching the phone in a few days, a spokesperson for Lava Mobiles confirms to BetaNews. The mobile maker hasn't finalized the launch date yet, but notes that it will be sending out the press invites in a couple of days.
The companies have been working on version 2.0 of the Android One program, as per an earlier report on The Economic Times. The report noted that the two companies will be launching the phone at a media invite on July 14. A spokesperson of Lava Mobiles tells us that they had to postpone the event.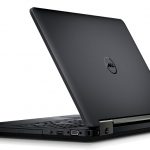 It wasn't until recently that Microsoft explained when and how it plans to release Windows 10. The Redmond-based software giant noted that Insiders will be able to download the final copy of Windows 10 starting July 29, and weeks later, retail copies of it as well as Windows 10-powered laptops will be available to purchase in stores. But it appears, Dell won't be waiting that long.
The company, which had previously announced that it would begin shipping Windows 10-powered computers on July 29, reaffirms that it is still committed to its original promise. In a tweet, Michael Dell, CEO of Dell Inc, confirms the release date to all.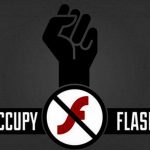 As you may or may not know, Adobe Flash -- a veteran tool required by many modern browsers for video playback -- is riddled with vulnerabilities. The product has a long history of being thrown under the bus for its security incompetence. Such is the case today. Mozilla announces that it is blocking all versions of Flash Player in its browser with its latest update.
Mark Schmidt, the head of the Firefox team at Mozilla notes that the company is disabling Adobe Flash by default in the browser. The block is accompanied by an image showing a raised fist and the phrase "Occupy Flash". Users who wish to enable Flash can do so by flipping switches in the settings menu, however.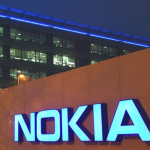 Nokia is no stranger to the smartphone market. Once an iconic player in the game, the Finnish-based company sold its devices and services business to Microsoft last year. The company, however, plans to get back in the smartphone business, it confirms today.
Weeks after its CEO Rajeev Suri revealed company's plan to return to the smartphone business, in a blog post, it notes today that it will be establishing brand licensing model with partners that can be "responsible for all of the manufacturing, sales, marketing and customer support for a product."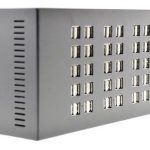 Sometimes one USB power outlet isn't enough. Sometimes you need two. Sometimes you need 60. When you need 60 USB outlets, you will want to take a look at this massive charging station.
From an unknown manufacturer comes a charging station that should bring back peace in your family. For the first time in the history of mankind, we now have a fancy-schmancy charging station that can beam power to all of the gadgets in your home at once.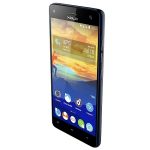 The smartphone market is becoming increasingly competitive in India. Over the past few months, we have seen a number of Indian and international companies launch some of the most exciting phones in the country. Today, Indian smartphone vendor Xolo is taking the opportunity to launch its latest flagship, the Xolo Black.
Competing with the likes of Xiaomi's Mi 4i, Meizu's M1 Note, and Lenovo's K3 Note, the Xolo Black is not only putting up a fight on paper (specs sheet), but also trying to beat rival phones in the looks department. With a waistline of 7.3mm, both sides of the phone come protected by Gorilla Glass 3, a feature Xolo has seemingly picked from Samsung's Galaxy S6. In addition, the back of the phone also has an oleophobic coating, which the company says, makes the handset resilient against smudges and stains.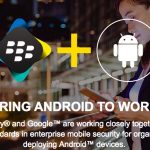 Hot on the heels of rumors of an Android-powered phone by BlackBerry, the Canadian smartphone manufacturer announces its partnership with Google to do something cool together. As part of the collaboration, BlackBerry -- known for its highly sophisticated and secure enterprise security suites -- will be working with Google to create a more enterprise-ready version of Android operating system.
The deal makes perfect sense for both of the companies. Google's Android is the most popular mobile operating system on the planet. However, the infamous Edward Snowden revelations have affected Google's as well as other companies' reputations. Moreover, Google has a long way to go to entice enterprise users to pick its operating system over others'. For BlackBerry, which once held a large market share but has lost most of it since, this partnership could help the company find a reliable revenue channel. But most importantly, enterprise users are the biggest winners here.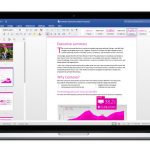 After testing its productivity suite for more than four months and pushing seven updates to it, Microsoft today announces that it is releasing Office 2016 for Mac users. Available in 139 countries and in 16 languages, the productivity suite is now ready for Office 365 subscribers to snag. Those who want a standalone version of it will have to wait till September, however.
In its latest version of Office, the company is betting on the cloud power and integration. It says that with Office 2016, users will be able to access their documents "anytime, anywhere, and on any device". Office 2016 integrates with a number of popular services including Office 365, of course, as well as OneDrive, OneDrive for Business, and SharePoint.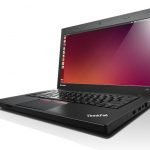 Canonical, the commercial sponsor of Ubuntu, has partnered with computer OEM Lenovo to launch the ThinkPad L450 series running the Linux distro in India. Starting at Rs 40,000, the laptops will be available to purchase from selected commercial resellers and distributors.
As for the specs of the ThinkPad L450 series, users have the choice of Intel Core i3 and i5 processors, paired with AMD Radeon R5 M240 2GB VRAM Intel HD 5500 GPU, 4GB of RAM, and 500GB hard drives. The laptops sport a 14-inch display with HD (1,280 x 720) screen resolution.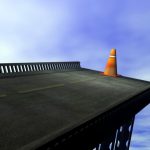 Microsoft announced yesterday that it is slashing 7,800 jobs, mostly from the phone-hardware business it picked up from Nokia. As a result, the software giant is writing off $7.6 billion, which is actually more than the $7.2 billion it paid Nokia in the first place. But, more importantly, the move signifies that Windows Phone, its smartphone operating system, is now being put on the slower release cycle.
Microsoft is scaling back. The software giant is losing money instead of making anything big off its phone division. In the five years of its existence, Windows Phone is yet to get past three percent market share. And that's finally a reality check to its ambitions.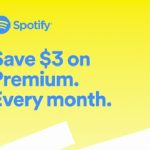 As the music streaming space intensifies, participants are becoming increasingly aggressive to rope in users. In the latest episode, Spotify has started to notify its iPhone customers about a workaround to save money.
The company is emailing its customers who use an iPhone to let them know about the 30 percent cut Apple takes on all the payments made through the App Store. The result of which, as Spotify notes, is that users have to pay $12.99 per month instead of Spotify's official $9.99 per month charge.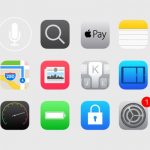 Little things matter in life. With iOS 9, Apple is offering many such tiny little conveniences to its mobile operating system. One such feature that is ought to please a vast majority of iPhone and iPad users, if not all of them, is a dedicated folder for screenshots! Finally!
The Cupertino-based company released the iOS 9 beta 3 earlier today. In it, the company has introduced many new features including Apple Music. But the feature that will excite the average Joe is new folders for screenshots and selfies.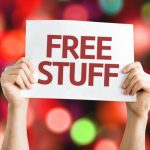 Eric Ligman, Microsoft Director of Worldwide Partner Experience is once again giving away a large collection of useful eBooks covering widely used products including Windows 8 and 8.1, Windows 7, OneNote, Skype, Office 2013, Office 365, Azure, and Lync 2013. Since his last mega giveaway, Eric has added a bunch of new topics including Windows 10.
Ligman is not a new, or an unknown name in the field. He has been writing guides for years now and has written close to 500 of those so far. His eBooks are very popular among tech enthusiasts, and business people, as well as regular home users who just want to get their work done.
Manish's Bio
Manish is pursuing his Bachelors of Technology in computer science and engineering but spends more time in writing about technology. He has written for a number of Indian and international publications including BGR India, MediaNama, and Digit magazine among others. When not writing, you would find him ranting about the state of digital journalism on Twitter.