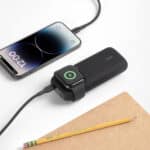 Today, Belkin launches the BoostCharge Pro Fast Wireless Charger for Apple Watch + Power Bank 10K, a groundbreaking power bank that caters to the needs of Apple enthusiasts on the move. This first-of-its-kind charger offers simultaneous fast charging capabilities for newer Apple Watch models and iPhones, providing a seamless and convenient charging experience anytime, anywhere.
With meticulous engineering, this power bank effortlessly accommodates most Apple Watch band sizes and styles, ensuring a perfect fit for users across the board. It's clear that Belkin has left no stone unturned in their pursuit of creating an exceptional charging solution for Apple devotees.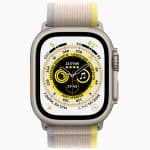 Alongside an update to the Apple Watch, which introduced crash detection, which can tell when you've been in a bad car crash, and advanced cycle tracking, Apple today announced a brand new model of its popular smartwatch -- Apple Watch Ultra.
This model is designed for "endurance, exploration, and adventure" and comes with a 49mm titanium case and flat sapphire front crystal over the brightest Apple Watch display yet -- up to 2000 nits, which is 2x brighter than the standard Apple Watch display.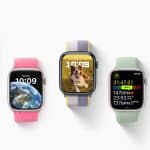 If you have an Apple Watch, you'll no doubt be excited to know what new features the tech giant plans to bring to it later this year.
At its WWDC conference today, Apple unveiled iOS 16, and also watchOS 9. Each new iteration of watchOS introduces new watch faces, and this time around there are four new ones to play with -- Lunar, Playtime, Metropolitan, and a remastered Astronomy face.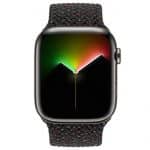 African-American history is American history. The USA would not exist as it is today without the contributions made by countless black people -- that is a fact. And so, every February, we all collectively celebrate Black History Month by recognizing many great Black Americans such as Harriet Tubman, George Washington Carver, and Barack Obama to name just a few.
Today, Apple announces a new product designed to let consumers show their love and respect for black people. You see, the Apple Watch Black Unity Braided Solo Loop is a beautiful new watch band that uses colors from the Pan-African flag and looks quite stylish.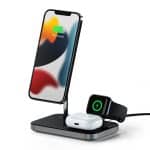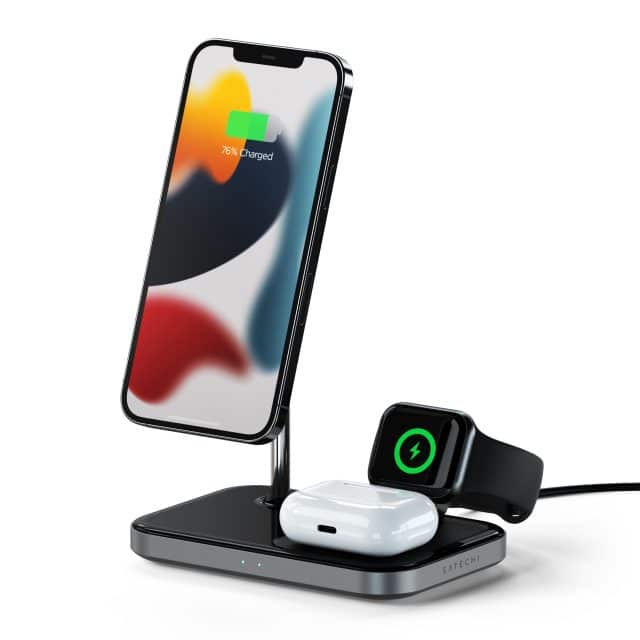 Look at you. One of Apple's most faithful customers. Not only do you have a fancy iPhone, but an Apple Watch and AirPods too. Tim Cook is proud of you. Steve Jobs is smiling down on you from heaven.
Now it's time to charge your trio of Apple devices. Are you going to use three different chargers like some sort of a jerk? Or, will you instead use the Satechi 3-in-1 Magnetic Wireless Charging Stand? This elegant charging station can simultaneously charge compatible models of iPhone, Apple Watch, and AirPods. It looks like a quality product, but unfortunately, there is a big catch.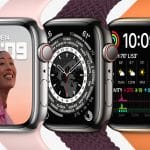 I own an Apple Watch Series 6, and I love it. I owned the original Apple Watch too -- which was a bit meh, if I'm honest -- and it's been interesting to watch -- pun intended -- how the device has evolved and improved over the years.
Today, Apple unveils the Apple Watch Series 7, and the big changes here are a larger, more durable screen with thinner borders, faster charging, new aluminum case colors, and not a lot else.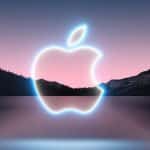 It's that time of year again, when Apple is set to unveil the next generation of iPhones, believed to be called iPhone 13 (they're not superstitious in Cupertino, California).
It is expected that Apple will showcase four different iPhones, with the lineup of models the same as last year, so expect to see iPhone 13, iPhone 13 Pro, iPhone 13 Pro Max and iPhone 13 Mini.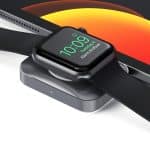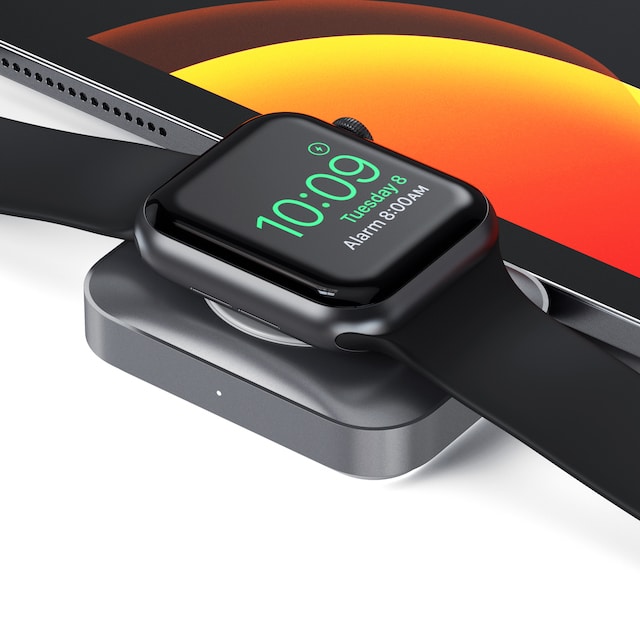 Living in Apple's ecosystem is a very rewarding experience. I know it is a cliché, but "it just works" is the truth. Are Apple products perfect and without issues? No. But when all of your gear is from Apple, it often works together brilliantly. An iPhone, Apple Watch, and AirPods together, for instance, is a trio that creates beautiful synergy -- especially when away from home.
If you are a road-warrior with both an Apple Watch and AirPods, Satechi has a new charger that you must check out. The elegant 2-in-1 USB-C charger connects to either a MacBook or iPad with USB Type-C ports and provides a mini charging pad that accommodates both AirPods or Apple Watch. Its small size makes it perfect to just toss in a bag. Best of all, since it charges both devices, you can potentially carry fewer chargers and ultimately reduce clutter.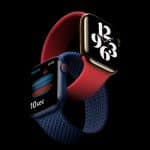 Apple is hosting its big new hardware event today and has kicked things off by revealing the sixth generation of Apple Watch, as well as a more affordable SE variant and some new services.
The focus, as it has been in more recent generations, is on health once again, and the Apple Watch Series 6's big new addition is the ability to measure your blood oxygen levels from your wrist using red and infrared light. This takes just 15 seconds and can even record background levels while you sleep.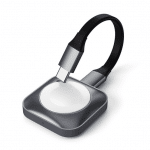 The Apple Watch is undoubtedly the best smartwatch on the market, but that isn't saying very much. Wearables are often nothing more than a fashion statement masquerading as an essential piece of technology. Consumers have these grand ideas about being more productive and healthy by buying a smartwatch, only to discover the wearable becomes both a notification nuisance and yet another thing you have to charge. Hey, at least it can double as a Roku remote these days...
With all of that said, Apple Watch has many fans, and while the device's battery life has gotten better, it still only lasts a mere day at best -- certainly not weeks. And so, if you are a road warrior, you will need to carry a charger for it in your bag. But what if I told you there was an innovative new Apple Watch charger that makes the official charger look like crap? It's true. Today, popular accessory-maker Satechi releases the very clever USB-C Magnetic Charging Dock for Apple Watch.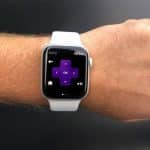 Apple Watch is extremely popular with iPhone users, so you might think that they all also own Apple TV for their streaming needs. Well, while I am sure many do, not all iPhone users are heavily invested in Apple's ecosystem -- it can be quite the expensive affair. For instance, Mac computers are much more expensive than Windows machines with similar specifications. Also, the Apple TV media box is much costlier than Amazon Fire TV or Roku. In other words, there are iPhone users that also own Apple Watch, but use non-Apple devices in their lives too.
If you are an Apple Watch user that also owns a Roku device, I have great news. Starting today, you can control your media box using the wearable on your wrist. Yes, the Apple Watch can effectively be turned into a remote control for interacting with Roku.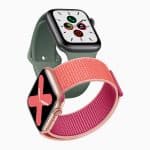 Today at its iPhone 11 launch event Apple took the wraps off the latest generation of its popular smartwatch.
Series 5 of the Apple Watch includes a number of new features and innovations, the headline addition being an always-on Retina display, so you can tell the time (and more) without having to raise your arm or tap on the screen first.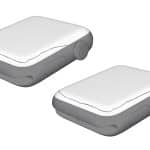 If you are one of the unfortunate owners of an aluminum Apple Watch Series 2 or Series 3 that has developed cracks, there's some good news: Apple has launched a replacement program which means you may be able to get a new screen free of charge.
Apple has not given details of the number of affected units, but says that it "has determined that, under very rare circumstances, a crack may form along the rounded edge of the screen in aluminum models of an Apple Watch Series 2 or Series 3".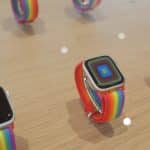 Apple has disabled the Walkie-Talkie app for Apple Watch after a vulnerability that potentially allows for eavesdropping on iPhone conversations emerged.
The company says that it is not aware of any incidents of the vulnerability being exploited, and it has not shared any details of the security issue. Apple's short-term solution is to simply disable the app while it works on a fix.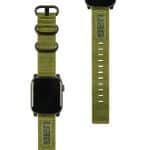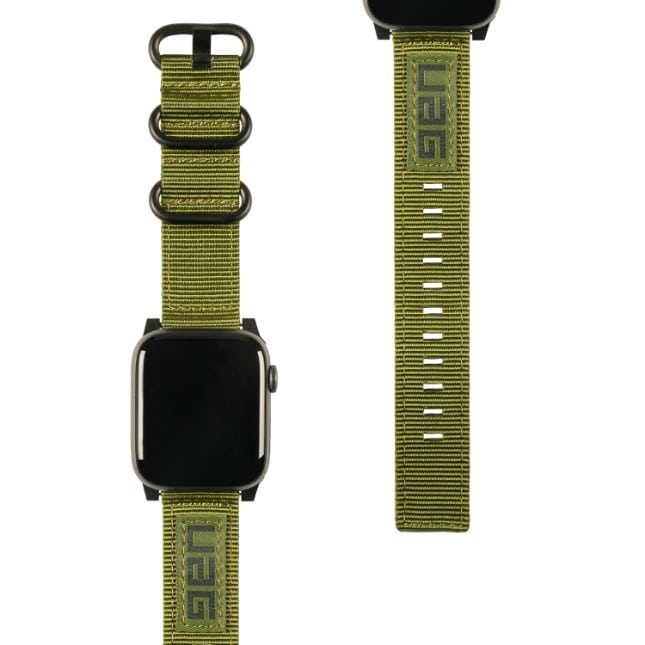 Apple Watch is a very popular product despite its many flaws. I wore one for a while, but ended up getting rid of it due to many frustrations. The wearable has a terrible user interface -- very unlike most Apple products. Ultimately, I found it more convenient to simply pull my phone from my pocket.
With all of that said, I am probably not the best candidate for an Apple Watch. I'm a fairly sedentary fellow, working at computers and avoiding the outdoors. People that like hiking, running, and other forms of exercise will probably find a lot of value in Apple Watch. Today, popular company Urban Armor Gear (UAG) launches a watch strap that should delight consumers that are into being outdoors.