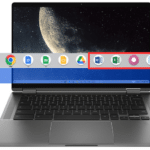 Google and Cameyo are launching a new service that will help organizations to save money and increase productivity by switching from Windows to ChromeOS devices while maintaining access to their Windows apps.
ChromeOS Virtual App Delivery with Cameyo gives organizations the ability to eliminate costly and insecure virtual desktops while still maintaining access to all of their applications. This is claimed to reduce total cost of ownership by 54 percent compared to virtual desktops, improve security, and deliver a better user experience.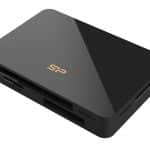 Are you tired of constantly switching between different card readers to access data from your various devices? If so, look no further than Silicon Power's All-in-One Card Reader.
This versatile card reader supports many commonly used memory card formats, including SD, microSD, MMC, CF, and MS. With just one device, you can access data from numerous sources, whether it's from your camera, phone, drone, or other digital device. The card reader is capable of reading and writing on up to four cards simultaneously.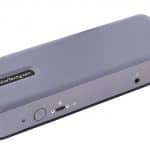 A Chromebook is a laptop running Google's Linux-based ChromeOS operating system. However, when you connect such a notebook to a monitor, keyboard, and mouse, it becomes a makeshift desktop computer.
The most elegant way to transform a laptop into a desktop is with a USB-C docking station. But how can you be sure your Chromebook is compatible? Well, if the dock is officially certified as "Works With Chromebook," then you can be assured that it will work flawlessly.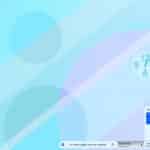 Google's ChromeOS is incredibly popular, particularly among students. It's easy to see why as it's lightweight, fast, and secure.
There is a slight learning curve to it though, especially if you've been using a different operating system for years, like Windows or macOS.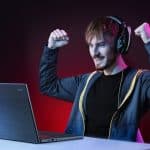 Chromebooks sure have come a long way. What was once merely a glorified web browser running atop meager hardware has morphed into a legitimate Windows alternative for home, education, and business use. You can even get Chromebooks with high-quality hardware these days. Thanks to cloud-based video-game-streaming, Chromebooks can serve as gaming computers nowadays too.
Today, Acer launches its first-ever Chromebook designed specifically for gamers. Powered by a 12th Gen Intel Core processor and equipped with at least 8GB of RAM, the 16-inch Acer Chromebook 516 GE should be perfect for game-streaming platforms like NVIDIA GeForce NOW, Xbox Cloud Gaming, and Amazon Luna to name a few. And yes, this Chrome OS laptop has an RGB keyboard.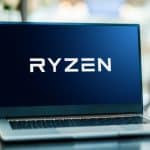 While Chromebooks are often great, there is a big problem -- a lack of AMD processors. Most laptops running Chrome OS are powered by Intel or ARM-based chips. Wouldn't it be great if AMD released some new specialized processors designed for Chromebooks specifically?
Well, folks, AMD has done exactly that with the all-new Ryzen 5000 C-Series processors. There are four such chips coming to market -- the dual-core Ryzen 3 5125C, quad-core Ryzen 3 5425C, hexa-core Ryzen 5 5625C, and octa-core Ryzen 7 5825C. These processors are based on Zen 3 architecture and AMD says they will be paired with Wi-Fi 6E/Bluetooth 5.2 modules -- likely its own RZ600 series radio chips it co-designed with MediaTek.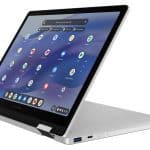 If you need to buy a new Chrome OS laptop, I have some exciting news. Starting today, you can trade your money for the all-new Samsung Galaxy Chromebook 2 360. This convertible notebook can transform into a makeshift tablet, and with Android app support, that will be very much appreciated.
While the Galaxy Chromebook 2 360 is powered by a rather anemic Intel Celeron N4500 processor, you can opt for a respectable 8GB of RAM rather than the 4GB of memory that comes with the base model. Sadly, regardless of which storage capacity you choose -- 64GB or 128GB -- you only get a sluggish eMMC drive. Thankfully, you do get USB-A, USB-C, 3.5mm audio, and a micro SD card reader. You can configure with option LTE wireless connectivity too.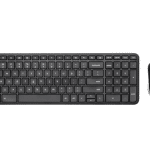 If you have a Chromebook or other Chrome OS device, and you want to use an external keyboard and/or mouse with it, pretty much any of them will work. Whether the keyboard and/or mouse connect via USB or Bluetooth, they should be compatible with Chrome OS -- even if support is not listed by the manufacturer.
With all of that said, why are some accessories officially certified as "Works with Chromebooks?" The simple answer is, marketing -- especially when it comes to mice. For keyboards, however, there can be value in having a layout designed for Chrome OS rather than Windows or Mac. Such keyboards can be hard to find.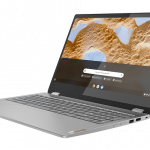 Windows 11 is cool, but let's be honest -- Microsoft's operating system is total overkill for the vast majority of users. When a family member asks my advice on buying a new PC, I almost always suggest a Chromebook. Why? Because they tell me everything they do is in the web browser anyway. And by getting them onto Chrome OS, there is a far reduced chance of them bothering me for PC help in the future. Chromebooks are simple and secure.
But what Chromebook should they buy? Ah, that is a tough one. There are so many great makes and models on the market these days. You really can't go wrong by sticking with reputable brands such as Acer, ASUS, or HP. One of my personal favorites, however, is Lenovo. That company is legendary for offering high-quality Windows computers, and its Chromebooks are no different.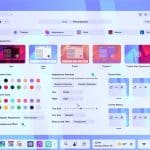 With Windows 11, Microsoft tried to give its operating system a more modern look and feel, with rounded corners and a centered taskbar. Unfortunately, the OS is still lacking certain features that were promised from the start, like native Android app support, although they are coming.
If you don't want to use Windows 11, or Windows 10 for that matter, then your alternative choices tend to be restricted to macOS (if you have an Apple computer), Google OS (if that's your thing), or one of the many Linux distros. But what if there was another way? AvdanOS is everything you could wish for, and more.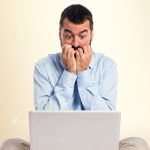 Windows 11 is a really good operating system, but it is overkill for many home and education users these days. Not to mention, it can be risky to use since there is so much malware designed for it. Even for business, many companies are exclusively using web-based solutions in the browser, making Windows unnecessary for them. And so, Chromebooks are becoming more and more popular. They are affordable, easy to use, and extremely secure.
If a company wants to switch to Chromebooks from Windows laptops, however, there is a big dilemma -- what should be done with existing computers? After all, Chrome OS cannot be installed on computers that didn't ship with Chrome OS, right? Well, actually, this is changing...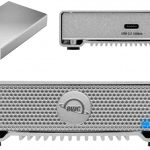 Solid state drives make wonderful internal boot drives for computers, but they are also great options for external storage too. Not only are they often smaller than mechanical hard disk drives, but they also use less power and are much quicker. With that said, sometimes hard disk drives can be a good option for external storage -- depending on your needs and budget, of course.
Today, OWC launches its latest portable storage drive. Called "Mercury Elite Pro mini," this elegant storage solution has a USB-C port and ships with both a USB-C cable and USB-A adapter. In other words, it can be used with any modern computer -- whether it has a USB Type-C port or not. In fact, the company says the drive is compatible with Mac, Windows, and Linux-based operating systems, including Android and Chrome OS.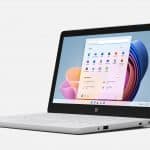 It's been rumored for a while, but today Microsoft finally took the wraps off Windows 11 SE, its education-focused operating system.
Built specifically to support the K-8 classroom, Windows 11 SE will be available on devices from Acer, ASUS, Dell, Fujitsu, HP, Lenovo, and others, as well as on the new Surface Laptop SE (pictured above) which Microsoft says has been "custom built for students".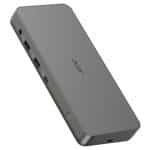 When a device or accessory is certified as "Works With Chromebook," it means that it will, well... work with Chromebooks. In other words, it is a promise or guarantee that the product is compatible with a computer running Google's Linux-based Chrome OS. With that said, many devices that aren't officially certified will work fine with Chromebooks as well. In fact, you may pay a premium for the "Works With Chromebook" certification when you really don't need to -- it is often nothing more than marketing nonsense.
Today, Acer unveils a Works-With-Chromebook-certified USB-C Dock, and the certification might actually be more than marketing-speak. Called "D501," it looks like your typical USB-C dock, and that is because it pretty much is. What makes it interesting -- other than its compatibility guarantee -- is upgradeable firmware. Yes, you can update the dock itself from within Chrome OS, and that is pretty darn cool. The dock can actually improve over time as Acer puts out updates for it.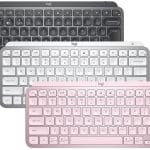 Number pads are pointless. Don't get me wrong, I am sure some older folks use them out of habit, but I -- and many other consumers -- never do. Quite frankly, since you can buy a dedicated number keypad if you truly need it, why burden everyone with them just to please a small group of people? As a result, many keyboards are longer than they need to be. While that doesn't sound so bad, it is an annoyance since it takes up valuable desk space -- especially with more and more people working from home these days.
Today, Logitech unveils a slim wireless keyboard without a number pad. Called "MX Keys Mini," it is notable for more than just being compact. The backlit keyboard can fast-charge using USB-C, and Logitech promises up to 5-months of battery life with backlighting off. With the lights on, you can expect up to 10 days of usage.