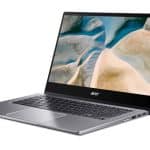 Earlier today, we told you about the Samsung Galaxy Chromebook 2. This laptop is notable for being much more affordable than its predecessor while retaining its elegance. With that said, Samsung is not the only company making premium Chromebooks. In fact, as the Chromebook market matures, more and more manufactures are putting increased focus on their designs.
Acer is a company that has long supported the Chromebook community, offering many great machines over the years. Today, the company unveils the Chromebook Spin 514 and it is very intriguing. While the laptop appears to be nothing special on the outside, it is the internals that are exciting. You see, the Spin 514 is powered by AMD Ryzen APUs which feature Radeon graphics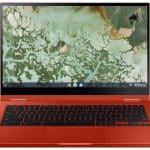 Chromebooks are great laptops, and I recommend them all the time. Long gone are the days where a Windows computer was necessary. Quite frankly, most homes would be better served by a computer running the Linux-based Chrome OS than any Microsoft operating system. While power users and gamers may want to stick with Windows (for now), the average user should without question buy a Chromebook instead.
Best of all, Chromebooks are no longer just underpowered laptops -- many have great specifications and elegant designs. For instance, last year, Samsung launched the beautiful Galaxy Chromebook. Today, the company unveils the sequel, and it is quite impressive. Called "Galaxy Chromebook 2," the convertible laptop has a QLED touch display with FHD resolution. Samsung promises an enhanced audio experience too.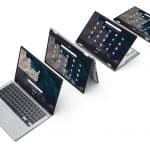 Many people said it was impossible to bring desktop Linux to the mainstream, but guess what? Google did it. Yup, thanks to Chrome OS, there are countless people running Linux as their main desktop operating system every day. This is for home use, education, and business. During the pandemic, Chromebooks have been so popular that it can be hard to find one at a reasonable price.
Acer has long been a proponent of Chrome OS, and today, the much-respected company unveils two new machines -- the Chromebook Spin 513 laptop and Chromebox CXI4 desktop. The Spin 513 is a convertible, meaning it can pull double-duty as a tablet when folded. Since Chrome OS supports Android apps and Google Play, it is a very good tablet experience too. It is powered by an ARM processor, which seems to be the future of computing.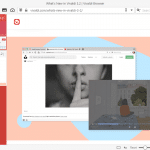 One week after launching Vivaldi 3.2 for desktop, Vivaldi Technologies has released Vivaldi 3.2 for Android and Chromebooks.
The new Android build adds several improvements to its built-in tracker and ad-blocking tools, plus makes even more use of the bottom of the user interface. It follows on from last week's desktop release, which improved the browser's pop-out video feature with the addition of a mute button.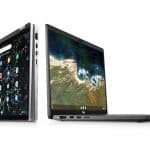 When it comes to business, Chromebooks are still largely unproven. Look, I get it, it is hard to break dependence on Microsoft Windows and Office after so many decades. The thing is, as more workers move to web browser-based applications and cloud-based storage, Windows is becoming unnecessary for some businesses. Hell, because of malware and maintenance costs, Windows can be seen by some as a liability. With that said, in addition to Linux programs and Android apps, Chromebooks will soon be able to access Windows software too.
And so, it is looking like Chromebooks will eventually have a significant role in the enterprise. To highlight this emerging business-computing sea change, Dell (a major Windows partner) launches two new business-class Chrome OS computers today -- the Latitude 7410 Chromebook Enterprise laptop and 2-in-1. One is a traditional clam shell notebook, while the other also serves as a tablet.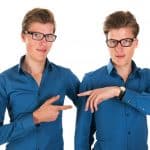 When all of your devices are Apple, you can live quite happily knowing that everything works well together. When I owned a MacBook Pro, for instance, it was wonderful to get my text messages and phone calls on my laptop -- I didn't need to run and find my iPhone. The same goes for iPad -- I can get my iPhone calls and texts on the Apple tablet too. When my friends and family are nearby, and they use iPhone, I can easily share things with them using AirDrop.
If you aren't familiar, AirDrop uses a mixture of Bluetooth and Wi-Fi to allow you to wirelessly share things like files, photos, URLs, and more with other nearby Apple devices -- no need for an internet connection. This isn't just helpful for sharing with others, but with yourself too. When you want to transfer photos from your iPhone to your Mac, for example, you can use AirDrop instead of a USB to lightning cable. Many have wanted Google to copy AirDrop, and now, the search giant has thankfully done exactly that. Called "Nearby Share," it is coming to both Android devices and Chromebooks.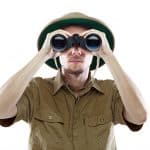 Chromebooks are wonderful computers and anyone that says otherwise is simply uneducated on the subject. These laptops run a Linux-based operating system called "Chrome OS" that is arguably the most secure web surfing platform on the planet. Not only can Chromebooks run web apps, but Android apps and desktop Linux programs too, giving them a huge library of useful software. Most importantly, they are very easy to use. For instance, you get periodic OS updates that silently install in the background -- very unlike the complicated Windows 10.
Even though Chromebooks are simple to use, that doesn't mean everyone will become an expert on day one. Through experience and education, Chrome OS users can always improve their knowledge of the platform. Today, Google launches a new app for Chromebooks called "Explore" aimed at helping users get the most from the Chromebook experience. For instance, as part of the onboarding process, it can teach you how to change your wallpaper or lock your screen.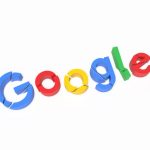 Initially derided as a limited modern take on netbooks, Chromebooks have gathered loyal followers over the years as app support grows. In addition to web apps, there is also support for Android and Linux apps, but Chromebook owners have long dreamed of the day they can run Windows software.
Thanks to a partnership between Google and virtualization specialist Parallels it will not be too long before Windows apps in Chrome OS becomes a reality. The bad news is that there is a slight caveat.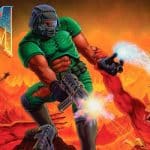 Chromebooks are wonderful computers. In fact, the underlying Linux-based Chrome OS is arguably the most secure desktop operating system on the planet. Yes, it is more secure than Windows or macOS. If you have to access a website for banking information or other sensitive data, a Chromebook is probably the safest way to do so.
With all of that said, they aren't just good for surfing the web or education, but for fun stuff too. Not only can you enjoy streaming media on a Chromebook, but you can actually do some light gaming too -- thanks to Android support and the Google Play Store. Two classic games -- DOOM and DOOM II -- are on Play Store for $5 a piece, but if you own a Chromebook, you can get both for free!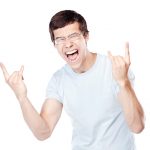 Many people publicly deride Chromebooks, but that is largely because of their ignorance. For instance, some will say the computers are nothing more than a "glorified web browser." Actually, Chromebooks run a secure Linux distribution called "Chrome OS." While the operating system does focus heavily on the web, that really isn't a problem nowadays. Since Wi-Fi is ubiquitous these days, doing all of your computing on the web is actually ideal. Who the heck isn't constantly connected to the internet anyway?
But OK, if you have a need for offline computing, that is totally possible too. Not to mention, Chromebooks can now run both Android apps and traditional Linux desktop programs -- there is a huge library of useful software just waiting to be installed.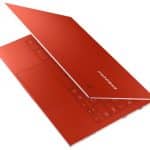 Google's Chrome OS has revolutionized desktop computing by stripping away the nonsense and allowing the user to focus on the task at hand. There is no clunky update system like Windows, nor is there the need for anti-malware software. Chromebooks just work, and they are very secure too. Best of all, they are often super affordable -- unlike Apple's overpriced MacBooks. While many folks can get by with web apps, the operating system also runs both Android apps and traditional desktop programs. If you haven't tried a Chromebook in a while, you will be surprised by just how great they are these days.
Today, Samsung announces a new premium Chrome OS convertible laptop that oozes elegance. The Galaxy Chromebook, as it is called, is just 9.9mm thin and features an aluminum chassis in either Fiesta Red or Mercury Gray colors. It has a built-in active stylus, 4K AMOLED display, and is powered by an Intel Core processor. It can even be configured with up to 16GB of RAM! It has the latest-and-greatest Wi-Fi 6 for connectivity plus two USB-C ports too. It even has a fingerprint reader -- a rarity for Chrome OS devices.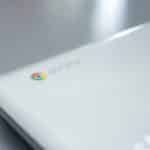 The stable build of Chrome OS 78 is now rolling out to Chromebook and other compatible devices. A notable addition with this update is the arrival of virtual desktops, something Google has been testing in preview builds for a little while now.
Just as with Windows and macOS, the virtual desktop feature of ChromeOS gives users access to a number of workspaces that can be used to keep different apps and windows separate from each other. But while this is probably the highlight of ChromeOS 78, it is certainly not the only change.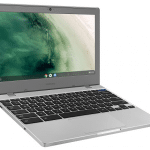 Chromebooks used to be glorified web browsers running atop the Linux kernel, but these days, they are far more useful. If you need more than just web apps, you can now run Android apps and traditional desktop Linux programs on Chrome OS. Best of all, you can run them all side by side, making it all feel like a cohesive experience -- it doesn't feel like you are using a mixture of software intended for different platforms.
Today, Samsung launches its latest Chrome OS laptops -- the 11.6-inch Chromebook 4 and 15.6-inch Chromebook 4+. The former weighs just 2.6 pounds, while the latter is a heftier 3.75 pounds. Both laptops are powered by the same Intel Celeron N4000 CPU, and you can choose between 4GB and 6GB of RAM. Strangely, there is no option for 8GB of memory. Storage options are 32GB or 64GB, and sadly, regardless of capacity, you will get a sluggish eMMC drive. Both machines have USB-C and micro SD readers, which is cool, but the Wi-Fi is only 802.11ac (Wi-Fi 5) -- not the newer 802.11ax (Wi-Fi 6).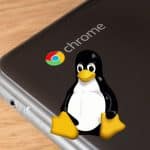 One of the biggest announcements from this year's Google I/O related to the Pixel 3a and Pixel 3a XL, but this was far from being all there was to get excited about. Microsoft may be increasingly embracing Linux in Windows 10, and Google is doing the same with Linux on Chromebooks.
Support for Linux apps on Chromebook is nothing new, but Google has now announced that all Chromebooks that launch from this point forward will be fully functional Linux laptops, regardless of whether they are ARM or Intel devices.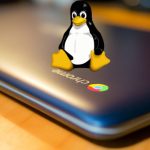 Google has added full USB support for Linux apps in the dev build of Chrome OS 75. The new feature arrived in build 75.0.3759.4 of the operating system and helps to improve the experience of running Linux apps on a Chromebook.
While USB support is not a brand-new feature, anyone who has tried using Linux apps on a Chromebook will be well aware that it has been a bit, well, ropey to say the least. Now this changes.