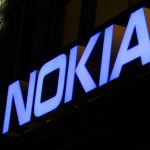 Nokia has decided to unite all of its connected-device technologies and products to form a new Internet of Things (IoT) management platform called Impact.
Impact, which stands for the Intelligent Management Platform for All Connected Things, is the company's new tool for managing all of the devices powered by IoT technology. During its unveiling this week, Nokia pointed out the platform already supports 80,000 different device types.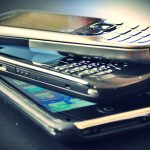 Washington Post reporter Hayley Tsukayama asks, following up on a commentary by software developer Marco Arment: "Is Apple really at the risk of becoming BlackBerry?". The answer absolutely is No. But the concept is right. The fruit-logo company's dire straight is much more profoundly catastrophic. The risk is becoming Nokia, and the path to that destination is already well-trodden.
Arment calls BlackBerry "king of smartphones", referring to its market position before Apple released iPhone nine years ago in June. The description is apt enough. "BlackBerry's success came to an end not because RIM started releasing worse smartphones, but because the new job of the smartphone shifted almost entirely outside of their capabilities, and it was too late to catch up", he asserts. But smartphones were a niche category in 2007, so insignificant that analyst firms lumped the devices together with PDAs. iPhone's disruption was far, far greater—Nokia lost its perennial global handset lead; for many of the reasons Arment identifies. Nokia, and not BlackBerry, is the metaphor, and it is frighteningly foreshadowing.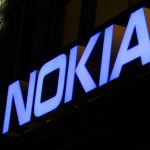 One of the oldest phone brands is making a comeback. Today, Nokia announces that we will see its name on new smartphones, feature phones and tablets again. And, this time round, the smartphones and tablets will be running Android, the most popular mobile operating system today, as opposed to Microsoft's Windows 10 Mobile or another niche OS.
Nokia will not be the one actually producing these devices though, as the Finnish company has given a third-party the right to manufacture mobile handsets featuring its well-recognized name.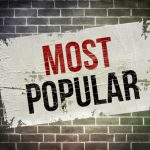 The Windows Phone landscape has evolved at a slow pace in the past three years, and the list of the ten most popular smartphones running the tiled operating system is proof of that. Since July 2013 Lumia 520 has held the top spot in the charts, taking Lumia 920's crown just a few months after being introduced. But, fast forward to today and we finally have a new king.
Before you get too excited and think that we finally have some major changes at the top you should know that Windows Phones appeal mainly to folks who shop in the low-end segment of the market. As such, the smartphone that follows Lumia 520 at the top of the pack is also an entry-level handset.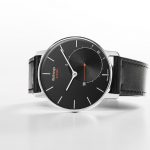 Nokia used to be a name associated with smartphones but now the Finnish company is looking to venture into a different area of the mobile device market. Today the company announced plans to acquire French health, fitness and wearables firm Withings for €170 million ($191 million).
Withings will join Nokia Technologies as the former smartphone manufacturer branches out into the Internet of Things and the lucrative health market. The acquisition will be settled in cash, and is expected to be completed by Q3 this year.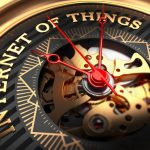 Internet of things devices need a communication standard, a universal type of communication which would allow these devices to communicate, no matter who the maker is. The standard is now also a subject of debate, as US and European makers are backing one type, while Huawei and other vendors are backing another one.
As Lightreading writes in a report, Intel, Ericsson and Nokia are backing Narrow-Band Long-Term Evolution (NB-LTE). At the same time, Huawei is more leaned towards the existing Narrowband Cellular IoT (CIoT) proposal.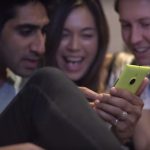 Having trouble locating Lumia Storyteller, Lumia Beamer, Photobeamer, and Lumia Refocus in the Windows Store? Quit trying; they are no longer available to download. That's because Microsoft has pulled these services from the official store as part of its ongoing "streamlining" efforts, it announces in a blog post.
The company has pulled Lumia Storyteller, Lumia Beamer, Photobeamer, and Lumia Refocus apps, and noted that those who have it installed on their device, will stop receiving any app updates after October 30, 2015. The said apps won't be able to offer online services. Lumia Panorama and Video Uploader are also among the affected apps, and they too won't receive any updates from the company.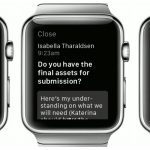 Satya Nadella is a man with a formidable challenge. Microsoft CEO's predecessor, Steve Ballmer, squandered the company's mobile fortunes. From smartphone platform leader a decade ago, the software-and-services giant is a category also-ran in 2015. Microsoft has no independent mobile platform future. The war is over. There remains this: Making alliances with old enemies to preserve existing territory, while using the foothold to reach into new frontiers.
Made available August 5th, Outlook for Apple Watch is a very smart move and metaphor for what went wrong on Microsoft mobile platforms and what has to go right to preserve and extend the legacy applications stack. While Windows 10 makes its way to Lumia devices, the future is Android and iOS and how the company supports them with contextually meaningful cloud-connected apps and services.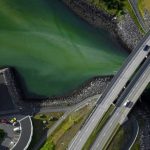 It's finally official. Nokia today announced the sale of its HERE division to German car makers Audi, BMW and Daimler. The mapping and location services business is probably best known for powering products offered by major tech companies like Baidu, Facebook and Microsoft.
Audi, BMW and Daimler have agreed to pay €2.8 billion ($3.07 billion at the time of writing this article) to gain ownership of HERE, with Nokia expecting to receive "slightly above €2.5 billion", after factoring in "certain defined liabilities" coming in at just under €300 million. Not too shabby, but well below the rumored asking price of $4 billion.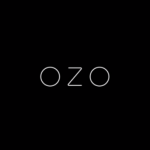 Nokia's event in Los Angeles wasn't a smartphone, but instead a 360-degree film camera for virtual reality projects. Named OZO, it is intended for Hollywood and other video makers who intend to use virtual reality in the future.
The eight sensors that cover the spherical camera will collect film in 360-degrees, with playback stitched together within minutes. Nokia claims this is the first of its kind, with playback through VR normally taking hours in post production.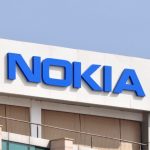 Nokia has agreed to a deal with a consortium of German car manufacturers for the sale of Here Maps, for $2.71 billion (£1.73 billion). The deal would see Here Maps turn into an open platform, which all car manufacturers can use for navigation and mapping inside vehicles.
Volkswagen (Audi's parent company), Daimler (Mercedes-Benz parent company) and BMW are the main buyers. The three German manufacturers managed to worm their way out of paying upwards of $4 billion (£2.56 billion), which is what Nokia was apparently looking for when all of the interest started surging on Here Maps.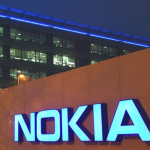 Nokia is no stranger to the smartphone market. Once an iconic player in the game, the Finnish-based company sold its devices and services business to Microsoft last year. The company, however, plans to get back in the smartphone business, it confirms today.
Weeks after its CEO Rajeev Suri revealed company's plan to return to the smartphone business, in a blog post, it notes today that it will be establishing brand licensing model with partners that can be "responsible for all of the manufacturing, sales, marketing and customer support for a product."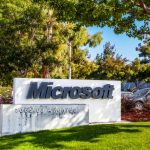 Just over a week on from Microsoft's announcement that it was getting out of the display advertising business with the loss of 1,200 jobs, the company's CEO is wielding his ax again.
This time up to 7,800 jobs are set to go in the company's phone hardware business as it says that the future prospects for the segment are, "...below original expectations".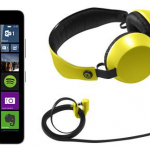 If you are in the market for a new Windows Phone now is the time to pull the trigger. Microsoft is running an attractive promotion, giving customers a free pair of Nokia headphones with the purchase of any Windows Phone from its online store.
And I mean any Windows Phone. This promotion applies to all Acer, BLU, Microsoft and Nokia-branded Windows Phone devices that Microsoft sells, so you are not limited to a certain brand or, most importantly, a certain price bracket.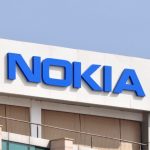 Finnish navigation and mapping giant Nokia is planning a return to the mobile industry in 2016, but it will not manufacture any smartphones.
Instead, CEO Rajeev Suri plans to find partners capable of working on the manufacturing and distribution parts, while it designs and licenses its brand name.