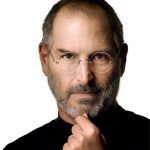 In about six weeks, the InterWebs will flood with posts commemorating a tech visionary's passing. Steve Jobs died on Oct. 5, 2011. A year ago last week, he stepped down as Apple's CEO. Jobs is a colorful, iconic, flawed figure, who stands before us something more than mere mortal. That's because his public life has a literary quality that cuts to the core of our humanity.
I got to thinking more about this today following a discussion with colleague Tim Conneally and questions answered for a CNN reporter about Microsoft (apologies to him, I removed those sentences and use them here). I asked Tim today: "Why is Steve Jobs so endearing? Redemption. What's that term in fiction about the hero's journey? Steve Jobs followed the path in real life". There's something Shakespearean, too -- the fatal flaw that humbles greatness. Mixed together, his story should be a great fictional work. But it's better and haunting being real life.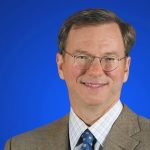 Former Google CEO and now Chairman Eric Schmidt offered some insight into his time on Apple's board to attendees of Salesforce.com's Dreamforce 2011 conference on Thursday, saying that while he was proud of his time with the company differences eventually caused him to leave.
Schmidt would not specify the reasons why he left the Apple board in 2009, although many believed it had to do with Google's involvement in Android. That is likely not entirely the reason: the search company purchased the rights to Android in 2005, and Schmidt joined Apple the following year.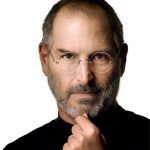 Now that he's no longer Apple CEO, it is.
During Jobs' two medical leaves, starting in early 2009 and 2011, I argued that his health was not a private matter. Apple is a public company, majorly owned by shareholders -- not Jobs, the company's board or any other executive or employee. In Jobs' role as chief executive, and as someone so closely identified with Apple, health impacted his ability to perform daily duties and, therefore, could affect Apple operations and financial performance. Jobs is no longer chief executive. He remains an Apple employee, according to a recent 8-K filing but in unspecified role, and is Chairman of the Board. But he is no longer directly responsible for Apple operations.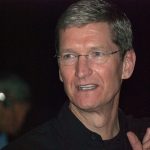 Well, so much for Apple cofounder Steve Jobs' infamous $1 pay.
Just two days after taking the chief executive's chair from Jobs, Tim Cook received a stunning 1 million shares from Apple. It's restricted stock -- meaning shares won't vest for years --- but it's big money, about $383.58 million at today's closing price of $383.58. Thank you Apple for making the math easy for the end of another shockingly busy tech news week. Whatever happened to August vacations and no big biz activity until after Labor Day?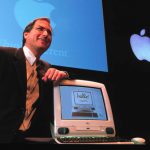 As the world digests the shock of Steve Jobs departing as Apple's iconic CEO and pontificates over stock prices and future leadership, we decided to take a look back at the innovations he oversaw -- both the flops and those that changed the world.
No matter how you feel about the company or Jobs himself, it's impossible not to recognize the incredible turnaround Apple has seen in the past 10 years -- and the industry it has transformed in the process. Apple has consistently been at the forefront of innovation, design and culture, inspiring a generation to look at technology not as a tool, but as a way of life.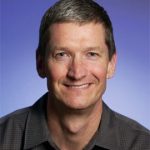 The Steve Jobs era is over, no matter what new Apple CEO Tim Cook may assert in an email sent out to employees today. The memo comes courtesy of ArsTechnica. Jobs resigned yesterday.
Cook assures employees that "Apple is not going to change", which isn't true. The company already has dramatically changed under Cook's eight-month stewardship while Jobs was on medical leave -- and, frankly, for two years before. A quick look at Apple's performance since Jobs' January 2009 medical leave tells the story.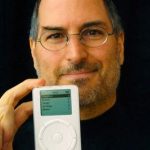 In my six-plus years covering Cupertino here and elsewhere I can tell you I did not expect to write a story like this for quite a few more years yet. Apple is Steve Jobs, and Steve Jobs is Apple.
But let's talk turkey here: Jobs' health has been an issue, almost a morbid fascination among the tech press. Whole stories were devoted to analysis on his appearance as it obviously changed from keynote to keynote.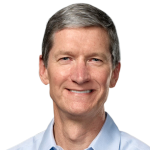 It's the $120 billion question everyone will be asking. I pick that number as it's what Apple revenue could conceivably reach during 2011, all with Tim Cook -- and not Steve Jobs -- running the company.
Late this afternoon, Apple's board of directors named Cook the company's new chief executive after cofounder Steve Jobs' stunning and unexpected resignation. Cook has quite literally stepped into the most important role in techdom.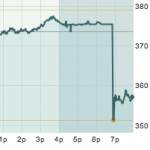 Apple shares fell 6 percent in after-hours trading tonight following Steve Jobs' stunning and unexpected resignation. Apple's board named COO Tim Cook, who has been running the company for about eight months, as Jobs' successor.
Apple shares were down more than $20 after-hours. Before the resignation announcement, Apple shares closed up slightly -- $373.60, off the opening of $373.46. The real question: How will investors react tomorrow when markets reopen for trading?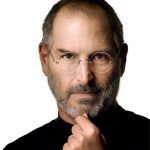 In a stunning and unexpected event, Steve Jobs resigned as Apple's chief executive today. The board has named Jobs Chairman and Tim Cook new CEO.
Apple released this letter from Jobs: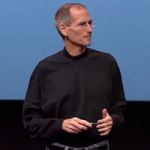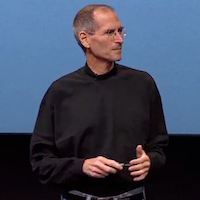 Apple can no longer remain silent about its CEO's health. This is no longer a debate about corporate responsibility or fair disclosure to shareholders. Now that Paparazzi are following Jobs and taking photos or videos of him outside the cancer treatment facility, Apple must respond. Silence is bad for Apple, bad for its shareholders and quite possibly damaging to Jobs' recovery. How would you feel about seeing your photos in the National Enquirer? How would it affect your cancer recovery?
Jobs announced indefinite medical leave from Apple on January 17. "My family and I would deeply appreciate respect for our privacy," Jobs requested. That clearly isn't happening. Yesterday, Radar Online posted a video of Jobs leaving the Stanford Cancer Center in Palo Alto, Calif. The video was shot 13 days earlier. Last week, the Enquirer published photos of Jobs outside the same facility. Out of respect to Jobs' recovery and privacy, I won't link to either the photos or video. If you want to see them, Bing or Google.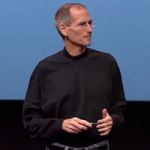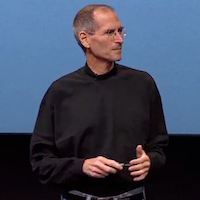 Sadly, I must reaffirm my position stated during Apple CEO Steve Jobs' last medical leave, in January 2009: His health situation isn't a private matter, and, frankly, it's even less so now. The seeming suddenness of Jobs' more recent medical leave, which this time is open-ended, raises reasonably disconcerting questions about how long he can continue as chief executive and whether Apple has in place an appropriate succession plan. I didn't expect to return to this topic again, and surely Macheads will beat me aside the head with snide and accusing comments or rebuttal blog posts. So be it.
As leader of a public company, Jobs has no inherent right to privacy where his ability to act as CEO is concerned. Jobs' share in Apple was, last time I checked, well below 5 percent. He isn't principal owner of Apple, tens of thousands of shareholders are. If not Jobs, then at least Apple's board of directors has a responsibility to appraise shareholders about such an iconic CEO's realistic ability to continue in the role. Right now, Jobs has essentially abdicated the responsibility for an undetermined amount of time. In a January 17 letter, Jobs explained that he had "asked [COO] Tim Cook to be responsible for all of Apple's day to day operations." Not some responsibility but all.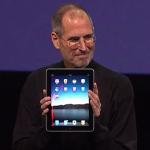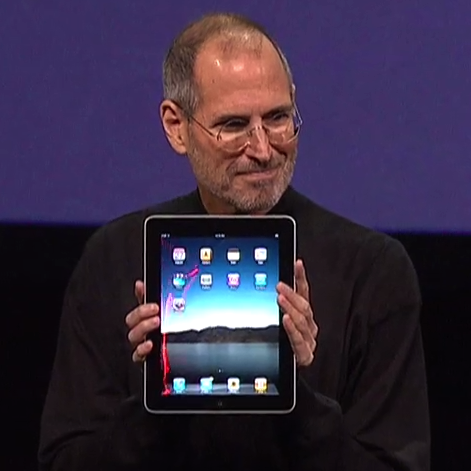 Today is an important, perhaps defining, day for Apple. As US stock markets open, investors will give their vote of confidence about the company's future. Yesterday, in a stunning and unexpected announcement, Apple CEO Steve Jobs took another medical leave, but this time with no set time period like the last one. "When, or perhaps that should be if ever, will Jobs return and what does it mean for Apple?" is question of the day. Later, after the stock market closes, Apple plans to announce holiday quarter earnings results.
"Strange they left it until a day that the stock markets are closed," observed Betanews reader Brian Butterworth. Commenter rrode74 made similar observation: I have zero doubt Apple announced this [yesterday] when US markets are closed. Apple manipulates even when Steve's health hangs in the balance. With the stock having climbed so high so fast, even with Steve it will hit a peak and come down. This could bring it down much faster." Apple opened at $327.05, or about 5 percent off the previous close.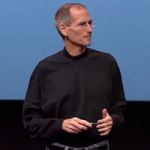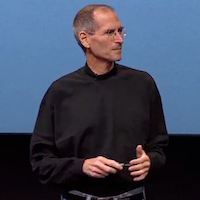 That's the question Mac commentators and fans will be asking today, with the announcement that Apple's CEO will take yet another medical leave. I want to ask the question of you. What future does Apple have without Steve Jobs? Please answer in comments or send e-mail to joewilcox at gmail dot com.
Jobs took his last medical leave two years ago this month. But there was a difference. Jobs planned for a six-month hiatus and returned during that time period, even after undergoing a liver transplant in April 2009. But today's announcement gives no time period at all, raising more seriously a question asked many times two years ago: Will Jobs return? It's one thing for Wall Street to see a finite medical leave, but something else when there is no end date in sight. Earlier fears ebbed as Jobs' return date approached. This time there is no end date.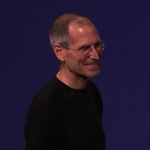 Two years ago this month, Apple CEO Steve Jobs left Apple for a six-month medical leave. Today, the company revealed that Jobs is going again, but for indeterminate time. The open-ended time period may unsettle some investors -- in a stock that has been high-flying for the better part of 18 months. Apple made the announcement during a US holiday, official observance of Martin Luther King, Jr.'s birthday, and a day before announcing holiday quarter earnings.
Jobs had survived a rare form of pancreatic cancer that is curable; he revealed his cancer fight in mid-2004. But by summer 2008, Jobs' gaunt appearance caused a rash of rumors about his heath -- that and how little time he spent on stage during Apple events. Jobs caused another stir in December 2008 by announcing he wouldn't give the Macworld 2009 keynote. About a month later, when he announced the medical leave, health emerged as one, if not the major, reason.