The most popular stories on BetaNews this past week -- December 15 - 21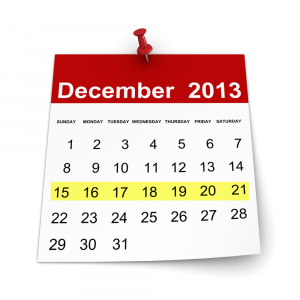 This is the final roundup before Christmas and the penultimate one of 2014. Things are very much starting to wind down for the year, and the world of tech is starting to go into something of a hibernation mode. But that's not to say that there hasn't been a fair select of big stories over the past seven days. If you're dreading the prospect of traveling across the country to meet up with family, Microsoft may have a solution -- just turn to Skype instead!
Valve's highly anticipated Steam OS was made available to the public as a beta, so gamers can create their own rigs. Gamers with a lots of spare cash floating around might prefer to opt for a solid gold Xbox One -- but the price tag is an eye-watering £6000 (around $9,800)! For those to whom quality matters, Amazon's announcement that all new shows in 4K Ultra HD will come as great news. For entertainment at slightly lower resolution, Redbox Instant made an appearance on the Kindle Fire HDX -- a tablet that I was quite enamored with. Roku 3 users can also celebrate the arrival of YouTube for their video entertainment.
After last week's debate about whether the Start menu should return to Windows, I wondered aloud about how much customers should be listened to by companies. Wayne warned us all that time is running out to upgrade from Windows 8.1 Preview.
Security problems hit the headlines this week as Target found itself falling victim to a breach that exposed the details of some 40 million customer card transactions. The government often requests that websites be taken down in the interests of national (and international) security and Google announced the number of requests it had received in the first half of 2013. Wayne took a look at improving privacy in Windows 8.1 and I revealed a new technique that allows for the decryption of files by listening to the sounds your computer makes when accessing them.
LG took the wrapping paper off its latest phablet, the Gx which is a direct competitor Samsung's Galaxy Note 3. Fancy one under your Christmas tree or do you have something else in mind? In the world of Apple, Mavericks 10.9.1 hit the download servers which fixed, amongst other things, problems with the Mail app. The Mac Pro was also released for anyone with a bundle of spare cash, and Joe was impressed with Apple's current marketing video. Nokia's new ad for the Lumia 2520, on the other hand, is slightly out of leftfield.
It's the time of year when companies like to look back over the past twelve months, and this year is no different. I look back at some of the let-downs of 2013 while Google took a look back at what 2013 brought us in its annual Year-End Zeitgeist video. The company also recalled the HP Chromebook 11 charger because of an overheating problem.
But forget overheating, this is the season for some overeating! Have a great Christmas and we'll have one more roundup before 2013 comes to a close -- finish off with something fun: a full-sized car built from Lego.
Image Credit: vinz89 / Shutterstock