The most popular stories on BetaNews this past week: April 27 -- May 3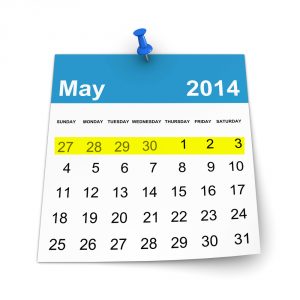 Security news a-go-go once again this week, starting off with a massive security flaw that was discovered in Internet Explorer. The problem affects everything from Internet Explorer 6 to 11, but it was Windows XP users who were particularly at risk due to the fact that Microsoft has ended support for the operating system and is releasing no more security patches. At least that was the case before this problem came to light, causing the company to change its mind and give users one more hit of update goodness.
While Microsoft's latest security whoopsie did leave Microsoft licking its wounds a little, there was cause for celebration for OneDrive for Business users as storage was boosted to 1TB -- and the cloud is becoming ever more important with predictions suggesting 50 billion online devices by 2020. Microsoft was also able celebrate finally having a launch date for the Xbox One in China. In other security news, AOL email service was hacked leading to the leaking of customer data and a new report suggested that just about every website dealing in pirated material is also home to scams and/or malware.
Apple updated its MacBook Air lineup with a new batch of processors (Joe wasn't impressed although he did like the new ad campaign rather more) and was probably pleased to find that its iPhone was still in second place in the mobile market behind Android. Windows Phone still trails in third place, and now the likes of the Lumia 1020 face additional competition from Samsung's Galaxy K Zoom. At an event in NYC, the Core i3 Acer C720 Chromebook was unveiled and Brian was on hand for a hands-on.
Fans of Hulu who live outside of its catchment area and have come to rely on VPN tools to tap into the streaming service were disappointed to find that their efforts had been noticed and blocks put in the way. There are plenty of other services to choose from, however, and many of them are featured in Alan's cord cutting guide. Cord cutting is becoming very popular by all accounts. If you're looking to get fit rather than be entertained -- although you may not necessarily separate the two -- Amazon's new Wearable Technology store may be of interest. Sprint teamed up with Spotify to give customers access to a free music trial.
Reviews were slightly thin on the ground this week, but I took a look at the 360 Case for iPad and Nexus 7, as well as the world's slimmest soundbar. Brian decided that Google+ is brilliant while I argued that Google was exercising a little too much control over web content, encouraging websites into featuring certain types of article. A pleasing round of comment ensued -- that is what this is all about after all... engaging and interacting.
This week was the 50th birthday of BASIC -- it's impressive that five decades on the programming language is still viewed with such fondness.
See you next week for more!
Image Credit: vinz89/Shutterstock